ServiceMaster by Metzler
Water Damage Related Info
While water damage can start small, it can grow quickly. It is also known to be the most common type of natural disaster, due to numerous factors that can contribute to and spread the damage. This includes: rain, flooding, burst pipes, leaking pipes, sewage backups, and more. When any of these occurs, call ServiceMaster by Metzler right away for emergency water damage restoration services in Park Ridge, IL.
Our technicians will arrive immediately to prevent it from spreading, remove the source, and dry out all affected areas. With our services, you can be sure that your property is effectively and efficiently restored and dried out, saving you from additional time and costs in repairs in the future.
Water Mitigation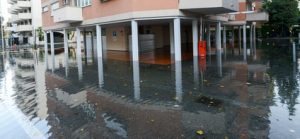 While there are numerous materials that can be affected during water damage, some will absorb more water and moisture than others. Porous materials, including wood, drywall, and paint will be the first to soak up the most amount of water with their microscopic holes.
This is why ServiceMaster by Metzler arrives right away to Park Ridge, IL to prevent permanent damage caused by the water. Using our professional drying equipment, we will extract all excess water from the materials and remove them from the air to avoid damage to higher areas of the walls and ceilings.
Water Damage Restoration – Check Out This Video
Our water restoration services effectively cover the following:
Open communication and fast response: Our technicians respond right away of your first call to prevent additional damage to the property. After inspecting the damage, we will inform you about the drying process and provide updates throughout the procedure.
Examination of the Affected Area: In order to create the most effective and efficient restoration plan, we will inspect the damage. We will then explain what services will be required to return your property to its original condition.
Effective Drying with Professional Equipment: After all standing water has been extracted, we will use high-velocity air movers to remove all excess moisture from the materials into the air. It will then be removed from the air with our advanced dehumidifiers.
Cleanup and Restoration: The affected area will be completely cleaned and restored from the damage, replacing any materials if necessary.
Extra Drying: We will ensure that all moisture within the subfloors and baseboards is completely removed. In addition, any risk for mold growth will be eliminated during this process.
Cleaning Sewage Contamination
This type of water damage is considered the most dangerous as it contains harmful byproducts that pose a severe risk to the health of you and others on the property. They can also cause diseases if you have direct contact with the water.
However, ServiceMaster by Metzler takes extra caution when cleaning sewage backups in Park Ridge, IL. They will extract all water, discard all porous materials, and disinfect all remaining areas. We will also deodorize the entire area to provide a safe and sanitary environment.
Water Damage Restoration – What to Do
Call ServiceMaster by Metzler to immediately prevent the damage from spreading and provide water damage cleanup.
Mop or blot dry as much of the water as you can.
Hang up anything that is not tacked down to the floor to start the drying process.
Remove any draperies and bed or furniture skirts from standing water
Prop up any wet furniture cushions or pillows to enhance drying
Remove any wet photos, pictures, or artistic objects from the damaged area and place in a dry, safe location.
Open any cabinets, drawers, and closet doors to increase air circulation.
Water Mitigation – What NOT to Do
Do not remove any books from their shelves. Instead, pack them tightly until the technicians arrive.
Do not remove any water with a household vacuum
Do not disturb any visible mold.
Do not use any electrical machinery on wet carpeting or floors.
Do not place any newspaper to walk on over wet floors. The ink will stain the affected surfaces.
Do not remove anything that is tacked down to the floors.
Do not use any electrical appliances with the electricity on.
If you have experienced water damage on your commercial or residential property, do not hesitate to call for help right away. As water damage will spread and even cause mold growth,
ServiceMaster by Metzler will arrive right away to provide water damage restoration services. We are available 24/7 at (847) 380-7888 in the Park Ridge, IL area.
---
Related Water Damage Cleanup Services
Water Extraction in Elk Grove Village, IL
Flood Cleanup in Mt. Prospect, IL
Water Damage Cleanup in Rosemont, IL
Water Damage Mitigation in Chicago, IL
Water Damage Repair in Des Plaines, IL
---
Recent Reviews
---