Fire Damage
A fire is one of the most serious disasters that can strike your home and it creates an urgent situation after the flames are put out because the remaining chemicals and corrosive byproducts can cause the damage to become permanent.  Taking quick action to cleanup fire damage will help minimize your losses after the fire has been extinguished and get your home restored as quickly as possible.  Our fire damage restoration professionals are ready to respond to your fire emergencies 24 hours a day, 7 days a week.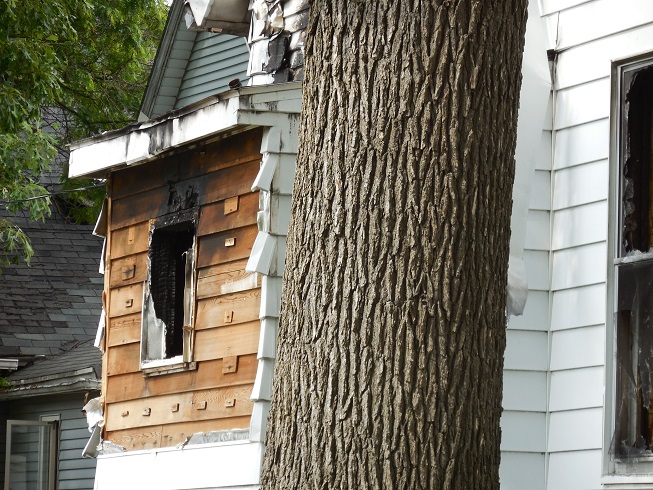 It is important to call for fire damage cleanup services immediately following a fire to mitigate the damage before it results in larger losses.  Our service technicians can typically start the fire damage restoration process within three hours of your initial call and they will work with you throughout the entire project to help you make the best decisions regarding the repair, restoration, or replacement of your property.
Fire Damage Restoration Process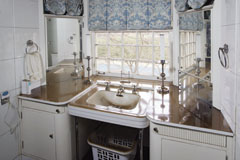 Our technicians begin the fire restoration services with a structural evaluation of the major components of your residence such as the roof, walls, flooring, and insulation.  The fire damage cleanup process typically contains the following steps: •    Pre-Cleaning and Treatment •    Content Cleaning •    Content Pack-out •    Cleaning of walls, ceilings, fixtures, furnishings, and structural components •    Deodorization Fire damage restoration also includes removing soot from smoke damage and repairing water damage from putting out the fire.  If a home is left wet after the fire is extinguished, the water can cause further damage to the home's structural elements and even lead to mold growth.  Our technicians can remove soot damage left behind by smoke from a variety of at-risk surfaces including aluminum, marble, porcelain, tile, brass, stainless steel, carpet, and upholstery using different chemical combinations.
Content Cleaning and Pack-out
Restoring your personal property is another aspect of the fire damage cleanup process and our technicians can help you determine which items can be salvaged and what cleaning method or restoration technique will be most effective in restoring these items.  Any of your personal items that cannot be restored onsite will be packed-out and transported to a safe and secure facility for more effective cleaning and restoration. Our fire damage restoration professionals are fully trained and certified in fire damage cleanup and they can find and treat the problems caused by smoke and fire.  We will also coordinate our fire damage restoration services with your insurance company to help reduce the stress after the disaster and bring you peace of mind.  If you need a fire damage restoration professional for your home, call us at 1-(888) 915-7197 to locate a service provider in your area.
Browse Fire Restoration Services by State: