RestorationMaster
Serving Houston, Summerwood, New Caney and Harris County, TX
As a RestorationMaster partner, we provide expert restoration services to any commercial or residential properties in Houston TX and the surrounding areas and have the latest technology available in order to accomplish our professional services. Servicing Houston areas including Summerwood, New Caney and Harris County, TX we pride ourselves in our quick response time to any disaster emergency. We don't believe in disrupting our customers during time of restoration. Our expert restoration services include:
There are many ways that excess water can affect homes and buildings in the Houston, TX area.  Adverse weather conditions such as storms, floods, and humidity can lead to water damage, and so can internal problems such as leaks, plumbing problems, overflows, and broken pipes.  Water damage needs to be addressed immediately because water spreads through porous materials, quickly leading to structural damage and mold growth.  Our professionals can provide complete water damage restoration services to remove excess water from homes and buildings in Houston, TX.  We will ensure that all water and moisture is removed, and we will also repair the damage.
Excess water is already a problem when it gets inside, but if the water contains sewage, then the situation can be a lot more dangerous and damaging.  It is common for sewage to end up in a home or building mixed with flood water or when a sewage backup occurs.  The waste materials in sewage can cause extensive property damage and sewage water often contains toxins such as viruses and bacteria that can lead to serious health effects.  As a RestorationMaster partner, we are fully equipped to provide safe and effective sewage cleaning services for homes and businesses in Houston, TX.  Our technicians can remove the sewage water and we will also restore and disinfect the damaged areas.
The Houston, TX area is unfortunately prone to severe storms, including tornadoes and hurricanes.  Both of these types of storms involve devastating winds that can cause considerable property damage, and hurricanes consist of downpours that can quickly cause severe flooding.  Residents of the Houston area should always be prepared for the possibility of a tornado or hurricane to protect their property from damage.  If your home or business is affected by these storms, your local RestorationMaster partner can help with tornado and hurricane damage repair services.  Our experts are ready to stabilize heavily damaged homes and buildings after a storm and carry out the reconstruction process to return your property to its original state.
Fires are extremely damaging disasters that cause several different layers of damage in homes and buildings.  The fire itself can tear through building materials and belongings, leaving them scorched in its wake, and the smoke and soot that lingers after the fire can cause even further damage.  Smoke and soot particles will cause discoloration and etching to the affected materials which will become permanent without swift and effective cleaning.  Your local RestorationMaster partner provides fire and smoke damage restoration services in Houston, TX to help clean up and restore homes and businesses affected by fire.  Our technicians can stabilize structural damage, clean up damage from soot and smoke, remove smoke odors, and repair damage caused by the fire.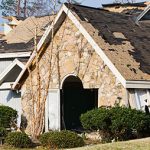 Residents of Houston, TX are aware of the types of inclement weather that can cause damage to their property.  Not only are major storms like hurricanes and tornadoes a threat, but so are less severe weather conditions that can cause property damage like thunderstorms, wind, and hail.  If your home or building is impacted by a storm, it is important to have the damage repaired immediately.  Your local RestorationMaster partner provides storm damage repair services to help homes and businesses after a major storm in the Houston, TX area.  We can stabilize buildings that have sustained structural damage and make repairs to the siding, roof, and interior.
Mold is a serious problem whether in a home or commercial building because it results in major damage and can cause adverse health effects.  Mold generally takes hold as a result of water damage because the spores thrive in moist conditions, and it can do major damage to the affected materials because the mold uses these materials as a food source.  The longer those on your property are exposed to mold, the more likely they are to develop related health issues.  Your local RestorationMaster partner provides complete mold remediation services to remove mold from homes and buildings in Houston, TX and restore the resulting damage.  We are licensed by the Texas Department of State Health Services to provide effective mold testing and removal.
When a fire affects a home or building, the damage does not end when the fire is out.  The heat from a fire creates corrosive byproducts such as smoke and soot that are still spreading and causing damage after the fire is extinguished.  Soot and oily residue from the smoke can cause damage to objects and building materials while the smoke odor gets absorbed by porous materials, making it difficult to eliminate.  Your local RestorationMaster partner provides smoke and odor removal services in Houston, TX to clean up the damage from smoke and residue and remove lingering smoke odors.  We use advanced cleaning products that can effectively remove soot and our advanced deodorization techniques will remove smoke odor at the source.
Hoarding Cleaning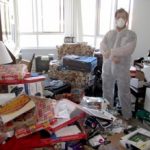 Hoarding is a serious mental disorder that can cause an individual to create very dangerous conditions in their home.  Those affected by hoarding struggle with anxiety or depression which makes it impossible for them to part with anything that they own.  As a result, objects of all types pile up in the home, restricting walkways, blocking exits, harboring bacteria or pests, and increasing the risk of fires and injuries.  Cleaning the home of a hoarder is not a simple task as the affected individual must agree to be part of the cleanup for the project to be successful.  At RestorationMaster, we provide hoarding cleaning services to help restore the homes of hoarders in Houston, TX to livable conditions.  Our technicians understand the sensitive nature of these situations and we will be sure to include the affected individual in every step of the process and treat them with dignity and respect.
We are a full service restoration company from initial event response to final closure of a project. Our professional staff receives ongoing technical education, and is certified in all facets of commercial and residential restoration.
If you are in need of restoration or repair services, call your local RestorationMaster company at (281) 612-8739. Serving Houston, Summerwood, New Caney and Harris County, TX.