Ready to get help? Talk to a content restoration expert today
No matter what content damage situation you're dealing with, we have solution.
When a fire occurs within a home, the fire and smoke can cause damage to your personal belongings as well as your home.  You should take the following steps right away to restore your belongings and prevent permanent damage:
Remove debris: Begin by removing loose debris. Use a shovel or broom to remove larger pieces of debris and then vacuum the area using a heavy-duty shop vacuum.
Sort salvageable items: Evaluate each item to determine what can be salvaged. Items that are burnt or heavily damaged may need to be discarded.  However, items with only surface damage or soot may be cleaned and restored.
Clean non-porous items: Non-porous items, such as metal, glass, and hard plastics, can be cleaned using a mixture of warm water and mild detergent. A soft cloth or sponge can be used to gently scrub the surfaces.  Rinse thoroughly and dry to prevent rust or mildew growth.
Clean porous items: Porous items, such as fabric, wood, and paper, are more challenging to clean. Lightly soiled fabrics can be washed in a washing machine with a heavy-duty detergent.  For heavily soiled fabrics and other porous items, professional cleaning may be necessary.
Call RestorationMaster for a Content Cleaning and Restoration Professional
If your personal belongings are damaged by a natural disaster, you should not waste any time in calling a professional for content cleaning and restoration.  Quick action from these professionals will increase the chances of saving your personal belongings and prevent permanent damage.
You can call RestorationMaster at (888) 915-7197 to get in touch with a content cleaning and restoration professional near you.
Content Restoration – Who to Call?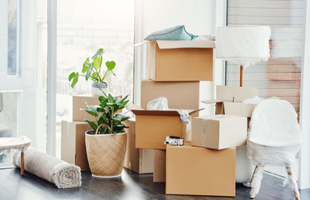 Call RestorationMaster at (888) 915-7197 to get in touch with a professional that provides content restoration and cleaning in your area.
Content Restoration Services – What to Expect?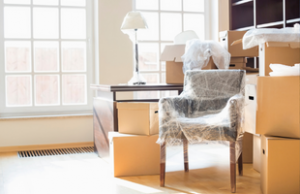 Content restoration cleaners will help you identify and sort damaged personal items that can be salvaged and determine the best way to clean and restore them.  They may also provide pack-out services to take your items to their facility for cleaning and storage.
Choosing the Right Content Restoration Company – Why RestorationMaster?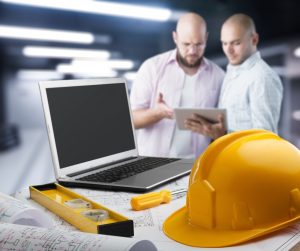 RestorationMaster works with the best content cleaning and restoration professionals of the industry and we can put you in touch with a professional in your area.
Residential Content Restoration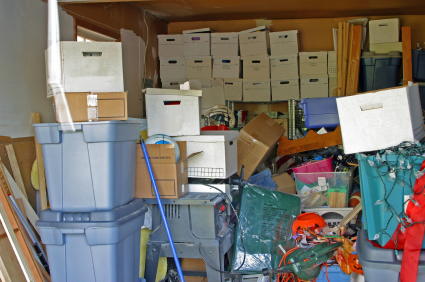 Fire, smoke, mold, and water can cause damage to your personal items in your home. Professionals that provide residential content restoration can quickly clean and restore your items and prevent permanent damage.
Commercial Content Restoration
Natural disasters like fires can damage content in commercial buildings like supplies and the personal belongings of employees.  Commercial content restoration professionals can effectively clean and restore damaged items and limit losses.
Emergency Content Restoration – Call (888) 915-7197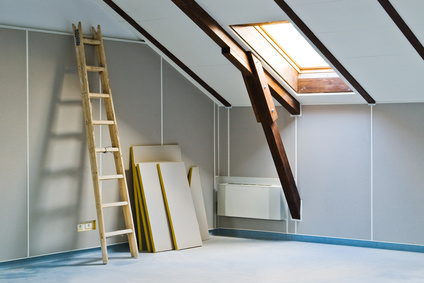 Damaged items need to be cleaned and restored right away to prevent permanent damage. Call RestorationMaster to find a content restoration professional near you.
Contact a local content restoration and pack-out contractor in your area:
Content Restoration and Pack-Out Services FAQs
Content restoration is necessary any time a natural disaster such as a fire, flood, or mold affects your home or business and causes damage to personal content. So many items in your home, such as electronics, clothing, documents, various knickknacks, shoes, jewelry, photos, and more, may become permanently damaged without quick and effective cleaning. Calling a professional right away will give you the best chance of saving your personal items.
The following can cause damage to your personal content:
• Fire: The flames of a fire can cause charring to affected objects and the heat from the fire can melt certain materials.
• Smoke and soot: Smoke can leave soot and oily residue on items that can lead to permanent damage and leave the items with a lingering smoke odor.
• Water: Fabrics and other non-porous materials can absorb water which can lead to damage and even mildew or mold growth.
• Mold: Mold growth on personal belongings can cause serious damage.
If your personal items are damaged after a fire or other natural disaster, it is important to start the restoration process immediately to salvage as much of your items as possible. You can call RestorationMaster at (888) 915-7197 to find a content cleaning and pack-out service provider in your area.
Content restoration is the cleaning, sanitization, deodorizing, and restoration of personal items that have been damaged by fire, smoke, mold, or water. In many cases, content restoration will also involve pack-out services in which the restoration professional will carefully pack and transport your items to their facility where they can be fully restored and held in storage until they are delivered back to your home.
Content cleaning and restoration services consist of the following steps:
• Sorting damaged items: Professionals help with the identification and sorting of all damaged items to determine which items can be salvaged.
• Content pack-out: All damaged items will be added to an inventory list and carefully packed so they can be transported to the facility for cleaning and restoration.
• Content cleaning: All damaged items are treated with specialized cleaning methods and products for cleaning and restoration. The content can be deodorized as well to remove lingering odors.
• Storage: After the cleaning and restoration, your content will be stored securely in the facility.
• Delivery: Your items will be delivered back to you when you are ready to receive them.
Some of your damaged items can become permanently damaged if they are not treated with professional cleaning methods fast enough. Call RestorationMaster right away at (888) 915-7197 for content cleaning and restoration services.
Personal items have both monetary and sentimental value, making it important to have them cleaned effectively following a disaster. It helps to call a professional you know you can trust with your precious possessions.
The following are the best content cleaning and pack-out companies:
• Servpro
• 911 Restoration
• 1800 Water Damage
• ServiceMaster
• BELFOR
• RestorationMaster Finder
The cost of content cleaning and restoration depends on the number of items damaged, type of items that need cleaning, the severity of the damage, and how the restoration service provider charges. Restoration professionals may charge by the item, by a box filled with multiple items, or by the hour. A charge for cleaning products and materials like bubble wrap may also be included in the cost.
The cost can vary widely by circumstance as it could be as little as a few hundred dollars to have your damaged content cleaned and may cost thousands of dollars if you have a lot of items that are damaged, or the damage is severe. In most cases, the cost of cleaning and restoring damaged items is significantly less than paying for replacement items.
Homeowner's insurance is likely to cover content cleaning and restoration for certain personal belongings, while others may not be covered. Damage to electronics, clothing, knickknacks, and other personal belongings is likely to be covered, but typical homeowner's insurance policies do not cover valuables like jewelry, artwork, and collectibles.
The coverage also depends on the source of the damage. Damage from fire, smoke, and mold are typically covered while damage from flooding is not. Homeowners may have to purchase additional policies to cover damage to valuable personal items and damage from floods and other disasters. It is best to review your policy to understand how it may cover content cleaning and restoration.