When disaster strikes, time is of the essence. We, at Fast Track Restoration AZ are your trusted emergency restoration service provider for rapid response and expert solutions when facing water, mold, or smoke damage. Whether it's a burst pipe flooding your home, mold silently creeping in, or the aftermath of a devastating fire, we understand the urgency of these situations. Our highly skilled technicians are available 24/7, equipped to assess, mitigate, and restore your property swiftly and effectively. We bring peace of mind to the chaos, ensuring your safety and well-being while bringing your property back to life. Call Fast Track Restoration AZ today at (480) 781 4836 for prompt, professional, and compassionate emergency restoration services in Phoenix, AZ.
We Provide Following Disaster Restoration and Recovery Service:
Water damage restoration
Water removal
Mold remediation
Smoke damage restoration
Biohazard cleanup
Trauma scene cleaning
Content cleaning and pack-out services
It is very common for excess water to get into homes and buildings because there are many ways this can happen.  Water from rain or natural floods may seep into the building, and several internal sources such as plumbing fixtures, leaking appliances, and burst pipes can also result in excess water in a home.  You must react to any hint of water damage right away because ignoring it will allow the water to spread through porous building materials, leading to warping, structural damage, and mold.  At Fast Track Restoration AZ, we can remove excess water from homes and buildings in Phoenix, AZ with our professional water damage restoration services.  Our advanced equipment can effectively extract excess water, and we will make sure affected areas and materials are thoroughly dried and restored.
Mold is one of the ugliest sights in a home or building not just because of its appearance, but also because of the effects it can have on your property and your health.  Mold growth typically starts when the spores find an area that contains a moisture source and a food source such as cellulose, which is found in most common building materials.  Once mold growth takes hold, it will cause damage to the affected surfaces and spread its spores which increases the risk of health issues and the appearance of mold in new areas.  At Fast Track Restoration AZ, we can effectively remove mold from homes and businesses in Phoenix, AZ with our mold remediation services.  Our technicians will locate and remove all mold growth and ensure that the damaged areas are restored.
The damage from a natural disaster is always more devastating when it affects your personal belongings.  The structural elements and building materials of your home can be repaired and replaced, but your personal content may include items like jewelry and other valuables that are irreplaceable.  If a flood, fire, or mold growth has caused damage to your personal content, the damaged items must be restored immediately or they could be lost to the damage.  Fast Track Restoration AZ provides content cleaning and pack-out services in Phoenix, AZ to clean and restore all types of personal items that have sustained damage.  We can effectively clean, deodorize, and restore your content right in your home, as well as provide pack-out services if the restoration cannot be done onsite.
When commercial properties suffer damage from a fire, flood, storm, or other disaster, it can be particularly concerning because of the extent of the damage. Not only might the building itself be damaged, but all of your equipment and content inside of the property could be ruined, too. If your property is a large building, the amount of harm can be overwhelming. Fast Track Restoration AZ is capable of conducting commercial large loss restoration services in Phoenix, AZ. We will help damaged businesses recover in the aftermath of a fire, water-related disaster, or any other kind of disaster. Our technicians are properly trained and equipped to conduct restoration of any scale, and we will work efficiently to get your business back up and running promptly.
The thought of a violent crime or accident happening on your property may be traumatic, but you must know how to react if such a scenario does occur.  These scenes are not only disturbing to find, but they are also dangerous, especially if biohazard materials like blood and bodily fluids are present.  You must call 911 first to get emergency responders on the scene, and then contact a professional that is licensed to remove biohazard materials.  Fast Track Restoration AZ provides trauma scene cleaning services in Phoenix, AZ to clean up biohazard materials from crime and trauma scenes.  Our technicians have the training and equipment to remove dangerous materials, and we approach each situation with compassion for anyone who is grieving a loss.
Contact us for Disaster Restoration in Phoenix, AZ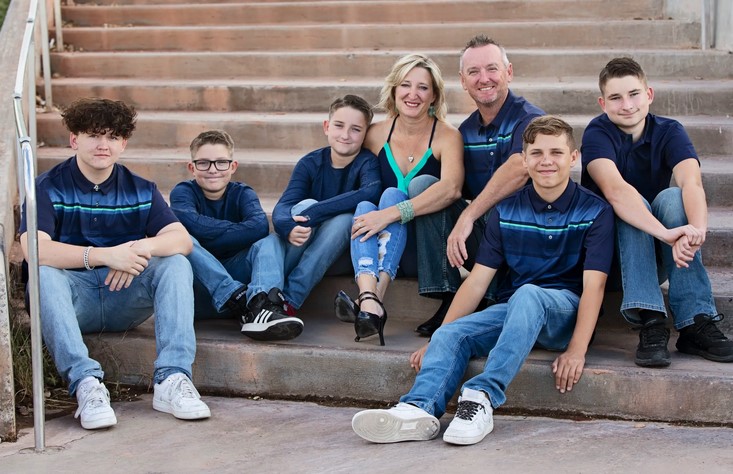 When disaster strikes in the heart of the Arizona desert, our Disaster Restoration and recovery team in Phoenix, AZ, stands ready to assist. Whether you're facing the aftermath of a monsoon storm, a house fire, or any other unforeseen catastrophe, our experienced professionals are here to provide immediate help. We understand the unique challenges that Phoenix's climate and landscape can pose, and we are equipped to handle them with expertise and care. Contact us today to start your journey towards recovery and restoration in the Valley of the Sun.
Do not delay. Call Fast Track Restoration today at (480) 781 4836 for emergency restoration  services in Phoenix, AZ.
---
Related Services Near Phoenix, AZ:
Disaster Restoration Services in Mesa, AZ
Disaster Cleanup in Scottsdale, AZ