Ready to get help? Talk to a basement water damage expert today
No matter what basement water damage situation you're dealing with, we have solutions.
Water damage in your basement can get expensive very quickly.  Taking these steps will help limit the damage and save you time and money.
Step 1: Cut the water flow
Step 2: Cut the power
Step 3: Remove low weight valuables from the basement
Step 4: Call a water damage restoration professional
Call us to get a quote from a local basement restoration company today who will restore the damage and work with your insurance company.
Basement Flooded – Who to Call?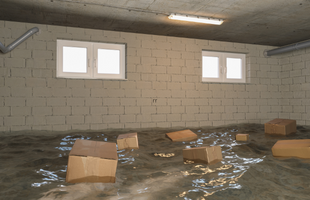 Call (888) 915-7197 for emergency basement water removal or to request a quick quote.
Basement Water Damage Restoration – What to Expect?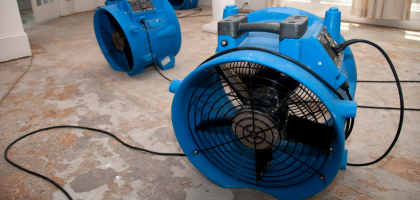 Water damage restoration professionals will quickly assess the damage to clean up and restore basement flooding.
Choosing the Right Water Damage Company – Why RestorationMaster?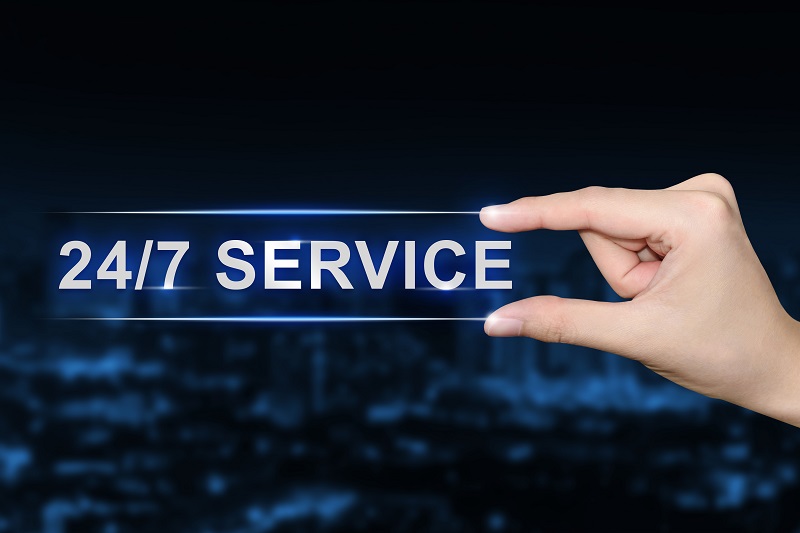 RestorationMaster has been working with the top rated water damage restoration companies in the U.S. for 11 years and can put you in touch with a restoration professional that is insured, bonded, and affordable.
Residential Basement Flooding Clean Up and Repair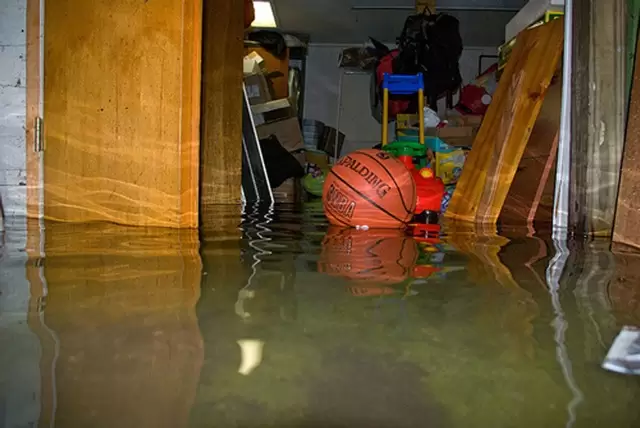 The basement is one of the most vulnerable areas in your home to flooding and there are a number of potential causes.  Flooding in the basement must be addressed quickly or it can cause foundational damage and mold growth. Restoration professionals can remove the water from your basement and dry and restore the affected areas.
Commercial Basement Flooding Clean Up and Repair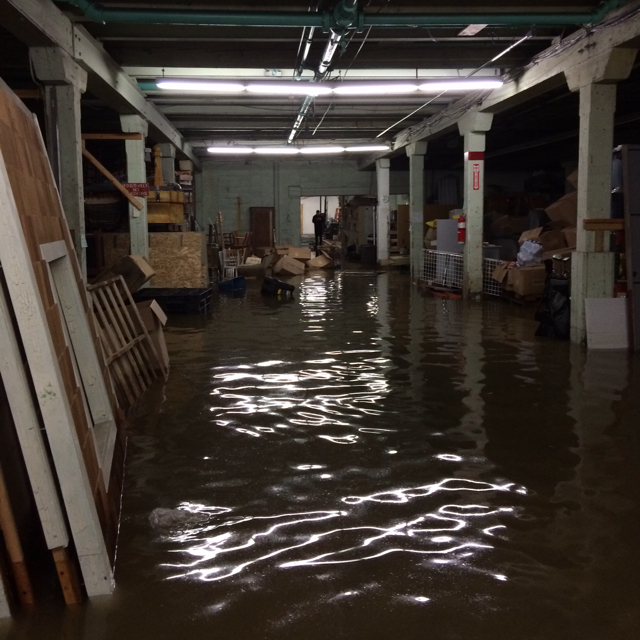 Flooding in the basement of a commercial building can destroy equipment and cause immense property damage that can result in large losses for a company. A professional can provide basement water removal for commercial buildings and restore the property to its original state efficiently to help save money for affected businesses.
Emergency Flooding Service – Call (888) 915-7197 Now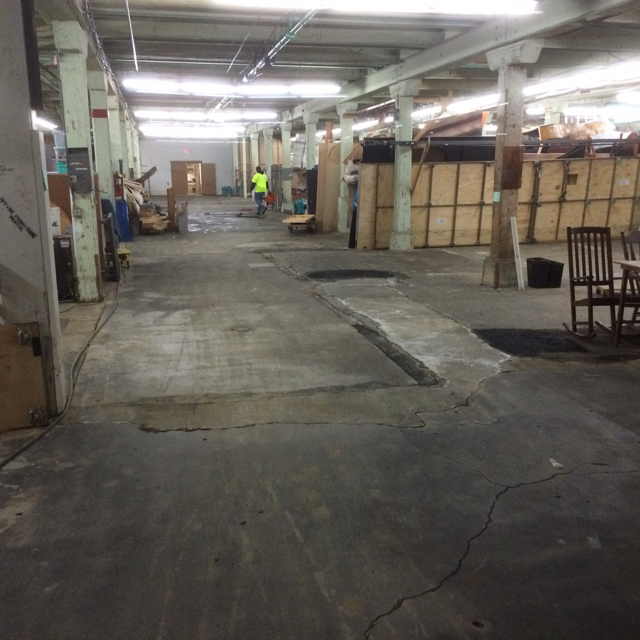 Call RestorationMaster at (888) 915-7197 to find a professional near you for emergency basement flooding services.
Contact a local water damage contractor in your area:
Basement Flood Cleanup and Repair FAQs
The basement is one of the most vulnerable areas to flooding in homes and buildings because it is the lowest level and generally underground. This makes it easy for water from many different sources to pool in the basement. Flood water can come from leaks or overflows from upper levels, seepage in the foundation, and from heavy rain and natural flooding finding its way inside.
While standing water in the basement is easy to spot, water damage in the basement that does not involve flooding may not be as obvious. Leaks and excess water may cause foundation water damage, water damage in basement walls, and water under the laminate floors.
The following are the most common signs of water damage in the basement:
The signs of water damage on the ceiling may include the following:
Structural damage
Foundation damage
Peeling, bubbling, or cracked paint
Water stains on the wall
Warped flooring
Mold growth
The following are the main causes of bathroom water damage:
Storms
Natural flooding
Sewer backup
Ceiling leaks
Burst pipes
Washing machine malfunction
Sump pump malfunction
For emergency bathroom water damage, call (888) 915-7197 to talk to a top-rated water damage restoration service provider in your area.
If there is flooding or water damage in your basement, you need to act fast to call a professional for basement flood cleanup. These professionals will respond quickly to assess the damage and start the flooded basement cleaning. The faster you call a professional to help, the less damage will occur in your basement.
Here is a step-by-step guide on how basement flooding is cleaned up:
Causes of water damage on the ceiling may include the following:
Stop the flow – repair the plumbing problem
Damage inspection
Water extraction
Water cleanup
Drying and dehumidification
Content cleaning
Disinfection
Reconstruction
RestorationMaster Finder
Servpro
911 Restoration
1800 Water Damage
ServiceMaster
BELFOR
You can find a local flooded basement cleanup company near you by calling us at (888) 915-7197.
The cost of flooded basement cleanup depends on the extent of the damage and what types of materials were damaged. Clean water damage cleanup in the basement can cost between $1,000 and $5,000, gray water cleanup can be between $4,000 and $8,000, and black water cleanup can be between $10,000 and $15,000.
The extent of the damage also affects the cost as class 1 water damage involving a small leak can cost $1,000 to $3,000 to restore, class 2 damage in which water has come into contact with porous materials can cost $3,500 to $6,000, class 3 damage in which the entire floor is covered in flood water can cost $4,000 to $8,000, and class 4 damage that involves damage to the floors, walls, and most items in the basement can cost between $10,000 and $15,000 to repair.
Overall, the average cost of flooded basement cleanup ranges from $2,000 to $15,000 with an average of $4,000.
Minor ceiling water damage should be concerning for two major reasons, it shows that there is an active leak somewhere in the home, and the water damage will get worse until it is restored.
Water damage on your ceiling is most likely due to a water leak either from the roof, HVAC system, plumbing system, or a leaking or overflowing appliance.  If you do not address this problem, the water will continue to leak and make the damage worse.  Most materials used for ceilings are porous which means they will continue to absorb the water from the leak.  This will make the water damaged area of the ceiling bigger and weaken the ceiling materials, making a collapse more likely.
Ignoring minor water damage to the ceiling also increases the risk of mold growth.  Mold can grow above your ceiling as quickly as 24 hours after the water damage occurs and it can cause significant damage before you notice it's there.
You should address the water damage in your ceiling as soon as you notice it, no matter how minor or severe.
If there is a crack in the foundation or the walls of your basement that is leaking water, you need to immediately repair the crack. Water will continue to leak in through the crack which can cause water damage or mold growth in your basement. The leak can also cause the crack to get bigger which increases the risk of foundational or structural damage.
You may be able to fix the crack yourself, but it is usually best to call a foundation repair expert. The crack can be fixed in one of the following ways:
• Epoxy crack injection: With this process, an epoxy bonding solution is used to create a surface patch and the special epoxy is used to fill in the crack. The epoxy creates a waterproof seal that reinforces the basement walls.
• Carbon fiber staples: Staples made from carbon fiber are inserted into slots that are grinded into the wall around the crack and they are fused into the concrete using epoxy.
• Exterior crack repair: Cracks in finished basements can be repaired from outside the house to avoid removing drywall. With this process, the area near the crack is dug out and the crack is cleaned. Hydraulic cement is applied inside the crack and an elastomeric waterproofing tar is applied over the crack. A vapor barrier or insulation board is put over the entire area to protect the tar as the dirt is returned.
Homeowners insurance will typically cover the cost of restoring basement flooding or water damage if the damage was caused by a sudden or accidental event such as a burst pipe, accidental overflow, leaking appliance, or other named peril. Insurance policies do not cover flooding or water damage caused by lack of proper maintenance.
Separate flood insurance is needed to cover damage from natural disasters, sewage backups, and underground seepage.
Typical homeowners insurance policies do not cover water damage caused by water from outside your home, including flooding, groundwater, sewage, and rain. A separate flood insurance policy is more likely to cover basement flooding caused by rain.
Basement flood mitigation is the process in which the source of the water is stopped, and the flood water is removed. The affected areas and materials may be dried as well. The purpose of flood mitigation is to stop the damage and reduce the overall loss.
Basement flood restoration includes flood mitigation but also the extra steps of repairing or replacing the damaged materials. The purpose of flood restoration is to not only stop the damage and remove the water, but to also restore the affected areas and materials to their pre-flood condition.
Call us now at (888) 915-7197 to talk to a basement water cleanup specialist and schedule a free consultation.