ServiceMaster SouthWest
ServiceMaster SouthWest has been the leading provider of heavy cleaning and disaster restoration services to Stafford TX and the greater Houston metropolitan area.  We are industry certified in fire and water damage restoration, cleaning, and pack out services and employ technicians and staff that have been trained and certified to handle cleaning and restoration jobs in residential and commercial settings.  ServiceMaster SouthWest is also a training organization that offers continuing education classes to insurance agents covering water damage mitigation, mold remediation, and other topics.  We are available 24 hours a day at (281)247-3113.
---
COVID-19 Preventive Cleaning, Disinfection & Decontamination Services
ServiceMaster SouthWest provides decontamination and disinfection services in Stafford TX, SouthWest Houston, Fort Bend County area to help prevent the spread of the coronavirus in commercial buildings. We have invested heavily in the latest preventive cleaning technologies to make sure that we offer the highest level of cleaning and decontamination services fast. For infection control our technicians use the best cleaning products and disinfectants available to clean and sanitize high touch point areas and kill germs that cause the coronavirus and other diseases. Choose ServiceMaster Preventive Cleaning and Decontamination Services – call today!
---

Fires can cause severe damage to a home or building and if the fire and smoke damage left behind is not restored right away, that damage could become permanent.  ServiceMaster SouthWest provides fire and smoke damage restoration services to homes and businesses in Stafford, TX.  With these services, we can repair the damage caused by fire, soot, and smoke to restore your home back to its previous condition as soon as possible.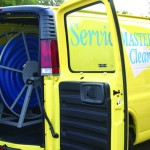 Water damage can cause many problems for a homeowner and can sometimes even occur undetected or with very little warning.  ServiceMaster SouthWest provides water damage mitigation to remove standing water or excess moisture and repair the damages it caused.  It is important to contact us for water damage restoration as soon as it is discovered because it could lead to further damage or mold growth if it is ignored.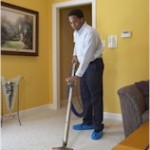 The carpet and upholstery experience daily use which leads to more wear and tear than on most other furnishings.  ServiceMaster SouthWest provides carpet cleaning as well as furniture and upholstery cleaning services to homes and businesses to clean these surfaces and restore their original appearance.  We offer one time carpet cleanings for homes and regularly scheduled carpet cleanings to provide consistent maintenance for businesses.

There are many people in the United States that struggle with hoarding issues and it is usually a friend or family member of the hoarder that helps them clean out their home.  ServiceMaster SouthWest provides hoarder cleaning services to help hoarders and their loved ones clean out their homes safely and efficiently.  We are also certified to clean up biohazard materials and decontaminate the area once the hoard is removed.
Industrial and commercial settings are challenging places to work and even more challenging to keep clean and maintained.  ServiceMaster SouthWest offers commercial and industrial cleaning services to all types of industrial facilities to provide a safer and healthier work environment.  We will tailor these services to the specific needs and budget of each business and perform them to the specialized standards of your facility.
Violent crimes and trauma scenes are an unfortunate reality that some of us may have to deal with and if a trauma scene involves biohazard materials, it requires specialized, professional clean up.  ServiceMaster SouthWest provides crime and trauma scene cleaning services to properly clean up trauma scenes involving biohazard materials and restore the area to its previous condition.  Our technicians are certified to remove biohazard materials without jeopardizing the crime scene.
Many trauma scenes such as injuries, accidents, or death involve biohazard materials such as blood or bodily fluids that must be removed by a certified professional.  ServiceMaster SouthWest provides biohazard cleanup services to safely remove all biohazard materials from a trauma scene.  It is important that experienced professionals perform biohazard cleanup because these materials contain harmful toxins or viruses that could spread disease or infection if they are not handled properly.
Keeping your building or office space clean is an important part of running a successful business and ServiceMaster SouthWest provides professional janitorial services to keep your office consistently maintained.  Our janitorial services cover a range of businesses such as offices, retail stores, and hospitals and we create custom janitorial cleaning plans for each individual business according to their needs and budget.
ServiceMaster SouthWest is a training organization that offers a range of CE classes for insurance agents and adjusters covering a variety of disaster restoration topics.  These classes are worth 6 hours of state approved credit and are free of charge.  All agents interested in our CE classes must register to attend because the space is limited.
---
Related Disaster Restoration and Cleaning Services
Restoration and Cleaning Services in Sugar Land, TX
Disaster Restoration and Cleaning in Richmond, TX 
Restoration and Cleaning Services in Missouri City, TX 
November 22, 2020
H.G.D.
College Station, TX