RestorationMaster
Your local RestorationMaster partner has industry certification for fire and water damage restoration and our staff and technicians have also been trained and certified to do disaster restoration and cleaning jobs in commercial and residential settings. You can call us anytime, 24 hours a day at (281) 612-8739.
---
Fire and smoke can cause extensive damage to a home or building and it is important to call for cleanup and restoration services immediately after the fire is extinguished because the byproducts left behind can cause the damage to become permanent.  Your local RestorationMaster partner provides fire and smoke damage restoration services to homes and businesses in Sugar Land, TX.  Our technicians can repair the damage caused by fire and remove soot and smoke damage so that the building is clean and safe to use.
Water damage within a home or building can be very problemati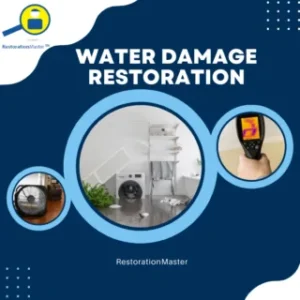 c and it occurs from a number of different sources.  Your local RestorationMaster partner provides water damage restoration services to repair the damage caused by excess water or moisture and repair the source of the moisture to prevent future water damage.  Make sure to contact us as soon as you discover water damage in your home or office because ignoring the problem will lead to more extensive damage and mold growth.
Trauma scenes created by violent crimes are tragic situations and they usually contain biohazard materials that require special certification to clean up. Your local RestorationMaster partner provides crime scene and trauma scene cleaning services to safely clean up all biohazard materials and restore the scene to a safe condition.  We can effectively clean biohazard materials from a crime scene without compromising the investigation.
Unfortunately people experience serious accidents involving injury or death and these scenes often contain biohazard materials such as blood or bodily fluids that can only be removed by a trained professional.  Your local RestorationMaster partner provides biohazard and mold cleaning services in Sugar Land, TX.  Mold and biohazard materials must be removed by a certified professional because if they are handled improperly, they could spread infection or disease.
---
Related Restoration and Cleaning Services
Water, Fire, Restoration & Cleaning Services in Stafford, TX
Restoration and Cleaning Services in Richmond, TX
Disaster Restoration & Cleaning in Missouri City, TX