The carpet in most homes experiences heavy use on a daily basis and as a result, they consistently gather dirt and debris which can cause them to wear down and deteriorate.  ServiceMaster SouthWest offers carpet cleaning services to homes and businesses in Sugar Land, TX and Fort Bend County.  These services include one-time cleanings to help improve the appearance and extend the life of your carpet as well as regularly scheduled cleanings to provide consistent maintenance to businesses.
ServiceMaster Carpet Cleaning
The carpet is the most used furnishing in a home and keeping it clean can go a long way towards improving the overall appearance of the interior of your home.  Over time, dirt, dust, and other debris gather deep within the carpet fibers which can diminish its look and shorten the life of the carpet.  With our carpet cleaning services, we can remove this debris as well as any spots and stains from the carpet fibers to restore its original appearance.  Our carpet cleaning process includes the following steps: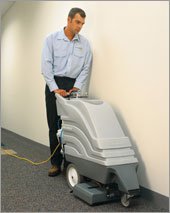 Inspection of the carpet to determine the best cleaning method.
Pre-treatment of spots and stains.
Pre-application of shampoo to loosen dirt.
Rinsing of the carpet using clean, hot water.
Post-treatment for lingering stains.
Grooming of the carpet fibers to help the drying and appearance.
Use of pads under all furniture legs to protect the carpet.
Final inspection done with you for guaranteed satisfaction.
If your home or business in Sugar Land, TX 77487 could benefit from our carpet cleaning services, contact ServiceMaster SouthWest at (281)247-3113. We provide one-time cleaning services for homes as well as regularly scheduled cleaning services to help provide consistent maintenance to businesses.
---
Related Carpet Cleaning Services
Carpet Cleaning in Stafford, TX 
Carpet Cleaning Services in Richmond, TX