The bathtub or shower is an important feature of the bathroom and it is used on a daily basis, often multiple times a day in households with families. The daily use of the tub or shower can cause the finish to become worn out, discolored, cracked, or dirty which diminishes its look and the cracks in a tub can also lead to mold growth as moisture can get trapped under the cracks. Because showers and bathtubs are major fixtures, replacing them can be a hassle that will put your bathroom out of commission for about a week. Bathtub refinishing is a much less intrusive and inexpensive alternative to restore the look of your bathtub or shower without a full replacement.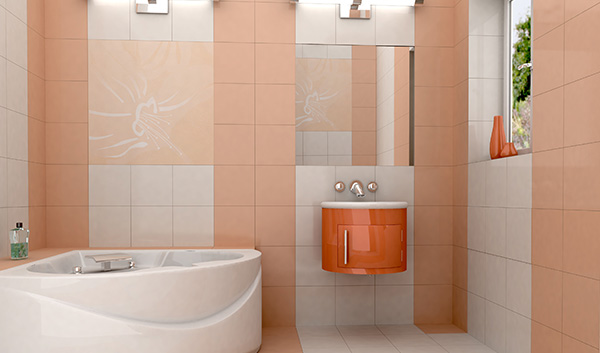 Bathtub Refinishing Process
Bathtubs and showers are generally made from porcelain, acrylic, or fiberglass and bathtub refinishing services are safe and effective for each of these materials. These services are often used to restore worn out finishes and repair damages such as chips, cracks, rust, and scratches. The first step of this process is to thoroughly clean the bathtub or shower to remove soap scum and other dirt or debris using specialized cleaners. After the cleaning, any minor surface damage such as scratches and cracks are repaired and the surface is prepared for the final finish with the application of a bonding agent. The application of the finish is the last step of the process and is normally a spray-on acrylic coating.
Why Bathtub Refinishing
Bathtub replacement is an expensive job that can take a week or longer with construction crews tearing apart your bathroom and walking through your home. Bathtub refinishing services on the other hand can be done in an afternoon with virtually no mess and the bathtub will be ready for use within 24 hours. The new finish that is applied to bathtubs and showers is low maintenance but should never be cleaned with harsh or abrasive cleaners. These services are also beneficial for extending the life of the tub or shower as a new finish can add between 10 to 15 years to its life.
Whether repairing minor surface damage or restoring the original appearance of a bathtub or shower, bathtub refinishing services are an affordable and effective option. Professionals that provide these services can completely restore the original appearance of your bathtub without making a mess in your home and will complete the work within one day so that your bathtub is ready to be used the following day. Contact a bathtub refinishing service provider in your area to restore or repair your bathtub.