RestorationMaster
Your local RestorationMaster partner has been providing trusted disaster restoration and cleaning services to Galveston, TX as well as the surrounding areas for over 20 years.  Our licensed and certified professionals are dedicated to helping homes and businesses recover after a disaster and we also provide residential and commercial cleaning services to help keep your home or office in top shape.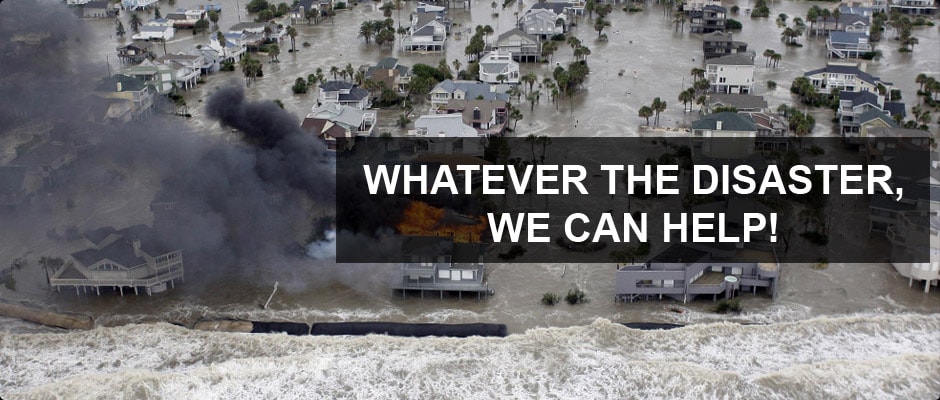 The main services we provide include water damage restoration, fire damage restoration, mold remediation, construction services, and carpet cleaning for commercial and residential settings.  We also provide green cleaning services using eco-friendly cleaning products that are approved by auditors such as Environmental Choice and Green Seal.  You can call us anytime at (281) 547-0785 for a free estimate or to respond to emergency situations in Galveston, TX 77550 and the surrounding areas.
Water damage can happen as a result of floods, storms, or leaks and the longer the water or moisture source is in the building, the more damage it will cause.  Make sure to contact RestorationMaster at the first sign of water damage in your home or building in Galveston, TX to help limit and restore the damage.  Our water damage specialists can restore homes and businesses that have been affected by storms, floods, or sewer backups with our proven methods and advanced equipment.
Almost every homeowner and business owner understands the potential property damage that water can cause which is even worse in cases of indoor flooding.  Standing water can end up indoors from natural floods or rain as well as sewage backups, pipe bursts, and overflows.  The reason indoor flooding is so dangerous is because the excessive water can weaken structural materials and cause hazardous substances like mold and microorganisms to appear.  RestorationMaster provides flood damage restoration services in Galveston, TX to clean up and restore homes and businesses that have experienced significant indoor flooding.  Our technicians can effectively remove flood water using advanced water extraction equipment and we can also clean and disinfect the area to ensure that it is safe.
Whether in a home or commercial building, fires happen unexpectedly and after the flames are put out, the soot will settle and cause even more damage.  RestorationMaster provides smoke and fire damage restoration services for homes and businesses in Galveston, TX.  Our trained and experienced technicians can remove soot and smoke damage and provide tarping and construction services to secure and rebuild your home or building.  We also provide odor removal services to help eliminate that lingering smell left from the smoke.
Mold spores are always floating around homes and buildings but they will not grow into mold unless they meet the right conditions which include a moisture and food source.  Once those conditions are met, mold can grow and spread quickly, destroying property and increasing the health risks of those that are exposed.  RestorationMaster provides mold remediation services for homes and buildings in Galveston, TX and the surrounding areas.  We can completely eliminate mold without allowing it to spread to other areas and repair the structures that it has damaged.
Mold growth is a discouraging sight in a home or building because it can not only cause serious property damage, but also affect the health of those inside.  It is possible for mold to grow anywhere it finds moisture and it easily travels throughout the home or building by spreading its spores.  It takes a trained professional to find all mold growth and remove it effectively.  RestorationMaster provides professional mold removal services to find and eliminate mold growth from homes and businesses in Galveston, TX.  Our technicians will make sure that all mold has been removed and we will also keep the unaffected areas of your home or building protected.
The carpet in a home or office endures consistent foot traffic on a daily basis and because it is often overlooked, dirt, dust, and other debris will gradually accumulate in the carpet fibers.  As this dirt accumulates, the carpet will start to appear worn out and it will eventually deteriorate if it is not removed.  RestorationMaster provides commercial and residential carpet cleaning services in Galveston, TX 77550.  We use specially designed cleaning equipment and products to remove deeply embedded dirt as well as spots and stains from all types of carpet.
When a major disaster strikes a home or building, there is often some rebuilding work to be done after the initial cleaning and restorations.  RestorationMaster provides construction services for commercial and residential buildings to help rebuild and restore your building following a disaster.  Our technicians have years of experience with general contracting, building maintenance, carpentry, and handyman services as well as disaster restoration.  We will coordinate and manage every aspect of the construction project and communicate with you through the whole process.
The Galveston, TX area could face a major storm off the Gulf of Mexico at any time and if homeowners do not have their property prepared, they could experience storm damage.  Adverse weather such as floods, thunderstorms, wind, tornadoes, and tropical storms can cause water damage and significant property damage in your home.  RestorationMaster provides storm damage restoration services for homes and businesses in Galveston, TX.  We react quickly to stabilize your home or building and we can rebuild damage caused by the storm.
Tile and grout is found in the kitchens and bathrooms of most homes because of their design versatility, durability, and moisture resistance but they can become dirty and dull as the finish wears off.  Dirt, mildew, and other debris adheres to the tile surfaces and grout lines and sweeping and mopping alone are not enough to restore the surface.  RestorationMaster provides tile and grout cleaning services for homes in Galveston, TX.  Our advanced cleaning equipment will effectively remove embedded dirt and mildew from ceramic and porcelain tiles as well as revitalize their original appearance.
Offices and commercial buildings have a lot of people pass through on a daily basis which makes it important to keep these spaces clean.  This has become especially important as the coronavirus continues to spread throughout the U.S.  By working with a professional that can provide cleaning and disinfection services, you can be proactive in protecting your business against the virus.  RestorationMaster provides commercial cleaning and disinfection services to help protect businesses in Galveston, TX from COVID-19.  Our technicians use state-of-the-art cleaning methods and EPA-registered cleaning products to thoroughly clean and disinfect your building.
RestorationMaster also offers: