Your business partners or clients may not pay special attention to the carpets or upholstery in your business area but they add great charm and style to the ambience and help create a relaxed and friendly atmosphere. They are heavily used on daily basis, yet generally overlooked. As people don't care much about protecting property that is not their own, both the carpets and the upholstery in your building usually wear out very quickly and lose their original charm. Dirt and dust build up and vacuuming alone is not enough to remove them.
ServiceMaster Bay Area provides commercial carpet and upholstery cleaning services to Galveston, TX and the nearby areas. Our quality cleaning practices will restore the look and the feel of your business environment in a speedy and efficient manner.
Commercial Carpet Cleaning
Carpeting in commercial buildings and offices takes more of a beating than carpeting in a home because it experiences a higher volume of daily foot traffic. The
extensive use results in worn out and faded appearance that is not pleasing to the eye. Various stains that have not been noticed and dealt with immediately become very difficult to remove and add to the messy look of commercial carpets, not to mention that they may even damage the texture of the carpets. Keeping carpeting in commercial buildings clean and intact is quite a challenge.
ServiceMaster Bay Area provides commercial carpet cleaning either as a one-time service, or as a regularly scheduled program to ensure that your carpet is always clean and properly maintained. Our commercial carpet cleaning program includes:
Maintenance of the color and texture of the carpet;
Prolonged life of the carpet;
Reduction of wear and tear;
Consistent clean appearance;
Spot and stain removal;
Innovative and highly efficient cleaning methods.
If you choose to take advantage of our full range of services, your carpets will not only be spotless, but will also preserve their good condition for many years.
Commercial Upholstery Cleaning
Upholstery in business areas is never damaged by careless kids and pets but it wear out much more quickly than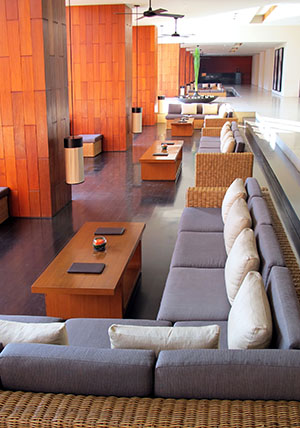 residential upholstery because of the heavy use and inadequate maintenance. The colors fade quickly and the texture shows marks of extensive wear and tear. Coffee and ink stains, for example, are very common occurrences and they are really difficult to remove unless immediately treated. Professional upholstery cleaning can restore the appealing look of your furniture and can keep it in good condition for long.
ServiceMaster Bay Area specializes in commercial upholstery cleaning and offers competent services at affordable prices. We have modern equipment that is suitable for working in business areas and our technicians are trained to perform their tasks in a subtle and speedy manner. All the work will be finished outside your business hours so that no precious time is lost in the process. Appropriate cleaning products and methods are used to ensure maximum protection to your upholstery and astonishing results. All stains are completely removed and the surfaces look consistently clean and welcoming. We can maintain the colors and the texture of the upholstery and even increase the durability of your furniture. You will not need to replace the furniture or have it reupholstered for many years if you use our regular services.
Clean carpets and upholstery create the professional atmosphere required for a successful business. If the carpeting and upholstery in your commercial building in Galveston, TX in could benefit from our cleaning services, contact ServiceMaster Bay Area. We provide detailed information for our commercial carpet and upholstery cleaning services and a free estimate. Call us at 281-916-1699!
ServiceMaster Bay Area also provides: