How to Prevent Flooding in your Basement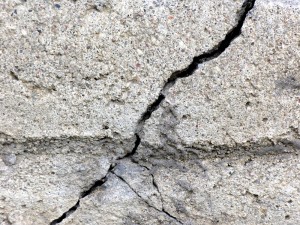 Basements are useful areas of the home for storage, laundry rooms, and even living spaces but they are also the most common part of the home to get flooded and require mold remediation.  The late spring season generally has heavy rainfall and many homes in Minnesota may experience flooding in their basements as a result.  It is important for homeowners to know the common sources of basement flooding as well as the right preventative actions to take to avoid basement floods.
The following are common sources of basement flooding that homeowners should be aware of:
Water running down the foundation walls
Ground water from oversaturated soil that is drawn into the basement by hydrostatic pressure
Storm sewer water from the municipal sewer system that can back up into the outline foundation drain of a home
Sanitary sewer water that can back up into the drains of a house due to a clog in the home's sewer line, municipal sewer line, or the combined municipal storm and sanitary sewer system.
By taking the following steps, you can help prevent your basement from flooding:
Always make sure your gutters are free of leaves and other debris.  If the gutters become clogged, the rainwater can overflow along the side of the house and flood the basement.  Cleaning the gutters should be part of your regular maintenance routine.
Check your basement walls and exterior foundation for cracks.  Fill foundation cracks with epoxy and use masonry sealer for cracks in the basement walls.  If you notice excessive cracking in the walls or foundation, contact a professional immediately.
One of the best preventative actions you can take is to have a sump pump installed in your basement.  It must be connected to a power source to function so you might want to consider a backup power source in the event of a power outage.
If you have basement windows that are below ground level, install a cover over the window well to keep out rain and debris.
Do not install sprinklers near the home if you can or make sure the spouts are only wetting the lawn and not the house.
The basement is the most commonly flooded area of a home and if you take these preventative actions, you can help keep your basement from flooding.  However, despite these actions it still may be possible for your basement to flood in extreme cases or heavy storms.  If this happens to your home near Faribault, MN, make sure to contact a water damage restoration professional immediately to help limit the damage to your home and salvage your personal belongings.