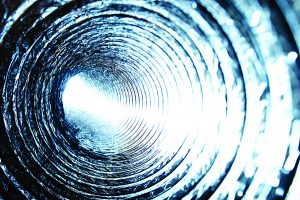 Sewage backups can be one of the messiest jobs to clean, especially if the water penetrates through porous surfaces, such as wood and drywall. But know that this water is filled with bacteria that poses a severe threat to the health of you and your loved ones. The biohazards and waste contained in the water will also destroy the building materials and personal contents quicker than fresh and even greywater.
For any sewage backup in the Indianapolis, IN area, don't hesitate to call ServiceMaster by Crossroads for emergency sewage cleanup services. Our technicians use commercial equipment and products to sanitize and disinfect all non-porous materials while replacing the drywall, drywall, insulation, and wood floors. By killing all dangerous bacteria, they will ensure that your property provides a healthy and clean environment again.
Property Damages Caused by Sewage Contamination
While sewage contamination can be one of the most dangerous cleanup jobs, they are common among many properties because of the number of possible sources around the home or building. Whether something had clogged the toilet or the sewage pipe had burst, contaminated water can quickly overflow and spill out over the drain or toilet.
On the other hand, not all backups occur from within the home. If the roots from a large tree have put too much pressure on the underground pipes, they can burst. This will allow contaminated water to flow through the ground, seep into the foundation, and flood the basement. Don't hesitate to call ServiceMaster by Crossroads if contaminated water has flooded your basement.
Sewage Cleaning
As long as the source of the damage remains, the sewage water will continue to spread and affect other areas, prolonging the time taken to repair the damage. But ServiceMaster by Crossroads is available 24/7 for all sewage contamination emergencies. They will arrive to your property within 2 hours of your initial call with all necessary equipment and products to fully restore the affected areas.
Our sewage cleanup services cover all of the following procedures:
24/7 Availability and Immediate Response: Our technicians are available 24/7 to respond to all sewage damage emergencies and will be on their way shortly after receiving your first call. We will also provide you with updates while answering any of your questions throughout the restoration process.
Inspection of Damage: As soon as our professionals arrive to the property, all damaged areas will be inspected as well as identifying at-risk surfaces. We will then create a detailed plan for efficiently and effectively restoring the contaminated area.
Sewage Water Extraction and Decontamination: We will extract all sewage water from the affected area to prevent additional damage, followed by disinfecting non-porous surfaces to remove the harmful bacteria.
Restoration of Building Materials: All soiled drywall will be removed and replacements will later be installed. Other non-porous materials will be sanitized, dried, deodorized, and restored to their original conditions. It is also highly recommended to increase air flow throughout the property to prevent any mold growth in the drying areas.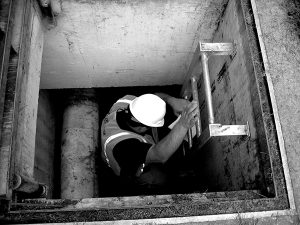 No matter the amount of damage caused by sewage water, it is crucial to call an emergency sewage cleanup service to protect the health and safety of you and your loved ones. This will also save money and time in restoration costs by preventing the damage from spreading. In the meantime, avoid all contact with the water and leave the cleanup job to the professionals.
Available 24/7
For 24/7 emergency sewage cleanup services in the Indianapolis, IN area, call ServiceMaster by Crossroads at (463) 227-0790 . We also work with insurance.
---
Related Sewage Cleanup Services
Sewage Cleanup Service in Zionsville, IN
Sewage Backup Cleanup Services in Westfield, IN
Sewage Cleanup Services in Noblesville, IN
Sewage Cleanup in Greenwood, IN
Sewage Cleanup Services in Fishers, IN
Sewage Cleaning Services in Carmel, IN
---
Recent Reviews
---