(317) 215-5199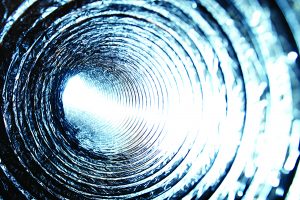 Sewage backups are never fun to find, especially if they have penetrated through the walls and floors. But they can also pose a severe health threat to you and everyone on the property as the contaminated water is filled with harmful bacteria, biohazards, and pathogens. But as soon as you find the mess, don't hesitate to call for emergency help.
ServiceMaster by Crossroads is available 24/7 to provide emergency sewage cleanup services in the Greenwood, IN area. Our technicians are professionally trained and experienced to safely and effectively remove all sewage water while restoring the affected areas to their original condition.
Property Damages Caused by Sewage Water
In addition to causing severe illness, sewage water will destroy any porous material it touches, including drywall, insulation, particleboard, and even wood floors. It can also ruin personal contents and furnishings if they are left untreated.
ServiceMaster by Crossroads considers all sewage backups as emergency situations; we know that the water can quickly spread to contaminate other building materials. As soon as we arrive on the property, we will first remove the source of the damage and extract all water to prevent it from spreading. We will then disinfect all non-porous materials, such as tile and grout, concrete, and non-porous personal contents. All soiled drywall, insulation, and wood surfaces will then be replaced. Finally, we will set up dehumidifiers and air movers to remove the remaining moisture.
All of the following are included in our sewage cleanup services:
Open Communication and 24/7 Availability: Our technicians are available 24/7 and will provide complete communication throughout the cleanup process. Providing timely updates and answering all questions, you can expect to be informed on all aspects of the process.
Emergency Services: As soon as we arrive on the property, our technicians will immediately remove the source of the damage and extract the sewage water to prevent it from spreading further. We will then conduct a full inspection to determine the best plan of action for your property.
Post Restoration: All hard surfaces will be thoroughly disinfected while porous surfaces will be replaced to restore a clean and safe environment. We will also set up our professional drying equipment to increase the air flow while preventing mold growth.
Working with Insurance: If you choose to file a claim, we will work with your insurance company to ensure a seamless process.
Available 24/7 to Clean Up Sewer Back Ups
Sewage backups are stressful to everyone living on the property. Although the damage will quickly spread to other areas, it is crucial to leave the cleanup job to a professional sewage cleaning company. The technicians at ServiceMaster by Crossroads will handle everything from extracting the water to replacing soiled drywall. You can count on us to handle all aspects of the cleanup profess.
For emergency sewage cleanup services in the Greenwood, IN area, call ServiceMaster by Crossroads at (317) 215-5199.
Related Sewage Cleanup Services
Professional Sewage Cleanup in Indianapolis, IN
Emergency Sewage Cleaning in Carmel, IN
---
Recent Reviews
---