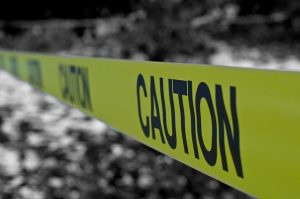 When encountering a scene filled with biohazards, it can be difficult to decide how to react, especially if they involve a loved one. But it is essential to avoid contact with these harmful substances as they contain a number of dangerous bacteria and pathogens, causing severe illness and/or disease.
Instead of trying to clean the scene yourself, call ServiceMaster by Crossroads for emergency biohazard and trauma cleanup services in the Greenwood, IN area. Our technicians have years of experience in carefully removing biohazards, blood, and tissue while restoring the area to its original condition. Don't hesitate to give us a call right after speaking with law enforcement (if the area contains a crime scene).
Dangerous Biohazards and the Cleanup Process
While the experience of finding blood, tissue, and/or other bodily tissue can indeed be disturbing, especially if the trauma scene is that of a loved one, immediate action must be taken to have the scene cleaned and restored. Because the biohazards can spread and cause permanent damage if left untreated, our technicians are available 24/7 and will arrive immediately to start the cleanup process.
As soon as we arrive, we will immediately begin removing the biohazards, placing them each in a medical waste container. We will then apply powerful products to kill all bloodborne pathogens and bacteria to restore a clean and sanitized living environment. Any odors will then be eliminated to remove remaining traces of the harmful substances. We will then work with your insurance carrier during the claims process to ensure a seamless service for you and your family.
Our trauma scene cleanup service provide all of the following for residential and commercial properties:
Immediate Response and Open Communication: ServiceMaster by Crossroads is available 24/7 to respond to biohazard and trauma cleanup emergencies while working with compassion and respect for grieving families.
Removal of Biohazardous Materials: As soon as we arrive to your property, our technicians will immediately begin working to remove the biohazards from the scene; they will be stored in approved medical waste containers.
Disinfection and Decontamination: To fully restore the affected area, all surfaces will be sanitized and cleaned thoroughly. We will ensure that your property provides a safe and clean environment for you and your family or staff again.
Proper Disposal: After disinfecting the scene, the biohazards will be transported to a medical waste facility for proper disposal.
Family Support and Assistance: ServiceMaster by Crossroads can refer a professional family counselor for support during this stressful time.
Working with Insurance: We will work with your insurance company to ensure a seamless claims process.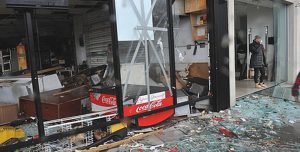 At any time after finding biohazards on your property, don't hesitate to call a professional cleaning service. Our technicians are trained and experienced to handle the restoration of both residential and commercial properties, fully returning them to a safe and clean environment.
Available 24/7 for Biohazard Cleanup
ServiceMaster by Crossroads is available 24/7 at (317) 215-5199 to provide emergency biohazard and trauma cleanup services in the Greenwood, IN area. We work with law enforcement, family support counselors, and major insurance carriers.
---
Related Biohazard Cleanup Services
Biohazard and Trauma Cleanup Services in Zionsville, IN
Biohazard and Trauma Cleanup Services in Westfield, IN
Biohazard and Trauma Cleanup in Noblesville, IN
Biohazard and Trauma Cleanup in Indianapolis, IN
Biohazard and Trauma Cleanup in Fishers, IN
Biohazard Cleanup in Carmel, IN
---
Recent Reviews
---