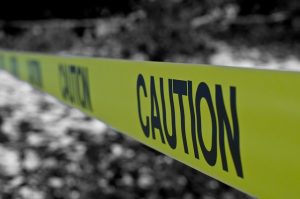 Not many individuals ever expect to encounter a scene filled with biohazards, especially on their own property. But for your own health and safety, it is essential to call for emergency services immediately, as the exposed blood and tissue is filled with harmful bacteria.
ServiceMaster by Crossroads is available 24/7 in the Indianapolis, IN area to provide emergency biohazard and trauma cleanup for both residential and commercial properties. Our technicians use personal protection equipment (PPE) as well as effective but gentle cleaning products to fully restore the affected area to its original condition.
Trauma Scene Cleanup
While this may be your first time encountering a trauma scene, our technicians have been fully trained and have years of experience in removing dangerous biohazards. We will also work with law enforcement as to not disturb any evidence. After receiving clearance from the authorities, we will begin removing all biohazardous materials, followed by disinfecting the scene with commercial cleaning products. All dangerous blood and tissue will then be transported to a medical waste facility for proper disposal.
If your family has suffered a major loss, ServiceMaster by Crossroads partners with a number of local family counselors who can provide support through this traumatic situation. We will also work with your insurance carrier through the claims process to allow you to focus on personal matters during the service.
Our trauma cleaning services cover all of the following:
Unattended deaths
Major accidents and injuries
Vehicle blood cleanup
Violent crimes and homicides
Hoarding
Our biohazard cleanup services cover all of the following:
Removal of Biohazards and Pathogens: ServiceMaster by Crossroads will work with law enforcement to begin removing all biohazards after all evidence has been taken from the scene.
Decontamination: Our technicians will use advanced products and equipment to fully disinfect the building materials and personal contents to restore a sanitary environment.
Deodorization: We will apply powerful deodorizers, including nano-carbon technology, to remove all lingering odors from the biohazards.
Disposal of Biohazards: After the scene has been restored, the biohazardous materials will be transported into a medical waste facility for proper disposal.
Continued Monitoring: We will continue to work with you and law enforcement to protect your privacy while ensuring that all traces of the biohazards are removed.
Working with Insurance: If an insurance claim was filed, we will work with your provider to ensure a seamless process.
Family Support and Assistance: If this was a crime scene of a family member, we can provide you with a list of reputable family counselors to help you through this traumatic situation. We will also work with compassion and respect throughout the cleanup.
At any time you encounter a biohazardous scene, don't hesitate to call 911. While the experience can be traumatic, especially if a loved one has been affected, it is crucial to take immediate action. Don't hesitate to also contact a professional cleanup company.
Emergency Response
ServiceMaster by Crossroads is available 24/7 at (317) 215-5199 to provide biohazard and trauma scene cleanup in the Indianapolis, IN area. We work with law enforcement, family support counselors, and insurance carriers.
---
Related Biohazard Cleanup Services
Biohazard and Trauma Cleanup Services in Zionsville, IN
Biohazard and Trauma Cleanup Services in Westfield, IN
Biohazard and Trauma Cleanup in Noblesville, IN
Biohazard and Trauma Cleanup in Greenwood, IN
Biohazard and Trauma Cleanup in Fishers, IN
Biohazard Cleanup in Carmel, IN
---
Recent Reviews
---