(463) 227-0790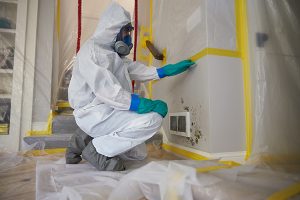 Mold is a naturally-occurring substance that is always in the air, but certain conditions can cause it to start growing indoors.  The presence of mold growth in a home or building is very dangerous because it can quickly devour the affected surfaces to cause structural damage, and it can spread the damage to new areas by dispersing its spores.
The potential health effects of mold are another reason to treat mold growth in your home as an emergency.  But ServiceMaster by Crossroads provides mold remediation services in Indianapolis, IN to remove mold growth from homes and businesses.  We use specialized equipment and cleaning products to detect mold growth and remove it from the affected materials.
Why Call a Professional for Mold Remediation
For professional mold damage repair services in the Indianapolis, IN area, call ServiceMaster by Crossroads at (463) 227-0790 .
Mold Remediation
Mold is a dangerous contaminant that can cause extensive property damage in your home, as well as allergic reactions and other health effects to those who are exposed.  The one condition that is needed for mold to grow is moisture which makes your home or building vulnerable to mold growth after sustaining water damage.  Mold may also appear in areas that are regularly exposed to moisture, including kitchens and bathrooms.  Once mold growth forms, it uses the affected materials as a food source, which is why it can cause permanent damage to the materials if left untreated.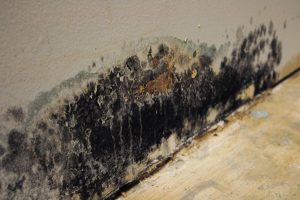 The other major concern with mold is the possible health effects caused by exposure.  The presence of mold makes it much more likely for those in your home to experience allergic reactions, such as itchy eyes and throat, skin irritation, coughing, and nasal congestion.  People who are exposed for long periods of time can develop more serious symptoms, including respiratory infections and asthma.
Mold Removal
You must call ServiceMaster by Crossroads right away if you find mold in your home or building.  Our technicians will start by isolating the mold growth to prevent it from spreading.
You can expect the following from our mold removal services:
Thorough assessment of the mold growth as well as infrared testing to find hidden mold.
Containment of the mold growth to protect unaffected areas.
Complete mold remediation using advanced chemical cleaners and methods.
Repair or replacement of the affected materials.
Call Us for a Free Estimate
Mold is not the type of problem you should ignore because your property as well as your health are at risk.  Our trusted mold remediation technicians will help ensure that your home or business in Indianapolis, IN is free of mold to prevent further damage or health effects.
Give ServiceMaster by Crossroads a call at (463) 227-0790 for professional mold remediation.
---
Related Mold Damage Cleanup Services
Mold Remediation in Zionsville, IN
Mold Remediation in Westfield, IN
Mold Remediation in Noblesville, IN
Mold Removal Company in Greenwood, IN
Mold Remediation in Fishers, IN
Mole Remediation in Carmel, IN
---
Recent Reviews
---