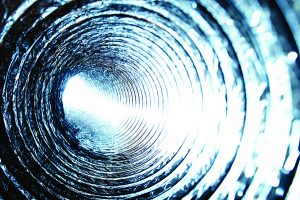 As we all know it, sewage backups can cause a number of problems for property owners and their family or staff. Not only is it stressful to find your building materials and even personal contents ruined, but the wastewater contains a number of dangerous bacteria and biohazards that pose a severe threat to the health of everyone on the property.
As soon as you have noticed the backup calling emergency services is crucial towards preventing additional damage and restoring the building materials as quickly as possible. ServiceMaster by Crossroads is available 24/7 to provide sewage cleanup services for all property owners in the Fishers, IN area. Our technicians will arrive immediately with all equipment and products necessary to restore not only the affected surfaces, but peace of mind.
Damages Caused by Sewage Backup
In addition to causing a number of problems, there are a number of potential causes for sewage backups. From overflowing toilets to burst pipes, wastewater can quickly spread to other areas and destroy porous surfaces, such as insulation, wood flooring, and drywall.
But as soon as you call ServiceMaster by Crossroads for emergency sewage backup cleaning, our technicians will arrive right away to remove the source. The water will then be extracted into our truck-mounted system to prevent the damage from spreading. Finally, all destroyed drywall and insulation will be replaced while hard surfaces are disinfected and thoroughly cleaned.
All of the following are included in our sewage cleanup services:
Full Communication and Timely Response: ServiceMaster by Crossroads is available 24/7 to handle all sewage backups, arriving within 2 hours of the initial call. Our technicians will also provide you with updates of the cleanup process as well as answer your questions.
Full Inspection: After removing the source and extracting the water, all materials will be inspected to determine the best plan to have them efficiently and effectively restored. All at-risk areas will be identified and secured.
Complete Restoration: All soiled drywall and insulation will be removed while decontaminating non-porous surfaces to best restore the affected area. We will also set up high-velocity air movers to increase the air flow and prevent mold growth during the drying process.
Working with insurance: Our technicians will work with your insurance during the claims process to allow you to focus on other matters.
Because sewage water is filled with biohazards, pathogens, and bacteria, it is crucial to call for emergency help in the event of a sewage backup. Especially if the source of the damage hasn't been removed, the water can spread to other areas, resulting in higher costs and a longer cleanup process.
Available 24/7
If you live in the Fishers, IN area, don't hesitate to contact ServiceMaster by Crossroads for emergency sewage cleanup services at (317) 215-5199.
---
Related Sewage Cleanup Services
Sewage Cleanup Service in Zionsville, IN
Sewage Backup Cleanup Services in Westfield, IN
Sewage Cleanup Services in Noblesville, IN
Sewage Backup Cleanup Services in Indianapolis, IN
Sewage Cleanup in Greenwood, IN
Sewage Cleaning Services in Carmel, IN
---
Recent Reviews
---