ServiceMaster Restoration and Cleaning

Serving the greater Houston area since 1992
Fire and smoke can cause extensive damage to any residential or commercial property.  After a fire is extinguished, soot and water can further damage your property. Here at ServiceMaster Restoration and Cleaning, Houston TX we understand the severity of a property fire and will work with you throughout the restoration process until your property is returned to its original condition.
Our expert knowledge of soot removal and deodorizing characteristics of most surfaces, materials and coverings, allows us to quickly determine the services needed for an efficient mitigation process in most situations. This is important because if not properly addressed, structures and items can be at risk for further damage.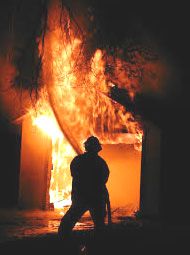 After your initial call, our team of certified technicians will start the cleanup process as soon as possible.
Our fire and smoke cleanup process includes:
24/7/365 Emergency board up and site security
Emergency pre-cleaning to high-risk materials
Full inspection and job scope
Smoke and soot removal
Ozone and air quality control
Dry out and wet areas due to fire control
Why Choose ServiceMaster?
ServiceMaster Restore is the nation's leading provider of restoration services, specializing in the remediation of fire, water, smoke, and mold damage.
ServiceMaster Restore understands homes and businesses are more than just bricks, mortar and wood beams. They are memories. They are a livelihood. That's why ServiceMaster Restore can be reached 24/7/365.
For many, it starts with a phone call at 4 a.m., 11 p.m., or whenever a homeowner needs help, and doesn't end until peace of mind and the property are restored.
With more than 60 years of experience in cleaning and more than 50 years of experience in property restoration, ServiceMaster Restore team members have the expertise and training to help owners navigate the emotional and physical damage to their homes and businesses.
From walking a customer through the restoration process, to talking with insurance agents and claims adjusters, to cleaning up water/debris and rebuilding damaged areas, ServiceMaster Restore handles all the details with its complete customer care process.
Fire damage can be devastating for any residential or commercial owner.  If you experience fire damage, don't hesitate to call us, ServiceMaster Restoration and Cleaning, Houston, TX at (281) 668-5912.
---
Put Safety First
In the event of a fire, put safety, not your possessions, first. Assess your surroundings to judge whether it's safe to evacuate. If possible, evacuate immediately, even if it requires leaving behind important belongings.
Protect Yourself and Your Family
In the event of a fire, there is usually limited time to react. One of the best things you can do to prepare for a fire is to develop an evacuation plan and make sure everyone in your household knows exactly what that is.
Protect Your Investment
Practicing preparedness year-round is a good rule to follow. Make it a habit to review insurance policies and important homeowner documents every year, saving electronic copies in your email files so you can easily access them if the originals or hard copies are destroyed.
Assess the Damage
In most cases, the occurrence of a fire is sudden. Be sure to take every fire alarm seriously and prepare yourself to the best of your ability beforehand. If you have to evacuate, do it. If you need help during the cleanup aftermath, call a professional restoration company like ServiceMaster Restore, with the experience, training and resources to work with you and your insurance company to help restore your home. Remember that sometimes the "D-I-Y" cleanup approach following a fire can worsen the damage and lead to unnecessary expenses.
For expert tips and help on how to prevent and recover from a fire, call us, ServiceMaster Restoration and Cleaning, Houston, TX at (281) 668-5912.
---
Related Services:
Smoke Cleanup and Fire Damage Restoration – Woodlands TX
Fire and Smoke Damage Restoration – Humble, TX
Fire and Smoke Damage Cleanup – Fall Creek, TX
Smoke and Soot Damage Removal – Houston, TX
Fire Restoration Services – Kingwood, TX
Smoke Damage and Odor Removal – Kingwood, TX