Water Damage Restoration Services
Water Damage Related Info
Various forms of water damage can occur in homes and buildings, causing it to be difficult to keep your home protected from all of the potential sources.  The most obvious sources of water damage are heavy rains and flooding; however, it can also be caused by excess humidity, drainage backups, sump pump overflows, plumbing leaks, burst pipes, and sewage.
Water damage can quickly become a severe problem, making it important for you to call the experts right away.  ServiceMaster by Metzler provides water damage restoration services for commercial and residential buildings in Elk Grove Village, IL to remove excess water and thoroughly drying the affected areas.  You can trust our experienced technicians to get the job done efficiently, effectively restoring your home or office back to its previous condition.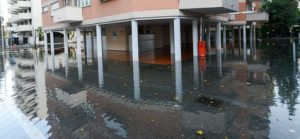 Professional Flood Cleanup
As common as water damage can be, it requires an immediate response as any case of water damage can quickly become a serious problem.  Numerous major building materials, including drywall, flooring, wood, and insulation are porous and allow water to travel through them.
This weakens the materials, increasing the risk of extensive structural damage while creating the perfect conditions for mold growth.  Moisture is a major trigger of mold and mildew growth; the presence of mold can make the damage worse, negatively affecting the health of those who are exposed.
Water Damage Cleanup – Check Out This Video
Water Damage Cleanup Process
The technicians of ServiceMaster by Metzler are trained to handle even the worst cases of water damage in Elk Grove Village, IL, using state-of-the-art drying equipment and cleaning products.  We will immediately work to stop the water at its source and contain the damage to prevent it from getting any worse.  Our drying and dehumidification equipment is the best available and can thoroughly dry the structures, furnishings, and content of your home or building.
Our complete water damage services include:
Assessment of the damage
Repair of the moisture source
Anti-microbial treatments
Structural drying and dehumidification
Water Damage Repair – What to Do
Call ServiceMaster by Metzler  right away to limit the spread of the damage.
Mop up or blot dry as much water as you can yourself.
Remove any photos, paintings, or artistic objects from the damaged walls and into a safe, dry location.
Wipe down furniture, propping up any wet cushions for even drying.
Place a piece of aluminum foil underneath furniture legs to prevent the water from traveling up.
Leave any books in their shelves. Pack them tightly.
Allow for proper air circulation through the home or building to enhance drying.
Lift any draperies, such as blinds, curtains, or bed skirts from the floor. Place on a coat hanger to dry.
Flood Cleanup – What to Avoid
Do not enter any room with standing water or severe electrical or structural damage.
Do not touch any visible mold.
Do not try to remove anything that is tacked down to the floor.
Do not use a vacuum cleaner to soak up any water.
Excess water continuously spreads through a home or building, so do not hesitate to contact us if you find water damage in your home or business.  Our technicians will immediately prevent the spread of damage, thoroughly drying the affected surfaces and objects with drying and dehumidification equipment to prevent mold growth.
Call ServiceMaster by Metzler any time at (847) 380-7888 for water damage services in Elk Grove Village, IL.
---
Related Water Damage Repair Services
Water Damage Restoration in Park Ridge, IL
Water Mitigation in Mt. Prospect, IL
Flood Cleanup in Prospect Heights, IL
Water Damage Cleanup in Chicago, IL
---
Recent Reviews
---