(847) 380-7888
Sometimes disasters such as flooding, mold, and even fires cause minor amounts of damage that can be cleaned up with restoration services; however, when the property's structure is severely compromised, quick action for reconstruction is crucial towards saving the property.
ServiceMaster by Metzler provides complete reconstruction services in Elk Grove Village, IL to rebuild homes and buildings that have incurred severe damage.  Our fully trained and experienced staff can handle any reconstruction project and effectively manage the project from start to finish.
Damage Caused by Disaster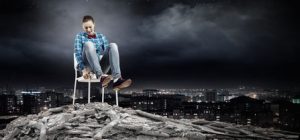 Significant structural damage can not only leave your home or building in a dangerous condition, but completely disrupt your daily life and activities. In addition, the construction project can be stressful for recovering families and businesses. However, our technicians are experienced and trained to handle both commercial and residential properties of all sizes, assuring you the peace of mind that you deserve. Consisting of handymen, subcontractors, carpenters, electricians, and plumbers, our team of professionals will effectively repair all aspects of the property.
Our reconstruction services include the following:
Complete project management, scheduling, and planning
Complete evaluation of the damage
Controlled demolition
Estimates
Detailed scope of repairs
Agreement on price with insurance company
Consultation and design
Roof tarping
Full service remodeling
Building stabilization
Compliance with all codes
Reconstruction and Restoration
As natural disasters can include various types of damage, such as from water, fire, and mold, the property will require restoration services. When this occurs, the property may be flooded, filled with smoke, or infested with mold in addition to the structural damage. ServiceMaster by Metzler can also restore the home from all kinds of damage caused by a natural disaster. Our technicians have years of experience and training that are guaranteed to properly restore your home or building without the additional help of contractors; we take care of the entire process.
Available During Emergencies
If you have experienced severe damage on your property from a natural disaster, calling for professional services is crucial towards preventing secondary damage. ServiceMaster by Metzler is available 24/7 at (847) 380-7888 to provide emergency reconstruction services in Elk Grove Village, IL and the surrounding communities.
Related Reconstruction Services
Emergency Reconstruction Services in Park Ridge, IL
Professional Reconstruction Company in Chicago, IL
Emergency Reconstruction Company in Rosemont, IL
Construction Company in Prospect Heights, IL
Construction Services in Des Plaines, IL
---
Recent Reviews
---