Water Damage Related Info
Because water damage is the most common type of property damage, there are numerous sources which can contribute to expensive costs in repairs. These can include frozen and burst pipes, sewage backups, broken sprinkler heads, rain, flooding, and more.
However, ServiceMaster by Metzler is available in Chicago, IL and the surrounding suburbs to provide emergency water damage restoration and flood cleanup services. With years of experience and training, our technicians are prepared to handle water damage in commercial and residential properties of all sizes. We also work with insurance in order to expedite the claims process for you.
Water Damage Restoration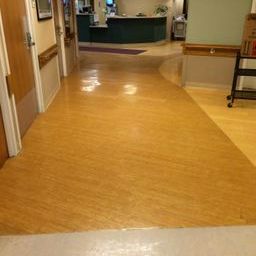 While there are numerous types of building materials that can be affected by water damage, porous materials, including wood, paint, and drywall will be the first to sustain the most damage. Because this water will quickly spread to affect other materials, quick action is necessary to avoid additional costs in repairs down the road.
ServiceMaster by Metzler has water certified, licensed, and insured professionals specially trained in water damage restoration in Chicago, IL.  They start the process by using non-invasive moisture detection probes and sensors to determine the extent of the damage and develop your water damage mitigation plan.  They'll tackle the visible effects of moisture damage, as well the hidden problems that could lead to mold growth.
Water Damage Cleanup – Check Out Our Video
Water Damage Cleanup – What to Do
Call ServiceMaster by Metzler right away to start the water damage cleanup service and prevent mold growth.
Blot dry and mop any puddles of water to extract as much water as you can.
Place any pictures, paintings, and other artistic materials in a high, safe location.
Pack books tightly in their place on the shelf until the technicians arrive to start the drying process.
Dry off any wet furniture and prop up any pillows to dry.
Place all draperies, such as bed skirts, curtains, and furniture skirts on a coat hanger to dry efficiently.
Remove any wet area carpet rugs that are not tacked down to the floor and place on a hanger to dry.
Allow for efficient air ventilation by turning on the A/C or dehumidifier. Open all closet doors, cabinets, and inside windows.
Water Damage Cleanup – What NOT to Do
Do not enter a room with severe electrical or structural damage.
Do not use a household vacuum cleaner to extract standing water.
Do not disturb any visible mold.
Do not place any newspaper or magazine on wet carpeting for walking on. The ink will bleed onto the wet carpet.
Flood Extraction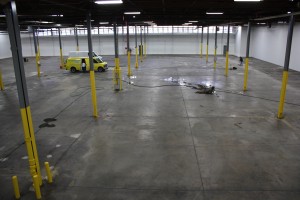 Upon arrival, our technicians will work quickly to contain the damage to the affected area. They will then extract all water into our truck-mounted tank while preparing the drying equipment to remove all excess moisture. We will then install our high-velocity air movers and dehumidifiers to completely dry out the affected area while preventing the spread of moisture. As this may take several days to be completed, our technicians will monitor the progress and remove the equipment when the area is fully dry.
Sewage Backup Cleaning
As this process is the most dangerous form of water damage, the affected area must be disinfected and sanitized properly. We highly advise that you avoid all contact with sewage water as it contains many contaminants that will cause negative health effects. Upon arrival, the technicians will immediately extract all sewage water and dispose of all porous materials that have been damaged in the process. We will work with you and your insurance provider in ordering a replacement and installing it properly.
Available 24/7
If you have experienced significant water damage on your property, do not hesitate to call ServiceMaster by Metzler at (224) 585-0580 for 24/7 emergency water damage restoration and flood cleanup services in Chicago, IL and the surrounding areas.
---
Related Water Damage Cleanup Services
Water Damage Restoration in Elk Grove Village, IL
Water Extraction in Mt. Prospect, IL
Water Damage Mitigation in Park Ridge, IL
Flood Cleanup in Des Plaines, IL
Water Extraction in Prospect Heights, IL
---
Recent Reviews
---