Important Reasons to Have a Professional Remove Mold from Your Home
When you were a little kid, were you afraid of terrifying monsters in the closet or evil goblins hiding under your bed? As an adult, you probably don't believe in supernatural creatures lurking in the dark corners of your room, but without realizing it you may as well shelter a well-known villain threatening your health and your property – mold. Mold can be growing unnoticed in many homes, often hidden inside the walls, behind tiles, under suspended ceilings, and other hidden places. And while it is not likely to turn into a mystical beast that will devastate your place and your life, mold still poses great risks to your health and is really persistent and harmful in many ways. Black mold signs are often difficult to detect until it is too late and the fungus has already spread to a large area in your property and caused damage. It is important to know how to recognize the first signs of mold and to take adequate precautionary measures in order to prevent more substantial damage.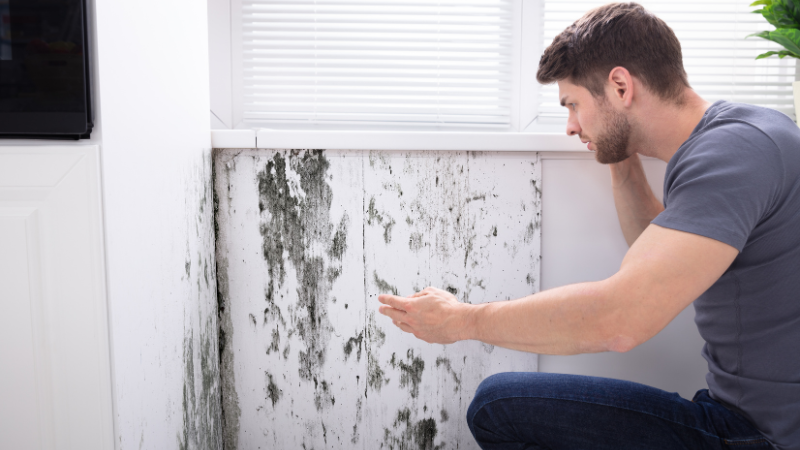 Get to Know Your Enemy
What is Mold?
Mold is considered to be a single organism consisting of multicellular fungal filaments. It causes biodegradation of various materials which results in food spoilage and property damage.
It is no secret that mold thrives in humid surroundings and the presence of any small leaks or places with higher moisture in your home can cause the rapid development of mold and mildew. Mold spreads quickly and easily because its spores are very light and easily carried by the air flow. It can contaminate very large areas and often affects even furniture and clothes.
Hidden Mold in House
The process is usually underway long before you have a visual clue of the problem. Mold growth often begins inside ducts and crawl spaces or behind tiles, wallpaper, or paneling – in places where you cannot see it and remove it immediately to avoid further damage. If you notice warping walls, crumbling plaster or blistering paint, new cracks in your tiles that get deeper, or gaps in the grouts, you may have an imminent mold issue. If the walls or the floor feel wet and softer to the touch, or have inexplicable stains, the alarm should be raised and you need to arrange for immediate mold testing. Persistent musty smell in a well-maintained home, however, is the number one signal for hidden mold growth that cannot be mistaken and should never be ignored. Remember that early detection can prevent great troubles.
Dormant Mold
If you manage to discover the source of the moisture and fix the problem, the area may dry out completely and the mold may seem to disappear. However, if you fail to remove all the mold spores, they will not just die with time – they will become dormant and will be able to reactivate whenever favorable conditions occur. Even dormant mold produces a musty smell and can be dangerous to people's health. Regardless of your efforts, the problem may persist.
Mold in Newly-Built Homes
Mold issues can be found even in newly-built properties. If the building materials were stored in humid surroundings or were not properly protected from rain during the construction, the internal moisture of the materials will enable mold growth. Having in mind the possible lack of quality control upon completion of the building and the fact that many modern building materials, such as plasterboard and plywood, are conducive to mold growth, it is no surprise that your new living space may have a mold infestation problem.
Why Should You Get Rid of Mold As Soon As Possible?
Apparently, nobody would want to live "in the company" of black mold, but there are two main reasons to remove it without any delay:
Mold Can Wreak Havoc in No Time
Mold spores spread too quickly and too easily. Unless the source of moisture is eliminated immediately, mold will flourish fast and will devastate your living space. Its invisible airborne spores are carried in the air current and they can affect the building materials as well as your personal possessions. Before you know it, your entire home will be contaminated and the damage will get more and more severe every day. As a result, mold remediation will be a tedious and difficult process and can be very expensive because extensive and costly repairs will be required to replace all the damaged materials and restore the good living conditions in your home.
Mold Causes Allergy Symptoms
The symptoms of mold exposure vary from itchy eyes and bleeding noses to severe coughing and laborious breathing. Even chronic fatigue, headaches, and memory problems can be attributed to mold growth in home. And while not everyone is sensitive to the microbes, they are especially harmful to people suffering from pulmonary diseases and asthma.
The health risks posed by mold are not to be underestimated – unexpected health problems can appear or existing ones may be aggravated unless adequate measures are taken to get rid of mold as soon as its presence becomes known.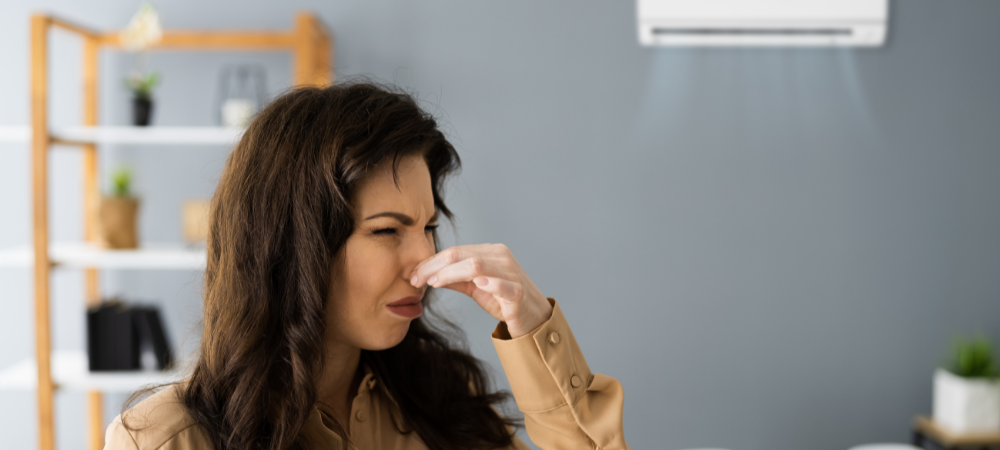 How to Remove Mold – DIY or not?
Do-it-yourself mold removal methods have proven to be efficient only when you recognize the first signs of mold growth and manage to prevent its development. Use only EPA-registered fungicide to kill mold and be sure to eliminate the source of the moisture that allowed its appearance in the first place. However, remember that DIY mold removal is often incomplete and provides only a temporary solution to the problem.
Bleach is inefficient. The once most commonly used mold removal product is actually too weak to kill the mold spores – it only hinders their development for a short time;

Household cleaners and paints only hide the problem. Any disinfectants and cleaning agents are just not strong enough to deal with mold spores, just like bleach. Besides, they cannot clean inside the contaminated materials, so it's only a matter of time for mold to reappear again. Lysol or paint, on the other hand, will only cover the damage, not repair it;
Fungicide sprays work. However, you can hope to put a final end to your problems only if no hidden mold remains. Spraying only the visible patches will not prevent mold from reappearing soon – all the hidden and dormant spores must be eliminated, too. Also, remember to fix any leaks and/or remove moist materials in your home.
If mold covers only a small area with an easy-to-clean surface and you have no health problems, or the contaminated materials can be easily replaced, you can purchase quality mold removal products and get the job done. Do not forget to wear personal protection equipment (gloves, goggles, and a respiratory mask) and to place dehumidifiers in the affected premises. There is a fair chance that you will emerge victorious from your battle with the harmful microbes that invaded your home.
However, in all other cases, do not hesitate to call mold removers – you will be pleased with the efficiency and the speed of their competent approach. Professional help is strongly recommended when:
Mold found its way in your HVAC systems, or inside materials and places that are difficult to repair or replace;
The affected area is large;
You don't have appropriate tools or sufficient knowledge to fight mold on your own;
You are already experiencing mold exposure symptoms;
You simply prefer not to waste time and nerves on mold removal.
Reasons to Opt for Professional Mold Removal Services
Mold removal specialists have a lot of experience and professional equipment to completely remove mold and mildew. They know what mistakes to avoid, what not to overlook, and how to permanently solve your problems. Professionals will:
Discover ALL the mold in your place – visible, hidden and dormant spores alike and will kill black mold in a speedy and efficient manner;
Have the proper equipment to remove mold from walls, wood, clothes, etc.;
Find and eliminate the source of mold – leaks or moist materials;
Prevent future mold growth by replacing the affected materials and applying special products that restrain mold development;
Repair any damage and clean thoroughly the contaminated space;
Mold remediation will be quick and efficient – the time lost for finding and eliminating mold and repairing the eventual damage can cost you dearly, especially if the problem occurred in a commercial building.
All the above reasons to have a professional remove mold from your home can be summed up into one final goal – to guarantee that your home is mold-free and will remain so.
Mold Remediation Services
The professional mold removal services usually include:
Removing water-damaged and/or mold-infested materials;
Replacing drywalls and studs if the damage was too severe;
Cleaning and disinfecting walls, carpets, furniture, and other personal items;
Filtering air and cleaning the premises thoroughly of any remaining debris and spores.
Mold removal companies follow a certain procedure to make sure that all toxic mold is eliminated from your home and it will never come back.
Assessment (mold inspection) – first, an expert will come to your home to determine the severity of the problem and the kind of mold infestation you are dealing with. If there is no visible mold but only disturbing signs of possible hidden mold growth, air samples may be required to analyze the exact situation in your home. If you are willing to perform the cleanup on your own and it is safe to do so, the specialists will recommend effective products and equipment, as well as the proper techniques to use;
Containment – if the problem needs professional approach, the affected area will be completely closed off for your own safety. The premises will be ready to use only when the entire mold remediation process is over – all the spores have been eliminated, the affected materials have been repaired, and the cleanup is complete;
Removal – the most important and most difficult task of the remediation process requires a lot of experience and specialized equipment. Cleaning surfaces like glass and metal is relatively easy, but when mold has penetrated deep in porous materials, such as wood and concrete, only professionals can effectively remove the spores and uproot the problem. When the damage is extremely severe, replacement of all affected materials may be required;
Repair – professionals will fix and restore your damaged property, but what matters even more is that they will make sure that mold won't reappear in the near future;
Filtration – air filtration machines with HEPA filters will ensure the purity of the air and the safety of your living space.
Mold Removal Costs
On average, $500 to $5000 should be enough to cover the expenses for professional mold removal from your home. However, mold remediation costs may be much higher – when repairing widespread structural damage (usually as a result of water damage after flooding or some other disaster), the expenses could soar up to thousands.
But if you come to think of all the time and efforts saved, the satisfactory results are worth the price.
Find Trustworthy Mold Removers
Before signing a contract, research your options well. You can find quality services for a reasonable price if you make the effort to research the mold removal companies – visit their websites, read reviews, and ask for recommendations. Make sure your chosen specialists are properly licensed, have contemporary equipment, use quality products and materials suited for the specific job, and have sufficient experience – your best bet is to hire Certified Mold Remediation Technicians who have been trained and certified by the Indoor Air Quality Association (IAQA).
Nevertheless, stay alert for fraud and dishonesty. Be cautious if you receive a very low offer – this probably means that the removers will try to find shortcuts in their work and will not take proper care of the invisible mold. Request information about every procedure and its necessity, keep receipts, and never sign blank or incomplete documents. Just be careful and ensure the best mold removal services in exchange for your money.
Keep your home dry and clean – if you succeed in mold prevention, you will avoid a lot of troublesome experiences. Also, remember to take adequate measures at the first signs of mold growth in your home and arrange for efficient mold remediation.