When your home or building has recently incurred a new, spotty patch of black, brown, or green color, it probably doesn't look very nice. Mold can come in many different forms and sizes, depending on the type of building material and how long it was given to grow and develop. However, it is always caused by an excess amount of moisture within a certain area.
As soon as you have noticed mold within your residential or commercial property in the Des Plaines, IL area, call ServiceMaster by Metzler for professional mold remediation services. Our technicians are skilled and experienced in all areas of mold growth and removal, thus, they will apply the appropriate products necessary for removing it at its source.
Mold Growth Affecting Building Materials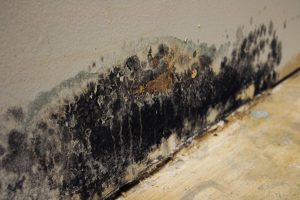 Once mold has developed, it has the capability of spreading everywhere, affecting new areas that provide an organic material for it to feed on. Unfortunately, the cellulose contained within your building materials, such as wood, particleboard, paint, and drywall provide a perfect host for this fungus to latch onto. Once it has established itself within these areas, it will start to consume the materials, causing severe structural damage. This is why it is important to call ServiceMaster by Metzler in Des Plaines, IL right away to limit as much damage as possible.
In addition, it can also affect the indoor air quality by releasing its spores into the air. If they become inhaled, they can cause serious health effects, such as coughing, breathing problems, itchy eyes, and other allergic reactions. In fact, one of the first signs of mold is actually discovered by these side effects.
When called right away, our technicians will arrive to inspect all areas of the home, identifying currently infected areas as well as those that are at risk for future growth. Then, with the use of advanced equipment and products, ServiceMaster by Metzler will eliminate all cases of mold growth as well as prevent it from returning and securing areas at risk for future growth.
The following procedures are conducted within our mold removal services
Complete inspection of Des Plaines, IL property to identify all areas of mold growth and areas at future risk.
A thorough evaluation is provided to you and your insurance company.
Securing of the mold to prevent it from spreading further.
Complete removal of all mold growth, eliminating the source as well as lightly affected areas.
Securing of at-risk areas to prevent additional growth in the future.
Repairing of all building materials, returning them to their original conditions.
Mold Restoration – Check Out the Video
For professional mold removal services in Des Plaines, IL, contact ServiceMaster by Metzler at (847) 380-7888.
If you have noticed mold growth in your home, please take these following steps:
Call ServiceMaster by Metzler right away if the property is located in Des Plaines, IL.
Wipe down any wet building materials.
Turn on a fan or the air conditioning unit to allow for better air flow throughout the property.
Turn on the dehumidified to limit moisture levels.
Inspect the HVAC system for mold.
When inspecting your property for mold, be sure not to do any of the following:
Do not disturb the mold as it may allow it to spread further.
Do not place a fan directly in front of the mold.
Do not paint or caulk over any moldy surfaces.
Contact Us for a Free Estimate
When it comes to effective mold remediation, it should only be handled by the professionals. This is because it requires specialized products in order to be fully removed. Otherwise, the wrong cleaning technique with home products may cause it to spread further and make matters worse. When contacting mold removal specialists, they will identify all areas and ensure that all cases have been removed.
If you suspect mold or mildew on your property in the Des Plaines, IL area, such as severe allergies, call the professional technicians at ServiceMaster by Metzler at (847)380-7888.
---
Related Mold Remediation Services
Mold Damage Repair in Elk Grove Village, IL
Mold Remediation Company in Chicago, IL
Mold Removal Company in Prospect Heights, IL
Mold Damage Restoration Company in Mt. Prospect, IL
Mold Remediation in Rosemont, IL
---
Recent Reviews
---