(847) 983-7400
Mold is a fairly common problem because it often occurs due to water damage or elevated moisture levels and it must be removed quickly to prevent it from spreading or causing negative health reactions.  Mold can cause significant damage to the surfaces it grows on because it uses cellulose, an organic material found in wood and drywall, as a food source, and it will continue to disperse its spores which is what spreads the growth and triggers health issues.  ServiceMaster DAK provides mold remediation services in Schaumburg, IL to remove mold growth from homes and businesses.  We will fully assess the mold growth in your home or building and create a remediation plan based on the assessment and industry protocols.
What is Mold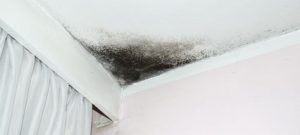 Mold is a fungus that can start growing virtually any time because mold spores are a constant presence in the natural environment.  Once the spores find favorable conditions which include a moisture source and food source, it will form into mold growth.  Mold will eventually destroy the affected surfaces because it feeds on the material and it can also cause a musty odor to permeate your home or building.  The possible health effects of mold should also be a major concern because exposure to mold can cause allergic reactions as well as more serious respiratory issues.  The following are some important characteristics to remember about mold:
Mold needs an organic food source to grow. It usually uses cellulose which is an organic substance in wood and drywall.
Mold needs oxygen and will not grow in areas submerged in water.
Mold needs a moisture source, controlling the moisture level in your home is the best way to prevent mold.
Mold colonies release spores that can spread the growth to other areas and cause health problems.
The mold remediation services we provide include the following steps:
Identification of the Source: We will look for the source of the mold growth during our initial inspection and correct it if found. An industrial hygienist may be needed to do the initial inspection if we cannot determine the source of the mold.
Determining the Extent: Once the source is discovered, we need to uncover the extent of the mold growth to make sure it is completely removed. This step may involve moisture meters, air testing, and other similar methods.
Containment: We use a combination of plastic sheets, negative air machines, and HEPA filtration to keep the mold growth contained and prevent the spores from spreading the contamination to new areas.
Removal: We will decontaminate or remove affected surfaces and materials.
Decontamination: We can effectively decontaminate non-porous building materials with anti-microbial applications, HEPA vacuuming, wire brushing, and sanding.
Final Testing: We will test the home or building after completing the remediation to ensure that the mold levels are back to a safe level. This step can usually be done more effectively by a certified industrial hygienist.
Mold growth can quickly cause extensive damage and increase the risks of negative health reactions so do not hesitate to call ServiceMaster DAK if you discover mold in your home or building in Schaumburg, IL.  We can properly test for and remove mold and we keep it contained to the already affected area as we work.  You can call us 24 hours a day at (847) 983-7400 for mold remediation in Schaumburg, IL and the surrounding area.
---
Recent Reviews
January 7, 2020
Very thorough clean up! The men were very professional and competent! They arrived on time for 5 days and were very pleasant and respectful of my home always wearing "booties" when entering. The room was left immaculate and debris removed in plastic bags day 1. The fans were checked daily until the room was dry. Very good service! Recommending Brian Brown and Gabriel who did a great job!
February 8, 2019
M.J.C.
Arlington Heights, IL
---