Mold Mildew Remediation
RestorationMaster mold remediation specialists are experts at finding and cleaning mold sources and helping to prevent future mold problems. Mold damage restoration is important because untreated mold can pose a variety of health risks, including asthma and allergic reactions, and it can significantly decrease property resale value.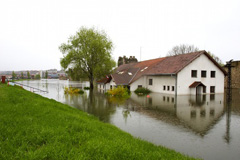 Mold is a type of fungi that can grow on wood, carpets, paper, insulation or many other organic substances with a combination of suitable temperatures, moisture, and oxygen. Mold mildew remediation begins with finding the sources of the mold. Often, mold can be seen and smelled, but it could be hidden behind drywall, under carpets or in pipe chases. RestorationMaster mold remediation experts will inspect and evaluate the specific moisture problem, and then complete mold removal remediation.
Our mold cleaning services include drying the moldy surfaces and disinfecting damaged areas. The technicians then dispose mold contaminated materials in sealed bags/sheets as part of the mold mildew remediation. Proper disposal of contaminated materials to prevent releasing mold particles into the air is an important part of mold damage restoration.
Restoration Master mold removal remediation also focuses on preventing future mold growth by offering tips to fix water leaks, control humidity and maintain proper indoor air circulation. Complete mold cleaning services and mold remediation services are as close as your nearest Service specialist.
Need help now? Just use the forms on the right to find a mold mildew remediation specialist in your area or receive a quote.
Browse Mold Remediation Services by State: