How to Remove Mildew from Outdoor Cushions
Entertaining guests on the patio is an event to eagerly anticipate—but spirits can dampen when the outdoor cushions show signs of mildew. Many homeowners must deal with mildew on patio furniture at some point. Here's how to remove mildew from outdoor cushions without resorting to bleach.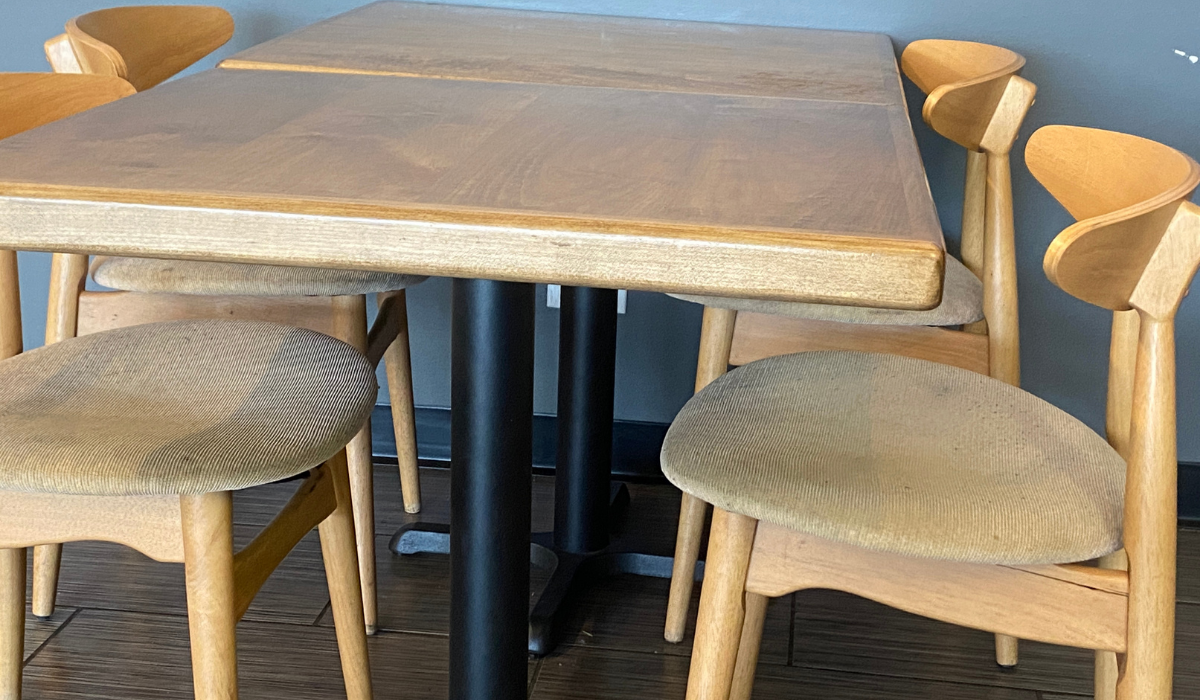 What is mildew?
A type of mold, mildew is a commonplace nuisance. Mildew easily develops when environmental conditions are right: an abundance of darkness, dampness, and warmth. Outdoor cushions that are exposed to rain or humidity can develop mildew, even if the cushions are high quality.
Mildew appears on outdoor cushions as a powdery gray, white, or black growth. While mildew discolors the patio furniture, it also emits an offensive, musty odor. Homeowners and their guests are naturally put off by the sight and smell of mildew; plus, it's unhealthy to be exposed long-term to mildew.
Similar to mold, mildew is nourished by organic materials. Natural materials, such as cotton, silk, and wool, can sustain mildew growth. Despite high-quality outdoor cushions being manufactured to withstand the weather, they, too, can become victims of mildew growth.
How to Remove Mildew from Outdoor Cushions
Removing mildew is a simple process, and homeowners have multiple cleaning options from which to choose. The best method will depend on what type of materials the outdoor cushions consist of. Regular cleaning and drying will keep the outdoor cushions clean, fresh, and attractive.
Avoid using bleach to clean the outdoor cushions since not all outdoor materials can withstand a bleach solution. Applying bleach to outdoor cushions has the potential to discolor the fabrics. Plus, the fumes emitted by bleach can be harmful to those using it. Following are eco-friendly ways to remove mildew.
Apply Borax – A Natural Cleaner
Borax is a homeowner's go-to solution for natural cleaning. The product, which is a mineral salt known as sodium borate, is effective in removing mildew from outdoor cushions; an additional benefit is that it requires minimum effort to produce maximum results.
Borax both removes mildew and disinfects. Mix one cup of Borax and a few drops of dish soap. Dip a hard-bristled brush into the solution. Using the brush, scrub the mildew stains along the cushion vigorously. Allow the solution to sit for five minutes and rinse with a garden hose.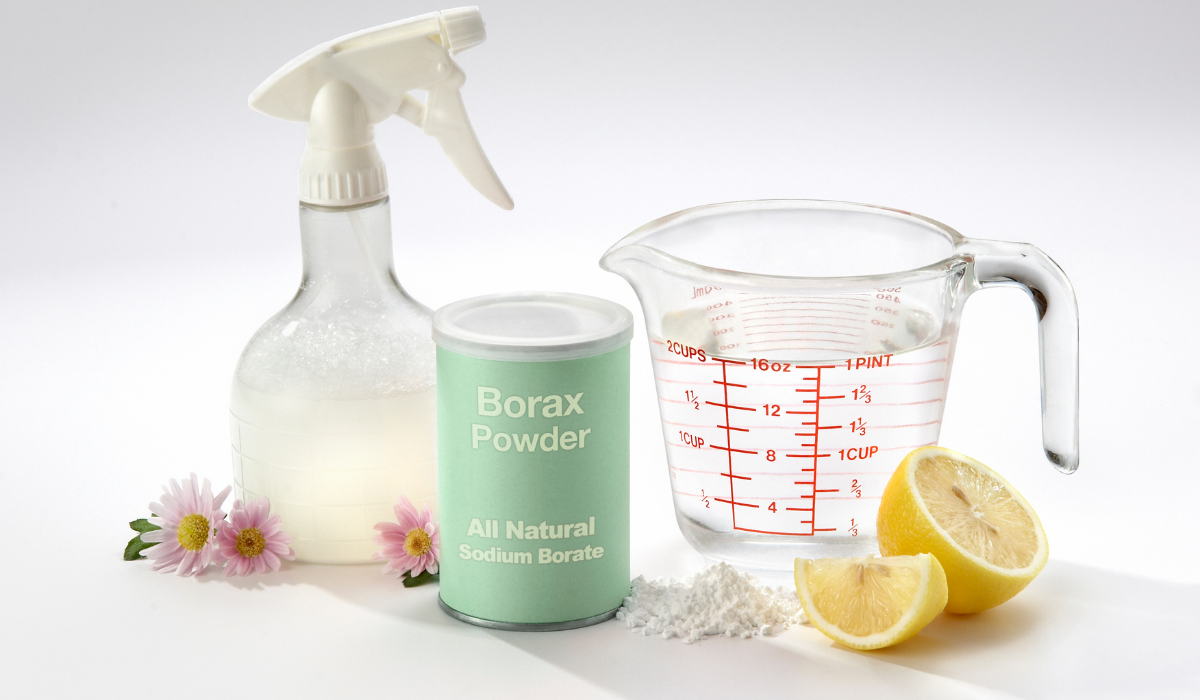 Use White Vinegar – A Non-Toxic Option
A household staple, white vinegar is an environmentally friendly way to clean outdoor cushions stained with mildew. White vinegar is also non-toxic. However, this method works only on cushions with light mildew growth. Severe mildew stains require removal via a pressure washer.
Removable outdoor cushion covers can be laundered in the washing machine along with one cup of distilled white vinegar. If the cushions are not removable, spray the white vinegar onto all sides of the cushions and allow it to sit for ten minutes.
Dissolve a tablespoon of dish soap in three cups of warm water. Scrub the mildew away using a sponge dipped into the soapy solution. Use a clean, damp cloth to rinse the cushions. Air dry the cushions. Spritz more white vinegar onto the dry cushions to prevent further mildew outbreaks.
Rent a Pressure Washer – A Powerful System
A pressure washer is an ideal method to eliminate tough mildew stains. Attach the pressure washer to an outside water source. Be careful to hold the pressure washer at least two feet away from the cushions and set the PSI to the lowest setting to protect the material.
First, soak the outdoor cushions in water. Upon pouring the cleaner into the pressure washer soap reservoir, use a horizontal, sweeping motion to cover the cushions in soap suds. Allow the soap to remain on the fabric for three minutes (do not allow the soap to dry).
Using a brush, scrub the mildew off the outdoor cushions. Rinse the cushions with water, being sure to remove all the soap residue. Wring out the cushions to remove the excess water and let the material fully air dry in a sunny spot.
Cleaning can be challenging when your skin is sensitive to chemicals. Read How to clean your house if you have contact dermatitis to find the best solution for cleaning your house.
What prevents mildew growth on outdoor cushions?
Cleaning mildew from outdoor cushions is relatively straightforward. But preventing mildew growth in the first place will save the homeowner the trouble of removing the mildew. Waterproof cushion covers, for instance, reduce the risk of mildew growth (although they won't completely prevent mildew).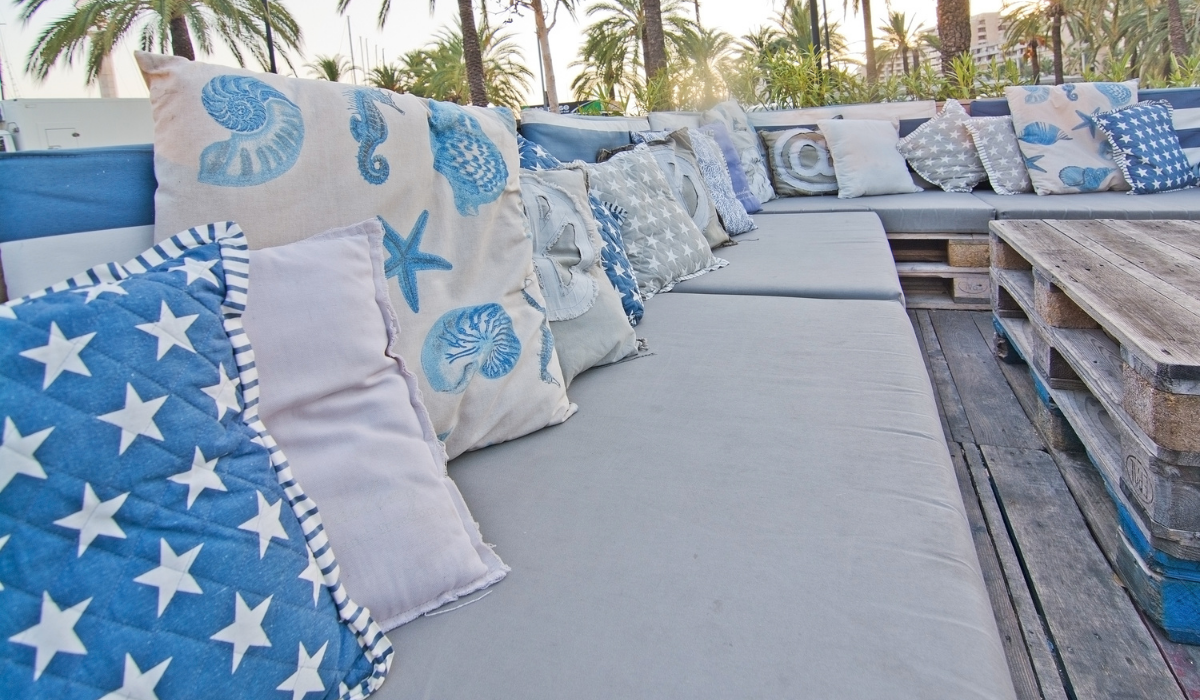 High humidity levels and rain in the forecast should prompt homeowners to bring the outdoor cushions inside. Maintaining dry and clean cushions serves to prevent mildew growth. In the event the cushions become wet, absorb the moisture with a towel and let them air dry.
When storing the cushions for the winter, ensure they are fully dry so that mildew has zero chances of developing. The storage space should have adequate ventilation, too. Upon taking the cushions out in the springtime, clean them using any of the abovementioned methods.
While spraying the outdoor cushions with white vinegar will help prevent mildew growth, this method may not work for more severe cases of mildew or mold. When you need professional help in eliminating a mold problem, trust mold remediation experts.
Teams of experienced mold cleanup technicians will arrive promptly to your home or business and inspect the affected areas. After an initial assessment, they prepare a mold remediation plan. The affected areas are contained to prevent cross-contamination to other parts of the building.
Skilled crews then utilize effective solutions to eliminate all traces of both hidden and visible mold growth. Professional techs will locate all mold growth, whether it grows under wet carpeting, in basements, behind walls, around HVAC units, or in attics with poor ventilation.