RestorationMaster
(609) 557-3331
In both commercial and residential settings, tile and grout are heavily dependent upon in locations that are subjected to tough environmental factors. In kitchens and bathrooms, moisture is a constant presence; in entryways, heavy foot traffic that drags in outdoor elements is a daily occurrence. All of this and more can result in your tile and grout growing discolored and damaged. This is why we recommend annual professional tile and grout cleaning provided by our experts here at RestorationMaster. We are happy to service home and business owners alike in the Ocean City, NJ, and Egg Harbor Township, NJ areas.
Tile discoloration occurs naturally over time as protective elements wear out; however, discoloration is only the beginning of potential problems. Grout lines also weaken to the point that tiles can become loose, and unwanted materials (such as dirt, other debris, and mold) work their way into these lines. This not only causes a room to lose its appeal, but it poses a safety hazard, as well.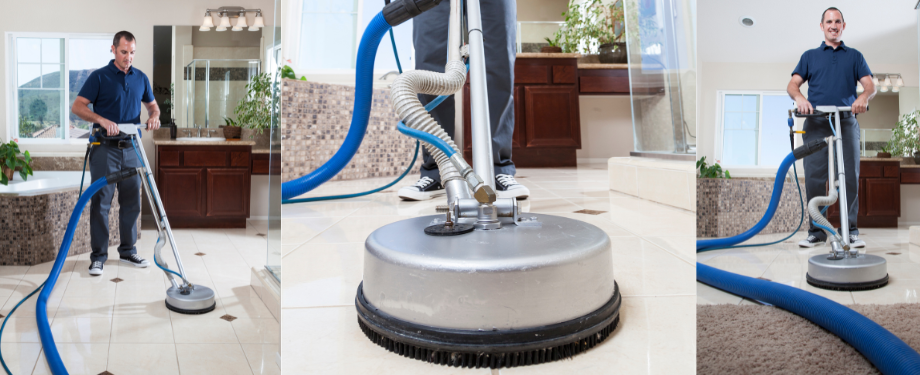 When Mold Growth Sets In the Grout Lines
Mold growth within grout lines is a major concern because of how well these lines can trap moisture when they are damaged. This may seem minor at first if it occurs in isolated areas, but mold is notorious for spreading swiftly, which is why you must contact professionals right away if you find it in your grout lines. Mold spores are released continuously, especially if the mold is cleaned improperly. This leads to further mold growth and potential health risks (such as allergic reactions, respiratory infections, and worse) for you and your loved ones.
RestorationMaster Tile and Grout Cleaning Services in Egg Harbor Township and Ocean City, NJ
When you do choose to take advantage of our industry-best tile and grout cleaning services here at RestorationMaster, you can expect the following:
Swift Response and Open Communication: We are available by phone 24 hours a day, and can get a specialized team of technicians to your property in short order. As we work, we will keep you updated about our plans and progress.
Initial Inspection: When we arrive, we will first inspect all affected areas to determine the proper courses of action.
Pre-Treatment: We begin our cleaning with a pre-treatment of spots and stains using our eco-friendly cleaning products.
Primary Cleaning: Our primary cleaning method utilizes professional-grade sanitation equipment, products, and procedures that will remove all dirt, debris, mold, etc. from your tile and grout lines.
Post-Cleaning: Additionally, we clean hard-to-reach baseboards and corners.
Drying and Sealing: We make sure that your tile is dry, and grout lines are re-sealed before we leave in order to protect them from future damage as much as possible.
Final Inspection: In order to ensure that your tile and grout have experienced the greatest cleaning possible, we perform a thorough final inspection.
As we stated before, it is generally recommended to have your tile and grout professionally cleaned at least once per year. While nothing beats a professional cleaning, you can remain proactive by regularly sweeping and mopping your tile and grout.
Contact Us for Professional Tile & Grout Cleaning in Ocean City, NJ, and Egg Harbor Township, NJ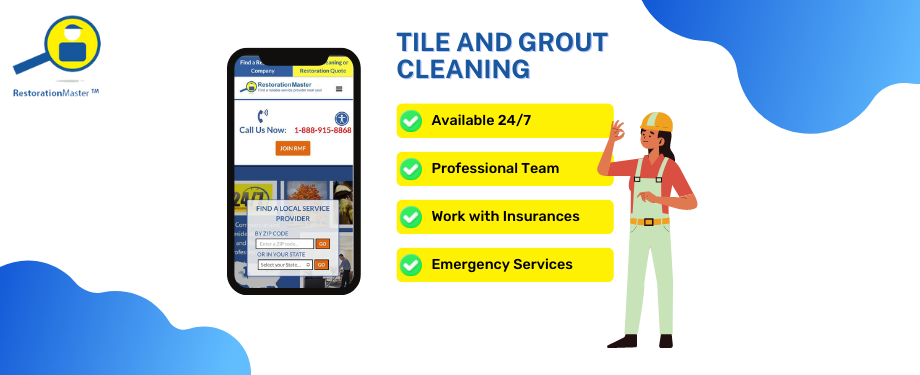 If you would like to take advantage of our tile and grout cleaning services here at RestorationMaster, please feel free to give us a call at (609) 557-3331. We are available 24 hours a day and can get a service team to your location in short order. We proudly service property owners in the Ocean City, NJ, and Egg Harbor Township, NJ areas.
---
Related Tile and Grout Cleaning Services