While mold usually develops in a small area, it has the ability to spread quickly. When this occurs, spores are released into the air, attaching to another organic surface. Without proper treatment, mold and mildew will continue to spread, causing structural damage to porous elements in your property.
However, ServiceMaster by Metzler responds immediately to provide mold remediation services in Mt. Prospect, IL. Our technicians use advanced products and equipment in order to eliminate mold at its source, preventing it from returning in the future.
Mold Removal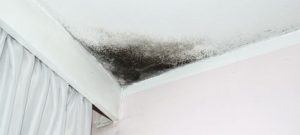 Because mold often grows in hidden areas, it can be difficult to find. Water damage, heavy rain, poor insulation, and high humidity can also cause mold growth in areas including basements, crawlspaces, and the attic. However, when you call ServiceMaster by Metzler in Mt. Prospect, IL, trained and certified professionals will first assess the severity of the damage. They will then determine which rooms need treatment with advanced testing, creating a mold remediation plan based on the assessment.
Restoring Mold Damage – Check Out this Video
For professional mold damage restoration in Mt. Prospect, IL and the surrounding area, contact ServiceMaster by Metzler at (847) 380-7888.
Discovering Mold – What to Do
If the building is located in Mt. Prospect, IL, call ServiceMaster by Metzler right away to remove the mold at its source and prevent it from spreading.
Wipe down any walls containing condensation as long as they do not contain mold.
Wear protective equipment, including eye wear, gloves, and a mask.
Limit the humidity levels in the property by running dehumidifiers and the A/C unit.
Check the HVAC system.
Increase air circulation throughout the property by turning on the fan or A/C unit.
Mold Restoration – What NOT to Do
Do not disturb any visible mold.
Do not try to clean any mold yourself as improper cleaning techniques can spread the damage and cause negative health effects.
Do not place a fan directly in front of the mold.
Do not paint or caulk over any moldy walls or floors.
You can expect the following procedures with our mold removal services:
Evaluation of the damage and air testing
Report of our extensive  evaluation to your insurance company
Containment of any mold growth to prevent it from expanding
Formation of a mold remediation plan based on our evaluation
Mold removal and repair or replacement of the affected surfaces
Post-inspection to ensure all areas are restored
Once mold gets in, it can be hard to contain as it spreads to affect other areas of the home, not to mention the negative health effects that are created. Even minor cases of mold growth can quickly become major problems.
If you suspect mold in your home or business in Mt. Prospect, IL, call ServiceMaster by Metzler at (847) 380-7888. We are available 24/7.
Related Mold Remediation Services
Professional Mold Removal in Chicago, IL
ServiceMaster Mold Remediation in Park Ridge, IL
Mold Remediation in Des Plaines, IL
Professional Mold Remediation in Prospect Heights, IL
ServiceMaster Mold Removal in Elk Grove Village, IL
---
Recent Reviews
---