A house fire is known to be one of the most traumatic and destructive forms of natural disasters. As there are a number of sources that threaten a home building, these include gas leaks, burning flames on a stove or candle, fireplaces, and more. However, ServiceMaster by Metzler has years of experience with fire damage restoration and smoke mitigation in the Mt. Prospect, IL area. With advanced products and equipment, we will arrive quickly and have the damage restored as soon as possible.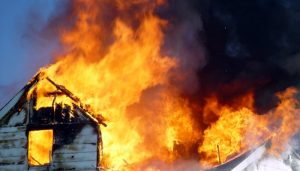 ServiceMaster of Metzler provides fire and smoke damage restoration services to both commercial and residential buildings. Our technicians have years of experience in effectively restoring damage from small apartments to large warehouses. We use the latest products and equipment to safely remove the smoke and soot residue that was left behind after the flames have been distinguished. In addition, our technicians also undergo classroom and on-the-job training to remain updated on the latest cleaning techniques of the industry. With our services, you can be sure that your property will provide a safe and healthy environment again.
Our state-of-the-art equipment and cleaning products help us complete the following with our fire damage restoration services:
Emergency cleaning
Content cleaning and pack-out
Cleaning of wall and ceilings
Deodorization
Fire Damage Cleanup – Check Out This Video
For professional fire damage restoration services in Mt. Prospect, IL, call ServiceMaster by Metzler at (847) 380-7888.
Smoke Mitigation
Smoke and corrosive byproducts from burnt synthetic materials can also cause serious damage to your property. Because smoke settles and spreads quickly, prompt attention from our trained professionals is required to limit its spread and prevent permanent tarnishing and etching to the affected surfaces and materials.  We can effectively remove the effects of smoke and corrosive byproducts from a range of common household surfaces using powerful chemical cleaners.
Fire Damage Repair – What to Do
If the property is located in Mt. Prospect, IL, call ServiceMaster by Metzler right away to prevent the smoke and soot damage from spreading.
Cover all air vents with at least two layers of damp cheesecloth.
Throw away any open food containers.
Change the HVAC filter.
If the temperature of the property is over 60 degrees, increase air circulation to remove all smoke odors.
Clean any of the following materials: Formica, chrome, aluminum, and porcelain.
Turn off the electricity and remove all items from the refrigerator and leave the door open.
Deliver any damaged clothing that is needed for immediate use to a restoration dry cleaner.
Fire Damage Repair – What to Avoid
Do not touch anything with your bare hands as the oil can further damage the materials.
Do not use any ceiling fixtures if the ceiling is wet.
Do not use any electrical appliances without receiving clearance from a fire damage restoration technician.
Do not try to restore any walls, floors, or furniture yourself. Any improper cleaning techniques can cause further damage to the building materials.
Smoke Odor Removal
After the restoration is complete however, the odors from the burnt chemicals and smoke can make a homecoming feel unwelcome. Household cleaners and sprays simply won't mask the strong smells from a house fire and won't be able to clean the affected items containing the odors.
However, ServiceMaster by Metzler has superior technology that allows us to deodorize the entire area, including the air space and affected materials. We also have the most efficient methods of deodorization, eliminating all odors at the source.
If you experience a fire in the Mt. Prospect, IL area, call (847) 380-7888 any time for emergency fire restoration and smoke mitigation services.
Related Fire Damage Cleanup Services
Fire Damage Cleanup in Elk Grove Village, IL
Smoke Damage Cleanup in Rosemont, IL
Smoke and Soot Damage Restoration in Des Plaines, IL
Fire Damage Repair in Prospect Heights, IL
Smoke Damage Restoration in Park Ridge, IL
---
Recent Reviews
---