When a disaster strikes your business, the building isn't the only asset that's affected. If the damage is enough to force you to close your doors, even for a few days, it can take a severe financial hit. It's crucial to react fast to damage to your business to keep it from spreading and making things worse. The sooner you contain the damage, the sooner you'll have costs under control.
NuEra Restoration and Remodeling understands that every minute counts, so we respond quickly to commercial restoration calls in Mt. Prospect, IL, no matter what kind of damage they have or how big the project is. We restore and repair damage from mold, water, fire, smoke, and other elements so your staff and customers can return to safe, sanitary conditions.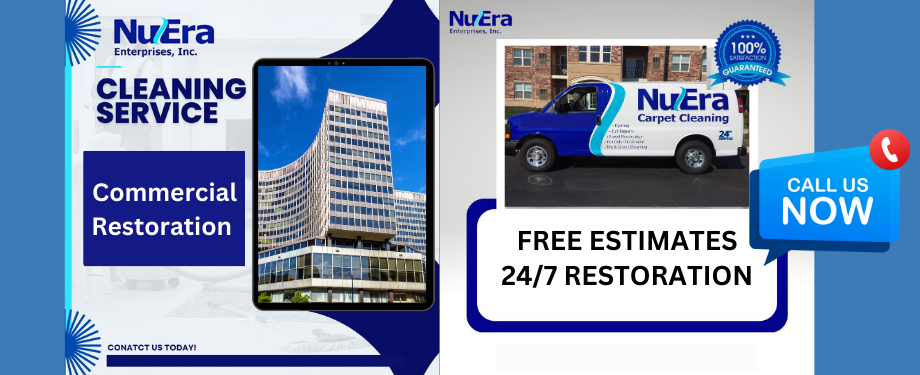 Commercial Restoration
The technicians at NuEra Restoration and Remodeling understand that every minute the business is closed because of a disaster is more money out the door. That's why we arrive quickly and work fast to keep the time your business is out of commission to a bare minimum. We work with advanced cleaning products and equipment in our job to allow you to get back to yours. No matter how big or small the project, call us right away to stop the spread of the damage and start the restoration process.
There's more than just a building and its contents to think about in the aftermath of a disaster. The health and safety of your employees, tenants, and clients depends on the prompt, thorough restoration of the building. Mold grows within 48 hours of a water leak, creating unsafe air quality, which can lead to employee turnover or a drop in business. Buildings that are unstable from a fire shouldn't be occupied, and nobody wants to shop in a store with a carpet that still smells from a flood. Prompt restoration from a commercial restoration company like NuEra Restoration and Remodeling prevents these issues from threatening business failure.
Contact the Trusted Professionals for Commercial Restoration in Mt. Prospect, IL
Any time your business in Mt. Prospect, IL needs quality disaster restoration services, call the skilled technicians at NuEra Restoration and Remodeling immediately. We will restore and rebuild structures from disasters of all sizes with minimum disruption to your company while ensuring safety for employees, clients, and tenants.
We're on call 24 hours a day, 7 days a week at (630) 656-9915 for emergency commercial restoration in the Mt. Prospect, IL area.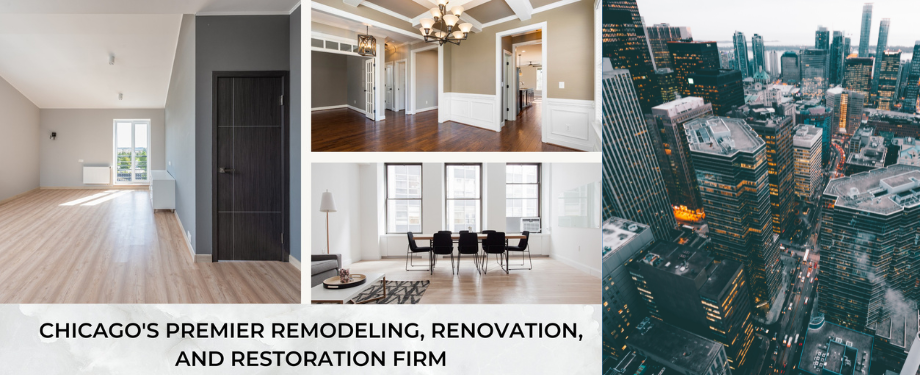 ---
Related Commercial Restoration Services
Commercial Disaster Restoration in Prospect Heights, IL
Commercial Restoration Company in Elk Grove Village, IL
Emergency Commercial Restoration Services in Des Plaines, IL
---
Recent Reviews
Review by Kiara Robinson
Rating

"Professionalism, Punctuality, Quality, Responsiveness, Value Clint and his team were AWESOME!!! He was very considerate of my time and space. I was very frustrated when he arrived & when he left I felt happy and relieved that my issue was resolved! He made sure to clean everything with non-toxic chemicals so that my kids would be safe, he explained everything he was doing and executed it perfectly. I had a leak in my ceiling and sewage water everywhere. He put in the time and hard work to disinfect, clean, and dry everything throughly. He was quick, efficient, and respectful! I would definitely recommend his services to anyone who has an issue in their space. Thank you Clint."
---
Review by Sara Ofenloch
Rating

"Our technician Alec came in and re-padded the carpet that had been torn up last week due to water damage. He was so friendly and talkative, and worked very quickly to get the job done! In and out within 30 minutes so that I could get on with my day. Would definitely recommend. Thanks Alec!"
---
Review by Saima I
Rating

"After our apartment flooded on Chirstmas Eve, we were worried about dry wall repairs and patches, and disgusted by the stench. NuEra handled our dry wall replacement and patching and our carpets. We didn't get a business card from the man who worked on our walls and ceilings, but he did so without his partner that day. We are so grateful! After the drywall repairs, our carpets were cleaned so thoroughly and efficiently. Alex treated the carpet and scrubbed it out well before applying the deodorizer and scrubbing that in. He even got out a bright yellow stain from the water that had leaked in. It's such a relief to no longer live in a stinky apartment! Alex and Nick were wonderful! Thank you so much!"
---
See All Reviews