(847) 983-7400
In a home or office, the carpeting and furniture make up a large part of the appearance of the space and when the carpet or upholstery becomes dirty or worn out, it can affect the look of the room.  The carpet fibers and upholstery fabric can trap debris such as dirt, dust, odors, and other microorganisms in the fabric that not only diminish its look, but also contribute to deterioration.  Regular vacuuming of your carpet and furniture helps to reduce this debris but cannot remove the most deeply embedded debris.  ServiceMaster DAK provides professional carpet and upholstery cleaning services to clean and restore furniture and carpeting in homes and businesses in Schaumburg, IL.  We use advanced cleaning methods and equipment to safely and effectively deep clean all types of carpeting and upholstery fabric.
Professional Carpet Cleaning – Schaumburg, IL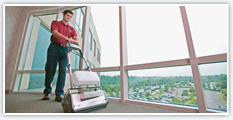 The carpet experiences the most use and abuse of any of your furnishings as daily foot traffic results in a consistent accumulation of dirt and debris in the fibers.  High traffic areas are especially susceptible to excessive wear and tear and failure to adequately maintain the carpet could lead to deterioration.  We start by treating all spots and stains with our cleaning products and then clean the entire carpet using the hot water extraction method.
Hot water extraction is done with truck-mounted cleaning equipment in which a solution of hot water and detergent is applied directly to the carpet through a cleaning wand and immediately extracted back out, removing embedded dirt and debris with it.  This solution is deposited into a holding tank on the truck through a hose.  After completing the cleaning process, we will groom the fibers to help it dry better and apply Scotchgard protection if requested.  The hot water extraction method is very effective for removing deeply embedded debris and it can also restore the original look of the carpet.
Upholstery Cleaning Services – Schaumburg, IL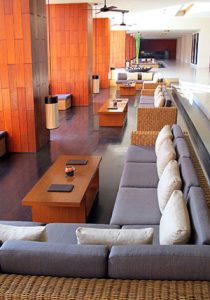 The upholstery fabric on the furniture in an office or commercial space experiences consistent direct contact that causes it to gather dirt and debris in the fabric.  The embedded dirt and debris can drastically affect the look of the furniture and solid debris can be abrasive against the upholstery fabric with direct contact which contributes to deterioration.  We use the hot water extraction method to fully clean and restore all types of upholstery fabric for furniture in homes and commercial settings.  This cleaning method is safe for all upholstery types and has a fast drying time so you can use your furniture again within one day of the cleaning.
If the carpeting or upholstery in your home or office in Schaumburg, IL appears dirty or worn out, make sure you contact ServiceMaster DAK for professional carpet and upholstery cleaning services.  We can effectively clean all types of carpeting and upholstery with our advanced cleaning methods which will revitalize its look and help give it a longer life.  You can call us 24 hours a day at (847) 983-7400 to learn more about these services or to schedule an appointment.
---
Recent Reviews
January 7, 2020
Very thorough clean up! The men were very professional and competent! They arrived on time for 5 days and were very pleasant and respectful of my home always wearing "booties" when entering. The room was left immaculate and debris removed in plastic bags day 1. The fans were checked daily until the room was dry. Very good service! Recommending Brian Brown and Gabriel who did a great job!
---