ServiceMaster by Metzler
Similar to water damage, mold has the ability to start small and grow quickly. It also poses the risk for negative health effects to you and others residing within the property. As it will release its spores into the air, they can travel through the air vents and become inhaled. When this occurs, symptoms can include coughing, itchy eyes, sneezing, and other allergic reactions. In addition, some types of mold, such as black mold, is more destructive and dangerous than others.
However, ServiceMaster by Metzler provides effective mold remediation services in Park Ridge, IL to remove all cases of mold at the source. Upon arrival, they will secure the affected area, preventing it from spreading any further. After it is completely removed, they will also secure any areas that are at risk from future growth.
Mold Damage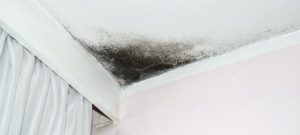 In order to grow, mold requires moisture and an organic food source. While the moisture is the main contributor for mold growth, it will feed off of the cellulose contained within wood and drywall as soon as it develops. Any hesitation in treatment will allow it to grow further, dispersing its spores to affect other areas.
Typically, it will choose those that are dark, humid and without much activity. Common places can include behind walls, crawlspaces, the basement, or that attic. When providing mold remediation services, ServiceMaster by Metzler in Park Ridge, IL ensures that all affected areas will be identified and restored completely. We can also restore any items containing mold.
Restoring Mold Damage – Check Out this Video:
For professional mold removal services in the Park Ridge, IL area, call ServiceMaster by Metzler at (847) 380-7888.
Mold Removal
Our technicians have years of experiencing in effectively removing mold from both residential and commercial properties in Park Ridge, IL. They are licensed, certified, and trained to secure all areas and preventing it from returning in the future. This is done through applying advanced cleaning products and equipment to completely disinfect and remove all mold spores from the affected area.
Our mold remediation services effectively cover the following:
Inspection of the affected area to determine the extent of the damage
Complete mold remediation
Flood restoration
Post inspection to ensure that all cases have been removed
Mold Remediation – What to Do
Call ServiceMaster by Metzler immediately to prevent the mold from spreading.
Wipe off any areas that are not moldy but contain condensation
Improve air circulation within the property by turning on the A/C system or dehumidifiers.
Always wear protective equipment, including a mask, gloves, and goggles when present around the mold.
Mold Remediation – What NOT to Do
Do not disturb any visible mold.
Do not try to clean any of the mold yourself; any improper cleaning techniques will cause it to retreat further within the affected surfaces.
Do not place a fan directly in front of the mold.
Do not paint or caulk over moldy surfaces.
If you have noticed mold within your home or experience any severe allergies, be sure to contact professional mold damage restoration services right away.
ServiceMaster by Metzler is available 24/7 to provide effective mold removal services (847) 380-7888 in Park Ridge, IL and the surrounding areas.
---
Related Mold Remediation Services
Mold Removal in Des Plaines, IL
Mold Remediation in Rosemont, IL
Mold Removal Company – Chicago, IL
Mold Remediation Company – Elk Grove Village, IL
Mold Damage Repair in Prospect Heights, IL
---
Recent Reviews
---