The excitement of a completed construction or renovation project can quickly be replaced with frustration when dirt, dust, and other debris are left behind from building materials or construction crews. At ServiceMaster by Mason, we offer post construction cleaning services to address these situations and create a clean and environment that's move-in ready.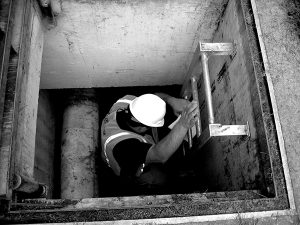 We provide complete cleaning and sanitization of the newly constructed areas to ensure greater levels of safety and a clean appearance. We offer these services to property owners in residential or commercial settings in Manchester, CT and the surrounding areas.
Construction Hazards Left Behind
While construction crews clean up their materials, some things inevitably get left behind, like dirt, dust, nails, screws, and other debris. These elements can pose significant risks to anybody that uses the building in the future. At ServiceMaster by Mason, we remove all of these hazards in order to provide a safe, secure, and sanitary environment.
Post Construction Cleaning Manchester, CT
We offer our post construction cleaning services to property owners in residential and commercial settings. We are uniquely capable of assisting entities of any size, large or small. Our typical clients include owners of:
Commercial buildings
Homes
Universities or schools
Daycares
Healthcare facilities
Office buildings
Manufacturing buildings
Retail stores
Corner stores
Construction Cleaning Process
At ServiceMaster by Mason, we offer the services of our highly trained and experienced technicians. We are qualified to assist you in a number of disaster restoration and cleaning scenarios and leverage this expertise to provide effective post construction cleaning services. We utilize state-of-the-art equipment, products, and techniques to remove all dust, dirt, and debris from the premises so that you can safely move back in. Additionally, we work with your contractors and technicians to guarantee a seamless cleanup process.
Our services are highly customizable and can be easily adapted to fit your requirements. Through our post construction cleaning services, we can provide the following:
Professional carpet cleaning
The sanitization of bathrooms and kitchens
The use of air diffusers and HEPA vacuums to eliminate fine particles and dirt
Complete cleanings of lights, walls, windows, cabinets, and fixtures
Fabric panel cleaning and leather care
Pressure washing
Upholstery cleaning
Hard surface floor cleaning
The cleaning of production equipment, conveyer belts, and conveyer systems
Dorm room cleaning
The sanitization of gym mats, computers, classrooms, and other school equipment
Our primary objective is to leave your newly constructed site in a safe and sanitary condition. To guarantee this, we use procedures that meet the requirements set by OSHA and the USDA. We can also work with your construction crews to streamline the process.
Free Estimate
To leverage our post construction cleanup services, simply contact our ServiceMaster by Mason representatives at (860) 455-4969. We are happy to help property owners of all kinds in Manchester, CT.
---
Related Post Construction Cleanup Services:
Post Construction Cleanup Hampton, CT
Post Construction  Cleanup Services Waterford, CT
Post Construction Cleanup Contractors Providence, RI
Post Construction Cleanup Services Westerly, RI
Post Construction Cleaning Company Warwick, RI
More Reviews