ServiceMaster by Mason
It can be difficult to have your home or office space deeply cleaned when it is occupied with big, heavy furniture, little ones, pets, tenants or employees.  Ideally, it would be better to thoroughly clean the space when it is completely empty, such as prior to moving in or after moving out.  If you rent, having the space deeply cleaned can help ensure that you receive your security deposit back.  If you are planning to move into a new home or office, or have a new tenant, having the area professionally cleaned will ensure that any dirt or residue left behind by movers or your day-to-day activities is removed.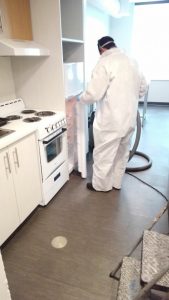 ServiceMaster by Mason provides professional move in/move out cleaning services to homes and businesses in Manchester, CT and the surrounding towns in Hartford, Tolland and Middlesex Counties.  We use powerful cleaning products and state-of-the-art equipment and methods to ensure the space is thoroughly cleaned and sanitized from floor to ceiling, windows to walls.  We will focus on providing you with top quality customer service, and a healthy living or work space, while you focus on moving.
Move Out Cleaning in Manchester, CT
In a room that is inhabited by bulky furniture, families, pets and employees can cause dirt, dust, hair and pet dander, pollen and mold spores, and residue can accumulate over time, especially in commonly overlooked and hard to reach spaces.  Our professional technicians are trained to address all areas of concern in each room, including the often overlooked areas that might not be part of your regular cleaning tasks.  This includes appliances, walls, floors, windows, light fixtures, pantries, and plumbing fixtures.  Those who rent can feel assured they will receive their security deposit back, which is commonly more than the cost of the cleaning service. And properties will be sanitized and prepared for new tenants, families, and employees.
Our professional move out cleaning services can include:
Living Rooms / Bedrooms / Offices
Washing walls, interior windows and window blinds, ceilings and baseboards
Cleaning all rooms, including ceiling fans, closets, and light fixtures
Deep cleaning carpets and upholstery
Hard-surface floor and hardwood floor cleaning
Kitchen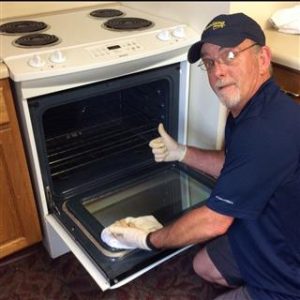 Cleaning and sanitizing countertops, backsplashes, and tile & grout
Deep cleaning and sanitizing the floors
Cleaning the refrigerator inside and out
Cleaning all pantries, drawers, and cabinets
Cleaning and sanitizing the oven, cooktop, and other appliances
Bathroom
Polishing mirrors
Cleaning the inside and outside of the medicine cabinets and vanities
Deodorization to remove any odors
Cleaning and sanitizing tubs, showers, toilets, and sinks
Scrubbing tile and grout surfaces
Contact Us
Regardless of whether you are moving into a new space or leaving your current space, or have a new tenant, ServiceMaster by Mason is here to help provide a clean and fresh area to move into, or to help you receive your security deposit back.
Contact us at (860) 455-4969 for our professional tenant turnover cleaning services in Manchester, CT.
---
Related Services:
Move Out Cleaning Providence, RI
Move Out Cleaning Warwick, RI
Move Out Cleaning Waterford, CT