ServiceMaster by Mason
Moving out of your home or office can be a stressful and very busy time.  Between packing, unpacking, and planning, it may be very difficult to dedicate time towards thoroughly cleaning the space you're leaving or moving into.
If you are moving out of your current home or business, hiring a professional cleaning service can help ensure that you receive your security deposit back, and will impress prospective buyers.  If you are moving into a new space, having the area deep cleaned will remove any dirt or residue left behind by day-to-day activities or movers and ensure that you are moving into a fresh, clean, and sanitized living space.
ServiceMaster by Mason provides move in/move out cleaning services for homes and businesses in Warwick, RI and the surrounding areas.  Our professional cleaning technicians will tackle all areas of the space from top-to-bottom and wall-to-wall.

Move Out Cleaning in Warwick, RI
A home or office that has been occupied by big, bulky furniture, and little ones and pets, can experience dust and dirt build up over time in hard to reach and often overlooked areas.  Our technicians are trained to address every nook and cranny of the home or office space including light fixtures, appliances, plumbing fixtures, walls, windows and window blinds, and floors.
We use commercial-grade and high-quality cleaning products to completely remove dirt, dust, debris, pollen and mold spores, odors, and residue.  If you are a renter, you can feel more confident about receiving your security deposit back, which is often more than the cleaning service costs. And you and your family will have a sanitized and clean space to enjoy in your new home.
Our professional move out cleaning services can include:
Living Rooms / Bedrooms / Offices
Hard-surface floor cleaning
Washing walls, ceilings, interior windows and baseboards
Deep-cleaning carpets and upholstery
Cleaning all rooms from top-to-bottom and all items, including light fixtures, ceiling fans, and closet spaces
Kitchen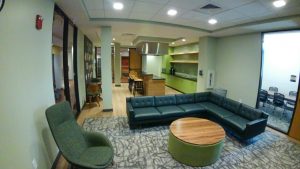 Cleaning the inside and outside of the refrigerator
Cleaning all pantries, cabinets, and drawers
Cleaning and sanitizing countertops
Cleaning and sanitizing the oven, cooktop, and other appliances
Thoroughly cleaning floors and tile & grout
Bathroom
Scrubbing tile and grout surfaces
Deodorization to remove any lingering odors
Polishing mirrors
Cleaning and sanitizing showers, sinks, toilets, and tubs
Cleaning the inside and outside of vanities and medicine cabinets
Contact Us
Whether you are preparing a property for a new tenant, moving out of your current home or business space, or moving into a new one, ServiceMaster by Mason can help deeply and thoroughly clean the space to prepare it for your move in Warwick, RI.
Contact us today at (401) 622-4156 for our move in/move out cleaning services.
---
Related Services:
Move In Cleaning Providence, RI
Move In Cleaning Waterford, CT
Move In Cleaning Manchester, CT