Water Damage Related Info
When your home or business is close to the ocean, the threat of flooding is a constant worry. But because this natural disaster will cause damages instantaneously, it is crucial to seek help as soon as possible. The damages will spread quickly; therefore, when left untreated for too long, it will spread to other areas, finally resulting in significant structural damage and repairs.
This is why it is essential to call ServiceMaster by Mason for water damage restoration services in Warwick, RI as soon as possible. Our skilled technicians will assess the damage and begin the cleanup process immediately to ensure your home or business will avoid facing additional damages in the future. With that, our specialized equipment guarantees the extraction of all excess water and moisture within your home or building. This will eliminate the risk of additional water damage and mold growth, allowing you the peace of mind you deserve.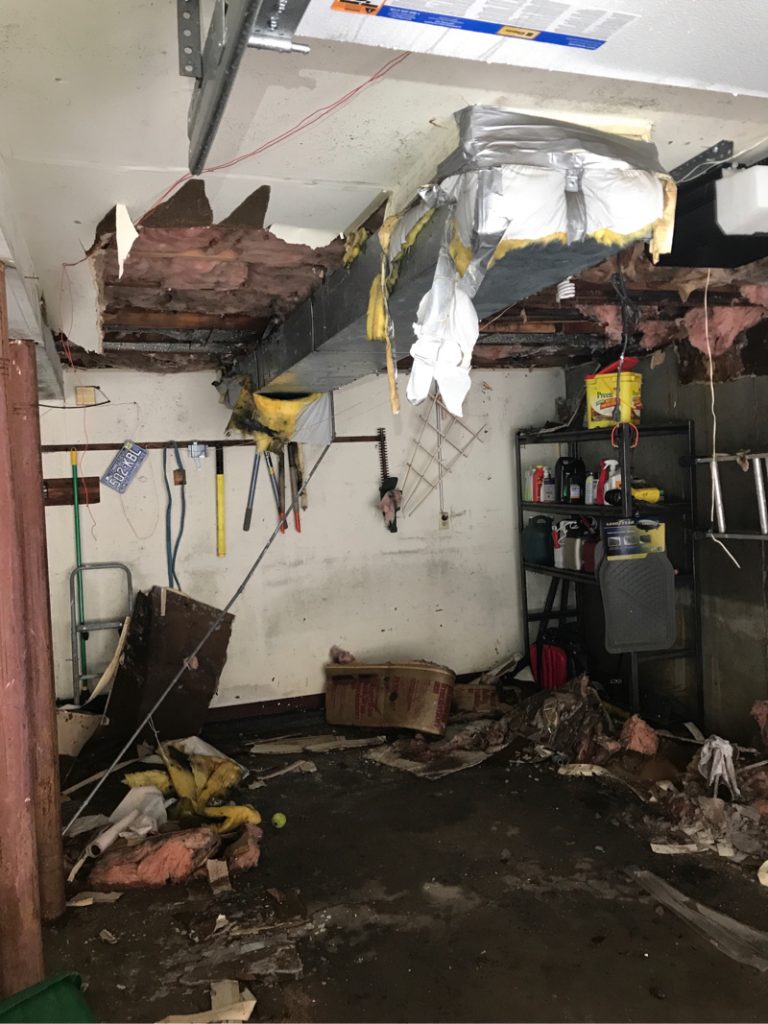 Our water damage restoration services include:
Elimination of water and moisture
Drying and dehumidification
Restoration of structural materials and personal belongings
Disinfection of damaged areas
Document drying
Restoration of electronics
Demolition
Water Restoration Warwick, RI
For professional water damage restoration in Warwick, RI, call ServiceMaster by Mason at (401) 622-4156.
Burst Pipes and Sprinkler Heads
Many property owners living in the Rhode Island and Connecticut areas may not be aware of frozen and burst pipes and sprinkler heads until they happen. But when they do, they can create the biggest mess that can quickly destroy porous materials, such as wood flooring and drywall.
But ServiceMaster by Mason has technicians with years of experience in restoring homes and buildings from these crises. From removing the source to drying the affected materials, they will handle all aspects of the restoration project. We will also work with a plumber, if needed, to work around the pipes while they are being repaired.
Water Damage Restoration
Our water damage technicians undergo frequent training as they are knowledgeable in assessing the full extent of water damage, from seepage to leaks. They have experience in the following fields: water damage mitigation, dehumidification systems for restoration, mold and mildew growth and elimination, corrosion control, sewage contamination cleanup, and reinstallation.

Water Mitigation – What to Do
Remain calm so you can think clearly to get your home restored as quickly as possible.
Call ServiceMaster by Mason right away to start the restoration process right away.
Turn off the main water line to prevent additional flooding.
Turn off the electricity in any room with standing water as it may have affected the appliances and circuits.
Place a piece of aluminum foil between all furniture legs and the floor to prevent direct contact with the water.
Prop up any cushions or pillows on the furniture to allow them to dry out properly and prevent permanent stains.
Lift up any curtains that may be submerged in the water.
Tack up any furniture skirts, such as on bedding, couches, and tables.
Take out any printed materials, clothes, or potted plants whose dyes/ink may bleed onto the wet carpet.
Water Damage Restoration – What to Avoid
Do not enter any room with standing water while the electricity is on.
Do not enter any room with severe structural or electrical damage.
Do not use newspaper or any paper with ink to place between the furniture and floor. The ink will stain the wet carpet.
Avoid extracting any water with a vacuum cleaner.
Do not use any electrical appliance until cleared by a water damage repair technician.
Avoid all contact with visible mold. Without using the proper protection, it may disperse its spores, not only spreading the damage but causing severe illness.
The water damage restoraiton process includes the following:
Assessment of the amount of moisture or excess water in your home or building
Removal of excess water or moisture using extraction equipment and dehumidifiers
Corrosion control and sewage contamination cleanup if necessary
It is almost impossible to prevent a home from incurring flood damage, but when you find yourself in hot water, allow ServiceMaster by Mason to not only restore but protect your home or business from additional damages.
Available 24/7
With 24/7 water restoration and flood cleaning services in Warwick, RI and the surrounding areas, ServiceMaster by Mason is available at (401) 622-4156 to handle all water and flood damage emergencies.
---
Related Water Damage Restoration Services
Water Damage Restoration Providence, RI
Water Damage Mitigation Company Westerly, RI
Hampton, CT Water Damage Repair Services
Water Damage Cleanup Services Waterford, CT
Flood Cleanup Manchester, CT
Water Damage Cleanup Norwich, CT
March 12, 2021
David Lucchesi
Charlestown, RI
December 10, 2020
Corrine Brzys-Mihlek and John Brzys
Somers, CT
We were so relieved to have actual professionals taking care of our mold find, especially after we inquired about a couple "treatment plans" from other companies. Ryan came in with his gear and showed us the real deal the others missed (like, 98% of the mold). He took air samples to send out. He had a logical plan forward that we felt absolutely positive about. This team made the others look like clowns and charlatans. We were thoroughly informed of what was being done and why, and I actually felt safe in my own home. There were many layers of inspection and testing, yet it was all done quickly. I'd recommend anyone with a mold problem to seek this team immediately. You'll be wasting your time and money with anyone else!
More Reviews