Restoration is already a tough process, but the odors left behind are an unwelcome reminder of the loss you have already suffered. Smells from mold growth, smoke, water damage, and biohazardous materials can be difficult to get rid of; however, ServiceMaster by Mason is trained to provide effective odor removal services in Warwick, RI.
While you are waiting throughout the process, we perform not only the cleanup and restoration, but also deodorization to make sure your homecoming is as pleasant as our restoration process.
Deodorization Warwick, RI
The technicians of ServiceMaster by Mason will expertly handle the removal of any type of odor with advanced deodorization technology, including ozone technology, hydroxyl technology, thermal fogging, and Nano carbon technology.  When it comes to odors, we knows that you have to be ready for any environment. This is why we have superior technology to eliminate odors from any situation.
Smoke, water damages, and mold can all leave nasty stains in addition to foul odors. It will also require more than air freshener to eliminate odors caused by damaged and dirty surfaces. That's why we use the most modern procedures to deodorize all areas without causing damage to your surfaces.
Our odor removal services include the following:
Pet odor
Dead animal odor
Undetected death odors
Nicotine and marijuana smoke
Sewage odor
Nuisance animal odors such as skunks, bats, & rodents
Our deodorization services consist of several steps to effectively remove the odor in order to prevent it from returning after the service.  These steps include: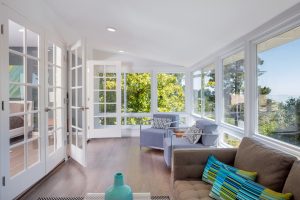 Neutralization of the odor and its source
Deodorization of furnishings and structural elements
Deodorization of the air space
Air washing
Sealing of porous surfaces
Thorough documentation of our work
CL02 Treatment
Part of what makes our odor removal services the best is that our office is one of only a few hundred in the country and the only in Rhode Island and Eastern Connecticut area to offer the CL02 Treatment. This inexpensive but incredibly effective odor control system can be used for residential and commercial properties, eliminating sewage-based smells, fire and smoke odors, odors from cigarettes, cigar and marijuana and mold.
The CL02 Treatment has proven to be so effective because of the product's miniscule size. At just 0.124 nanometers, just one molecule is 80 times smaller than a tobacco smoke molecule and 80,000 times smaller than a mold spore! This allows the product to penetrate deeply within indoor materials and eliminate odor-causing bacteria, viruses, toxins and allergens, without causing stains!
Contact Us
The professionals at ServiceMaster by Mason can effectively remove odors from your home or building in Warwick, RI as well as treat the source of the odor to avoid recurrence. When you smell something amiss, contacting us will ensure the identification of the problem and its elimination. Odors can be hard to place and can even be caused by issues you may not have known about.
We are available 24/7/365 at (401) 622-4156 in Warwick, RI and its surrounding communities for all professional deodorization services.
---
Related Odor Removal Services:
Odor Removal Westerly, RI
Deodorization Services Providence, RI
Smoke Deodorization Waterford, CT
Smoke Odor Removal Manchester, CT
Odor Removal Norwich, CT
Deodorization Company Hampton, CT
March 12, 2021
David Lucchesi
Charlestown, RI
December 10, 2020
Corrine Brzys-Mihlek and John Brzys
Somers, CT
We were so relieved to have actual professionals taking care of our mold find, especially after we inquired about a couple "treatment plans" from other companies. Ryan came in with his gear and showed us the real deal the others missed (like, 98% of the mold). He took air samples to send out. He had a logical plan forward that we felt absolutely positive about. This team made the others look like clowns and charlatans. We were thoroughly informed of what was being done and why, and I actually felt safe in my own home. There were many layers of inspection and testing, yet it was all done quickly. I'd recommend anyone with a mold problem to seek this team immediately. You'll be wasting your time and money with anyone else!
More Reviews