(401) 622-4156
The carpeting within a home or building can say a lot about the overall appearance of the room. For example, a dirty, worn-out carpet can make the room look deteriorated and outdated while a clean one can leave a great first impression for guests and customers. Because it is the largest furnishing on the property, its condition will have the biggest effects on the overall aesthetics. But if the carpeting is looking faded, frayed, discolored, or stained it's time to consider a professional cleaning.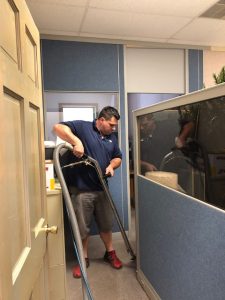 ServiceMaster by Mason provides effective carpet cleaning services in the Warwick, RI area. Using commercial-grade cleaning products and equipment, our technicians can restore a like-new look to your carpeting and even extend its lifespan.
Drawbacks of a Dirty Carpet
Just like there are many advantages with a clean, like-new carpet, there are various drawbacks to one that is deteriorated and worn-down. If you are looking to sell the house, a potential home buyer may be deterred from making the sale or offer a lower price due to its appearance. For commercial buildings, potential clients may get the wrong impression of your business because the office or working space look dirty.
But ServiceMaster by Mason's technicians are licensed and experienced to use commercial-grade products and equipment to restore a like-new appearance to the carpet fibers. Using a specialized technique called the hot water extraction method, this technique consists of applying a mixture of sanitizing solution and warm water through a cleaning wand into the carpet fibers. The mixture then loosens the embedded debris and is extracted back into a holding tank. The process is repeated throughout the rest of the carpet, leaving it in an improved, clean condition.
Carpet Cleaning Warwick, RI
While not everyone may notice it at first, carpets used in homes are much different than those in buildings. In residential settings, the fibers are long and soft because they aren't faced with as much foot traffic as their counterparts. But they are also perfect for hiding embedded debris that can accelerate the deterioration process if not removed on a regular basis. Pet hair, dander, and stains can also cause additional damage to the fibers, causing them to fade and become deteriorated.
But our services can remove most stains and debris after using the hot water extraction method. With these services, you shouldn't have to worry about any pet odors lingering within the fibers either.
Commercial Carpet Cleaning
For carpeting in commercial settings, cleaning them can seem much easier because of their short fibers. But it also receives significantly higher foot traffic, especially when shoes track in additional dirt and debris. It is also prone to more stains in certain areas, such as from coffee, soda, and other food items.
But ServiceMaster by Mason always conducts an initial inspection of the area to determine which areas will need the most attention. They will then proceed with the deep cleaning process, removing all debris from the fibers.

Our carpet cleaning services cover all of the following steps:
Initial inspection to identify areas that need the most attention.
Pre-vacuuming to loosen debris while extracting as much soil as possible.
Deep cleaning using the hot water extraction technique.
Final inspection to guarantee your approval.
If you're carpeting is becoming deteriorated in certain areas or there are a number of stains, you don't have to replace it. But regular vacuuming won't solve the problem. Only a professional deep cleaning will be able improve its overall look and even extend its lifespan. Give us a call for free quote and competitive pricing or for more information on what we can do to help you!
Get a Free Estimate
ServiceMaster by Mason provides professional carpet cleaning services in the Warwick, RI area and throughout central and southern Rhode Island. We are available at (401) 622-4156 to provide a free estimate or to schedule an appointment.
---
Related Carpet Cleaning Services
Carpet Cleaning Services Westerly, RI
Professional Carpet Cleaning Providence, RI
Experienced Carpet Cleaning Company Hampton, CT
Licensed Carpet Cleaning Services Waterford, CT
Carpet Cleaning Company Warwick, RI
Carpet Cleaning Professionals Manchester, CT
March 12, 2021
David Lucchesi
Charlestown, RI
December 10, 2020
Corrine Brzys-Mihlek and John Brzys
Somers, CT
We were so relieved to have actual professionals taking care of our mold find, especially after we inquired about a couple "treatment plans" from other companies. Ryan came in with his gear and showed us the real deal the others missed (like, 98% of the mold). He took air samples to send out. He had a logical plan forward that we felt absolutely positive about. This team made the others look like clowns and charlatans. We were thoroughly informed of what was being done and why, and I actually felt safe in my own home. There were many layers of inspection and testing, yet it was all done quickly. I'd recommend anyone with a mold problem to seek this team immediately. You'll be wasting your time and money with anyone else!