You never know when you will have to deal with biohazard materials but it is best to keep your distance because these materials can pose a serious threat to your health.  Sewage backups, oil spills, chemical spills, and bodily fluids such as blood are the most commonly encountered biohazard materials and they each consist of dangerous toxins that spread illness and infection.
Both proper training and cleaning equipment are essential to cleaning up biohazard materials safely. ServiceMaster by Mason provides biohazard cleaning services to clean up all types of biohazard materials in Warwick, RI.  Our professionals can thoroughly clean and disinfect the affected area while taking proper precautions to prevent adverse health effects.
Biohazard Cleanup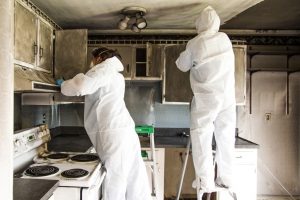 Certain biohazard materials such as sewage, chemicals, oil, and bodily fluids can end up in your home unexpectedly from a spill or accident.  If you encounter any of these materials on your property, make sure you avoid contact and call our professionals right away.  Sewage water may contain bacteria and other harmful microorganisms and bodily fluids like blood are potentially infectious materials.
The technicians of ServiceMaster by Mason are highly trained and equipped to remove all biohazard materials while taking the right steps to greatly reduce the risk of illness or infection.  Our powerful cleaning products will effectively remove all biohazard materials while thoroughly sanitizing the affected area to ensure it is safe to enter once again.
The following situations require biohazard cleanup:
Sewage back-up and spills
Oil spills
Crime scenes
Natural deaths
Homicides/Suicides
Trauma accidents
Vehicle trauma cleanup
Hoarding cleanup
Industrial accidents
Viral/bacterial cleanings
Trauma and Crime Scene Cleaning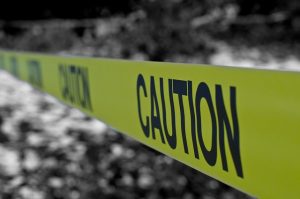 When facing the loss of a loved one, especially if they have been involved in an accident or violent crime, it can be overwhelming to think about anything else involved in the process. While emergency services do their best to recover all evidence from crime and trauma scenes, unfortunately they are not responsible for properly disposing of the biohazard materials. This can add additional stress to the already traumatic situation.
However, the technicians at ServiceMaster by Mason have the proper equipment and products guaranteed to restore the scene of an accident or violent crime containing biohazard materials. This way we can ensure that all possible precautions and safety measures are taken to protect you and others involved.
What to Do When Finding Biohazardous Scene
You can never predict when a situation involving biohazard materials will occur; in addition, proper and timely cleanup is crucial to avoid additional complications.  At ServiceMaster by Mason, our technicians are trained to handle all situations involving biohazard materials in all types of environments.
Some biohazard materials contain very dangerous bacteria or pathogens and you may become exposed to them if you try to clean up these materials yourself.  Therefore, it is essential to contact us for biohazard cleanup.
Available 24/7
For 24/7 professional biohazard cleanup or trauma scene cleaning services in Warwick, RI, and the surrounding areas, call ServiceMaster by Mason at (401) 622-4156.
Related Services:
Biohazard and Trauma Cleanup in Manchester, CT
Biohazard Cleaning Services in Westerly, RI
Biohazard, Trauma, and Crime Scene Cleanup in Providence, RI
Trauma Cleanup in Waterford, CT
Trauma and Crime Scene Cleaning in Hampton, CT
---
Recent Reviews
Review by

Deborah & Richard, Warwick RI
for
Disaster Restoration
Rating

Work was done in a courteous, professional manner. Representatives were very knowledgeable. They were very prompt and accomodating in consideration of our time.
---
Review by

Kelley, Groton CT
for
Disaster Restoration
Rating

Efficient, professional, friendly, great to work with. SO QUICK TO RESPOND in a desperate situation…great job.
---
Review by

Rudolf, Mansfield Center CT
for
Disaster Restoration
Rating

Efficiency, speed, courtesy. Excellent crew.
---
More Reviews