(860) 455-4969
It is possible to encounter biohazard materials in different situations and regardless of what type of material you encounter, you must avoid contact for your own safety.  These include sewage, chemicals, oil, blood, and other bodily fluids often contain viruses, bacteria, and other dangerous pathogens that can trigger serious illness or infection.  It is important to call a professional to clean up these materials because improper cleaning will only increase the risk of these negative health effects.
ServiceMaster by Mason provides biohazard and trauma cleaning services in Waterford, CT to remove these materials and effectively clean and disinfect the scene.  You can trust our professionals to follow the proper protocol to avoid potential health issues.
Biohazard Cleanup Waterford, CT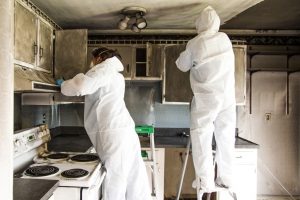 Our technicians at ServiceMaster by Mason undergo frequent training and use the latest techniques for the cleanup of biohazard materials. This way, all contaminants including sewage, chemicals, oil, and blood and other bodily fluids will be safely removed from the affected area.
Because these materials may harbor dangerous toxins that cause sickness, they must be immediately handled by a trained professional.
Our cleaning services include the following steps:
Decontamination: The scene is completely sanitized and decontaminated after the biohazard materials are removed.
Odor Removal: Foul odors are removed using powerful deodorizers.
Safe Disposal: All materials are safely removed and transported to a licensed facility for proper disposal.
Continuous Monitoring: Quality control and strong communication is frequently used throughout the process to finish the job quickly and efficiently.
Insurance Assistant: We coordinate all claims with your insurance company.
Family Assistance and Support: We help families who are having difficulty with the situation find counseling professionals who can offer support.
Certified Technicians: Each of our technicians have specialized certification to provide biohazard cleaning services in compliance with local and state government regulations.
Our services cover the following:
Sewage backup and spills
Oil spills
Crime scenes
Natural deaths
Homicides/Suicides
Trauma accidents
Vehicle trauma cleanup
Industrial accidents
Viral/bacterial cleanings
Crime Scene Cleaning Waterford, CT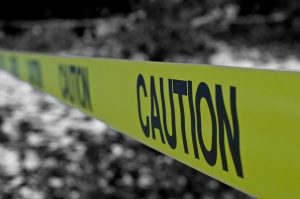 Unfortunately, there are times when a death or serious injury may occur as a result of an accident or a crime. However, if you encounter such a scene, it is crucial to take the right actions. As these scenes often contain dangerous materials such as blood and bodily fluids, the cleaning must be done in cooperation with law enforcement to avoid compromising the investigation.
ServiceMaster by Mason provides effective trauma scene cleaning services in Waterford, CT to effectively (and legally) remove biohazard materials from accidents or crime scenes. We will not only sanitize the affected area, but work with law enforcement to avoid disposing of important evidence.
Emergency Cleanup
If you encounter biohazard materials in any scenario, call our professionals immediately to make sure these materials are removed safely and effectively.  The technicians of ServiceMaster by Mason are fully prepared to clean up biohazard materials using powerful cleaning products and disinfectants to ensure that the area is safe again to use.  You should never try cleaning up any biohazard materials yourself because this could have serious consequences for your health.
Immediate Response
For 24/7 professional biohazard and trauma scene cleaning services in Waterford, CT and the surrounding areas, call ServiceMaster by Mason at (860) 455-4969.
---
Related Biohazard Cleanup Services:
Biohazard Cleanup Westerly, RI
Biohazard and Trauma Cleanup Warwick, RI
Trauma Scene Cleanup Providence, RI
Trauma and Crime Scene Cleanup Manchester, CT
Biohazard, Trauma, and Crime Scene Cleanup Hampton, CT
Biohazard and Trauma Cleanup Norwich, CT
March 12, 2021
David Lucchesi
Charlestown, RI
December 10, 2020
Corrine Brzys-Mihlek and John Brzys
Somers, CT
We were so relieved to have actual professionals taking care of our mold find, especially after we inquired about a couple "treatment plans" from other companies. Ryan came in with his gear and showed us the real deal the others missed (like, 98% of the mold). He took air samples to send out. He had a logical plan forward that we felt absolutely positive about. This team made the others look like clowns and charlatans. We were thoroughly informed of what was being done and why, and I actually felt safe in my own home. There were many layers of inspection and testing, yet it was all done quickly. I'd recommend anyone with a mold problem to seek this team immediately. You'll be wasting your time and money with anyone else!