(860) 455-4969
Compulsive hoarding, or hoarding disorder, is a legitimate challenge for millions of individuals across the country. To friends and family members, the behavior of these individuals may seem obsessive and irrational; however, they are actually experiencing a mental disorder that invokes combinations of fear, anxiety, and similar conditions when faced with discarding items.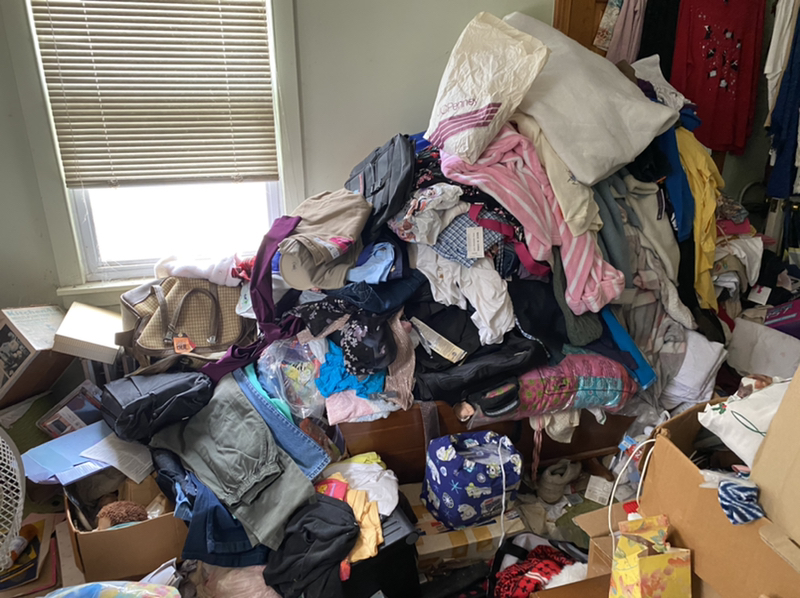 Here at ServiceMaster by Mason, we understand these complexities, and know how to work with hoarders to return their homes to livable conditions. If you or a loved one lives in Waterford, CT, and suffers from compulsive hoarding, then we highly recommend that you take advantage of our hoarding and estate cleaning services.
The Dangers of Hoarding
Hoarding situations are always difficult to resolve because of the intense psychological burdens at play. In fact, many individuals refuse to seek help because they are too shy or embarrassed. This shifts the burden to trusted friends and family members to find assistance.
Over the years, we have found that the best way to convince hoarders that they actually need professional cleaning services is to point out the various safety hazards associated with hoarding disorder. While there are many, the primary dangers include the following:
Fire hazards
Mold growth
Buildup of allergens and bacteria
Tipping hazards
Blocked avenues of escape in the case of emergencies
When you choose to work with us here at ServiceMaster by Mason, we will eliminate these possible consequences and much more.
Hoarding Cleanup Waterford, CT
ServiceMaster by Mason has provided hoarding cleaning services to affected individuals for over 29 years. In this time, we have learned and implemented the best ways to resolve hoarding situations. This all stems from our 3-phase approach:
Phase 1: Create a personal connection and understanding
Phase 2: Create and implement a cleaning plan
Phase 3: Follow up
While this approach may not seem revolutionary, it actually addresses all the key difficulties with hoarding scenarios effectively. It establishes trust, results in a clean home, and provides a foundation for affected individuals to recover from hoarding habits. Broken down into more detail, you can expect the following from our services: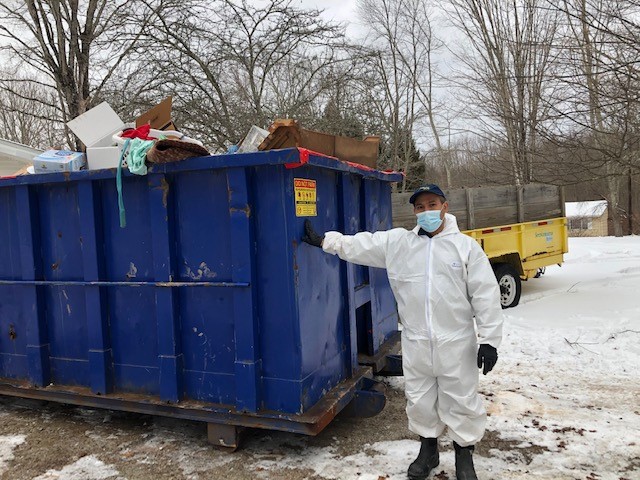 To be treated with understanding and respect
The identification of valuable jewelry, keepsakes, and personal items
Recycling and disposal of unneeded items (we work with affected individuals throughout this process)
Donation of unwanted valuable items (again, while consulting the affected individual)
Assistance with paperwork from government agencies, lawyers, trusts, etc.
Get a Free Estimate
Homes that have been affected by hoarding tendencies are dangerous places that need to be reorganized and sanitized for the safety of all occupants. We do exactly this at ServiceMaster by Mason through our hoarding and estate cleaning services by working directly with hoarders and their families.
If you would like to make use of our services, simply contact our representatives at (860) 455-4969. We are available 24 hours a day, and proudly service homeowners in Waterford, CT.
---
Related Hoarding Cleanup Services:
Hoarding Cleanup Manchester, CT
Hoarding and Estate Cleaning Hampton, CT
Estate Cleaning Services Warwick, RI
Hoarding and Estate Cleaning Company Westerly, RI
Hoarding Cleanup Providence, RI
Hoarding Cleaning Services Norwich, CT
March 12, 2021
David Lucchesi
Charlestown, RI
December 10, 2020
Corrine Brzys-Mihlek and John Brzys
Somers, CT
We were so relieved to have actual professionals taking care of our mold find, especially after we inquired about a couple "treatment plans" from other companies. Ryan came in with his gear and showed us the real deal the others missed (like, 98% of the mold). He took air samples to send out. He had a logical plan forward that we felt absolutely positive about. This team made the others look like clowns and charlatans. We were thoroughly informed of what was being done and why, and I actually felt safe in my own home. There were many layers of inspection and testing, yet it was all done quickly. I'd recommend anyone with a mold problem to seek this team immediately. You'll be wasting your time and money with anyone else!