(860) 455-4969
Water Damage Related Info
While water damage is among the most common types of damage incurred after a natural disaster, the effects can be hazardous, if not detrimental. This also allows the potential for additional water damage to spread, not to mention the growth of mold and mildew.
Causes of Water Damage
The causes may include burst pipes, sewage backups, flooding, heavy  rainstorms, and more. In these cases, it becomes essential to call for emergency water damage restoration services in Waterford, TC. ServiceMaster by Mason guarantees a timely arrival with our 24/7 services, guaranteed to extract all standing water while securing the moisture levels within your home. Our experienced technicians will first assess the destruction, followed by immediately initiating the cleanup process to avoid additional water damage or mold growth in the future.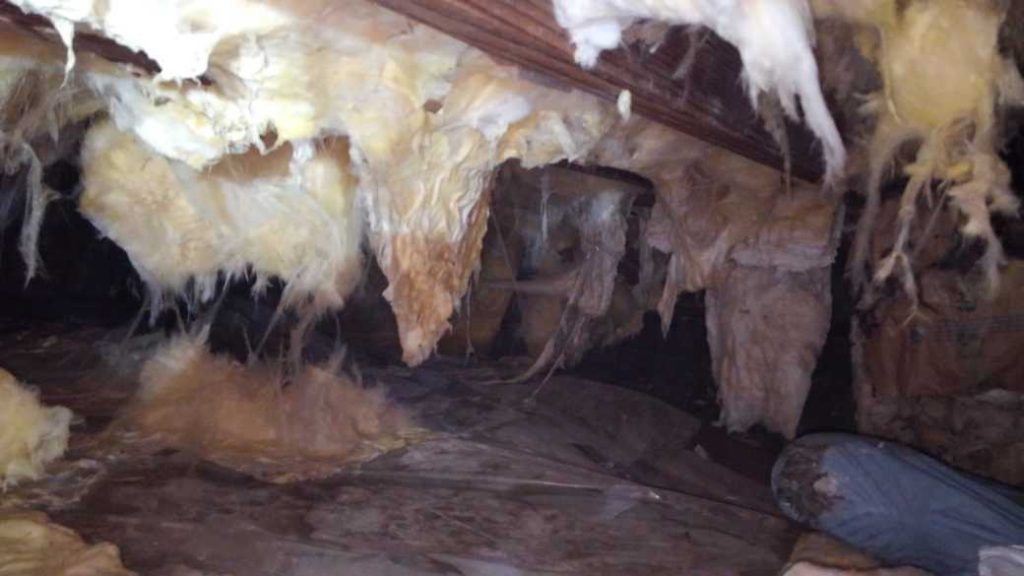 All water will be extracted using advanced techniques while the use of air movers will lower the moisture level to protect against mold growth. Finally, with our services, you can avoid the risk of additional costs for repairs and replacements of your building materials and personal belongings.
Our water damage restoration services include:
Complete removal of water and moisture
Drying and dehumidification
Restoring structure materials and personal items
Disinfection of affected areas
Document drying
Restoration of electronics
Demolition
Water Damage Restoration Waterford, CT
For water damage restoration services in Waterford, CT, call ServiceMaster by Mason at (860) 455-4969.
Burst Pipes and Sprinkler Heads
Dealing with a burst pipe or sprinkler head can be one of the biggest drawbacks of winter, aside from freezing temperatures. Not only will the pipe need to be replaced, but the amount of damage caused from the flow of water can be overwhelming. From soaking into the carpet to seeping into the subflooring, quick action must be taken to cut off the source and extract the water.
ServiceMaster by Mason has years of experience when it comes to water damage from burst pipes and sprinkler heads. We will arrive in a timely manner with the extraction equipment needed to secure the affected area and start the extraction process. The affected materials will then be dried out and replacements will be installed if permanent damage had occurred.

Water Restoration
Our water damage emergency specialists have received advanced training in assessing the full extent of water damage. In addition, they are experienced in handling
Dehumidification systems for restoration,
Corrosion control
Reinstallation techniques
We are prepared to handle disasters of all sizes and environments, ensuring your home or business will be restored efficiently and effectively.
Water Restoration – What to Do
Remain calm. While this experience may feel traumatic, it is essential to stay focused in order to begin the restoration process as soon as possible.
Call ServiceMaster by Mason right away to limit the spread of the damage.
Turn off the main water line to prevent additional flooding.
Turn off the electricity in the damaged areas before unplugging any electrical appliances or removing them from the wet floors.
Place a piece of tin foil underneath the furniture legs to avoid direct contact with the wet floor.
Lift away anything that may be hanging and touching the floor such as furniture skirts, curtains, and draperies.
Remove any printed materials including books, newspapers, and magazines to prevent the ink from staining the floor.
Place any fabrics, shoes, and pottery into a safe, dry area.
Water Damage Repair – What to Avoid
Avoid entering any room with severe structural or electrical damage.
Do not use any electrical devices in the water damaged areas.
Do not use the vacuum to extract any standing water.
Do not combine bleach with vinegar or chemicals containing chlorine.
Avoid walking on wet carpet as the applied pressure may cause the water to spread throughout the floor.
Do not try to clean any visible mold yourself. Doing so without the proper protection equipment can result in severe illness.
Do not place any newspaper between the furniture legs and the wet floor as the ink will stain the water-damaged floor.
The restoration process for water damage includes the following:
Assessing the levels of moisture or excess water in your home or building
Neutralizing any excess water or moisture using specialized extraction equipment and dehumidifiers
Corrosion control and sewage contamination cleanup if necessary
Floods can occur at any time, let alone providing you with enough time to prevent significant seepage within your home or building.
Contact Us
ServiceMaster by Mason is available 24/7 for professional flood cleanup and water damage restoration services in Waterford, CT at (860) 455-4969
---
Related Flood Cleanup Services:
Providence, RI Water Damage Cleanup
Water Damage Mitigation Westerly, RI
Water Damage Cleanup Warwick, RI
Water Damage Restoration Hampton, CT
Flood Cleanup Manchester, CT
Water Damage Cleanup Norwich, CT
March 12, 2021
David Lucchesi
Charlestown, RI
December 10, 2020
Corrine Brzys-Mihlek and John Brzys
Somers, CT
We were so relieved to have actual professionals taking care of our mold find, especially after we inquired about a couple "treatment plans" from other companies. Ryan came in with his gear and showed us the real deal the others missed (like, 98% of the mold). He took air samples to send out. He had a logical plan forward that we felt absolutely positive about. This team made the others look like clowns and charlatans. We were thoroughly informed of what was being done and why, and I actually felt safe in my own home. There were many layers of inspection and testing, yet it was all done quickly. I'd recommend anyone with a mold problem to seek this team immediately. You'll be wasting your time and money with anyone else!