(401) 622-4156
There are many types of biohazard materials that you may encounter in different scenarios and when you do, it is important to exercise extreme caution to protect your health.  All biohazard materials including sewage, oil, chemicals, and bodily fluids like blood contain harmful pathogens that can cause disease or infection and cleaning them up without the right equipment can be dangerous.  Therefore, these materials must be cleaned by professionals using the proper equipment and protocol.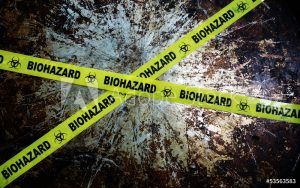 ServiceMaster by Mason provides biohazard cleanup services in Westerly, RI to safely clean up biohazard materials.  Calling us as soon as these situations occur ensures that all possible precautions will be taken to avoid the spread of infection or illness.
Biohazard Cleanup Westerly, RI
There are several scenarios in which you might be faced with biohazard materials in your own home.  Sewage backups bring water into your home that is contaminated with bacteria and other dangerous toxins, and an oil or chemical spill can also create a hazardous situation.  Blood and other bodily fluids can present a serious threat to your health as well because they may be highly infectious.
Our technicians can safely and effectively clean up all biohazard materials using the right equipment and powerful cleaning products.  We will follow proper protocols to prevent the spread of disease or infection and make sure the entire affected area is disinfected and deodorized after the biohazard materials are removed.
Our biohazard cleaning services cover the following situations:
Sewage backup and spills
Oil spills
Crime scenes
Natural deaths
Homicides/Suicides
Trauma accidents
Vehicle trauma cleanup
Industrial accidents
Viral/bacterial cleanings
Crime Scene Cleaning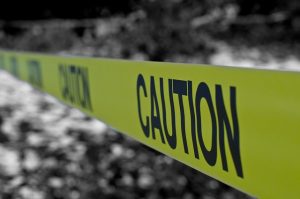 We understand that dealing with a violent crime or serious accident can be a difficult and sensitive time for you and your family.  Our professionals are trained to properly handle trauma and crime scene cleaning so you have one less worry on your mind.  We always approach these situations with a sense of compassion and we work discreetly and efficiently to get the affected area back to its normal state.
Our technicians will remove blood and other bodily fluids as well as materials left behind by law enforcement such as tear gas and forensic dust.  We also know how to cooperate with law enforcement officials to avoid compromising their investigation.
The professionals of ServiceMaster by Mason are trained and experienced to handle the cleanup for all types of biohazard materials.  Attempting to handle the cleanup process yourself will not only prove to be ineffective, but also dangerous due to the bacteria and other harmful pathogens found in biohazard materials.  Make sure you call us immediately if you are faced with a sewage backup, oil spill, or trauma scene in Westerly, RI.
Emergency Response
For 24/7 professional biohazard or trauma cleanup services in Westerly, RI and the surrounding areas, call ServiceMaster by Mason at (401) 622-4156.
---
Related Biohazard Cleanup Services:
Biohazard Cleanup Providence, RI
Biohazard and Trauma Cleanup Warwick, RI
Trauma Cleanup Manchester, CT
Trauma and Crime Scene Cleanup Hampton, CT
Biohazard, Trauma, and Crime Scene Cleanup Waterford, CT
September 30, 2020
M.A.D.C.
Killingworth, CT