Water Damage Related Info
Water damage can be serious if left untreated. Upon discovering water damage, it is imperative to get a professional inspection as soon as possible to assess any unnoticed damage. As water or moisture accumulates within your home, it can soak into porous materials such as drywall, wood, and flooring. Even after the moisture and water have been removed, mold will grow throughout your home to spread the damage in unseen parts, leaving you with more repairs.
To avoid having your belongings and furnishings further ruined, call ServiceMaster by Mason for effective and professional water damage restoration services in Westerly, RI. Our advanced equipment guarantees the extraction of all excess water and moisture within your home or building. This will eliminate the risk of additional water damage and possible mold growth.
Burst Pipes and Sprinkler Heads
While the residents of the northeast New England area are no strangers to cold winters, the risk they pose for building materials may not always be recognized. From November to early March, frozen and burst pipes and sprinkler heads are common as the water within them freezes, expands, and applies pressure to the weakened metal. Once it has burst, water will flow freely throughout the property until treatment can take place.
ServiceMaster by Mason considers these situations as emergencies and is available 24/7 to remove the source, secure the area, extract the water, and dry out the affected materials. When it comes to burst pipes and sprinkler heads, our technicians are experts when handling these emergency situations. Don't be afraid to give us a call at any time.
Our water restoration services include:
Removal of water and moisture
Drying and dehumidification
Restoration of structural elements and personal items
Disinfection of damaged areas
Mildew and mold removal
Document drying
Restoration of electronics
Demolition
Water Damage Restoration Westerly, RI
For water damage restoration services in the Westerly, RI area, contact ServiceMaster by Mason at (401) 622-4156.
Water Restoration
Our water damage emergency specialists have completed training and are experienced in assessing water damage from: seepage, the handling of water damage restoration, dehumidification systems, mold, corrosion control, sewage contamination cleanup, and reinstallation techniques. Ensuring that moisture and excess water is eliminated quickly is the key to preventing serious damage to your home and personal items. Allowing moisture to soak into porous materials can cause rotting, mold and breakage resulting in additional repairs and restoration.
ServiceMaster by Mason has some of the most advanced equipment for removing excess water and dehumidifying additional moisture. For areas that are already affected by mold and mildew, we have an incredible assortment of disinfection materials to ensure mold and mildew are subdued, without damaging your surfaces. Furthermore, we also have excellent procedures for furnishings and fabrics with our deodorization services to keep them smelling fresh.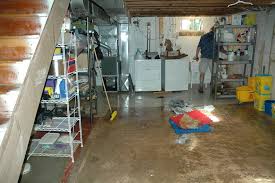 Water Extraction – What to Do
Call ServiceMaster by Mason as soon as possible in order to limit the spread of damage and inhibit mold growth.
Shut off the main water line to avoid any additional leaks.
Try to soak up as much water as possible through mopping and blot drying.
Remove any wet area rugs or items that are left on the floor. Place on a drapery rod to dry.
Wipe down the furniture, soaking up as much water as possible. Prop up any cushions and/or pillows that may be wet. Place a piece of aluminum foil in between the furniture leg chairs and floor.
Hang up any photos, paintings, and/or wall hangings in a safe, dry location.
Do not take out any books from the shelves. Instead, pack them tightly to eliminate the spread of damage to the pages. The water damage restoration professionals will take care of this upon arrival.
Leave open any closet doors, cabinets, or drawers to allow for better air circulation.
Flood Cleanup – What to Avoid
Do not mix chlorine bleach with any other cleaning product, especially ammonia or vinegar.
Do not enter any room with electrical or structural damage.
Do not enter any room with standing water while the electricity is turned on.
Avoid using a vacuum to extract any standing water.
Do not use any electrical appliances until the water cleanup technicians have arrived.
Do not walk on wet carpeting as it allows the damage to spread even further.
Do not place any newspaper on the floor to walk on as the ink can bleed onto the floor.
The water damage restoration process includes the following:
Assess the amount of moisture or excess water in your home or building
Removal of excess water or moisture using extraction equipment and dehumidifiers
Corrosion control and sewage contamination cleanup if necessary
For 24/7 professional flood cleanup and water damage restoration services in Westerly, RI, call ServiceMaster by Mason at (401) 622-4156.
---
Related Water Damage Restoration Services:
Flood Cleanup Providence, RI
Water Damage Restoration Services Waterford, CT
Flood Cleanup Services Warwick, RI
Hampton, CT Water Damage Mitigation Company
Water Damage Cleanup Manchester, CT
Water Restoration Norwich, CT
March 12, 2021
David Lucchesi
Charlestown, RI
December 10, 2020
Corrine Brzys-Mihlek and John Brzys
Somers, CT
We were so relieved to have actual professionals taking care of our mold find, especially after we inquired about a couple "treatment plans" from other companies. Ryan came in with his gear and showed us the real deal the others missed (like, 98% of the mold). He took air samples to send out. He had a logical plan forward that we felt absolutely positive about. This team made the others look like clowns and charlatans. We were thoroughly informed of what was being done and why, and I actually felt safe in my own home. There were many layers of inspection and testing, yet it was all done quickly. I'd recommend anyone with a mold problem to seek this team immediately. You'll be wasting your time and money with anyone else!
More Reviews