(401) 622-4156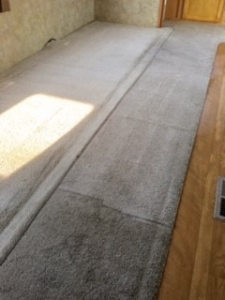 We know how boaters, campers and outdoor enthusiasts enjoy spending the New England summers on the water with their boats or traveling the open roads with their campers and RVs. As people use their boats and RV's, these vehicles are exposed to water, dirt, and severe weather like wind and rain that can cause the interiors to become dirty or affected by mold & mildew.  Consistent use can also cause regular wear and tear of the carpeting, upholstery, and flooring within your boat or RV.  Dirt buildup and wear and tear will not only affect the cleanliness and appearance of the boat or RV, but also the lifespan of the interior, which can be costly to repair or replace.
Whether you are actively using your boat or RV or about to put it in storage for the season, it is beneficial to have these vehicles professionally cleaned.  At ServiceMaster by Mason, we provide professional interior boat and RV cleaning services in Westerly, RI and the surrounding areas, to clean the interiors of all types (and all sizes) of boats, campers and RVs.  Our technicians use advanced cleaning methods and equipment to clean and restore the appearance of the interior of these vehicles.
Damage Caused within Boats and RVs
The interiors of boats and RVs endure difficult conditions as water and dirt are consistently dragged into the interior when on the water or in the outdoors.  The buildup of dirt and stains will start to affect the look of the carpeting, cushions and furnishings and lead to fading, matting, and eventually deterioration.  Consistent use will only quicken the wear and tear of the interior items, which can force you to replace them prematurely.
The possibility of mold or mildew growth is also a major concern in boats, campers and RVs. Mold grows best in moist conditions which makes boat interiors vulnerable because they are constantly exposed to water and moisture, and RVs and campers could experience water concerns during their winter storage.  The presence of mold & mildew on your boat or RV can lead to considerable damage and threaten your health.
And when critters like mice, birds, squirrels, raccoons or bats seek warmer spaces in your boat or RV, they can leave quite a mess, including biohazard concerns with droppings and urine. Our professional Technicians will thoroughly clean-up the mess nuisance animals leave behind in your boat or RV.

Boat and RV Cleaning Westerly, RI
ServiceMaster by Mason can help you protect the investment you have made into your boat or RV with effective cleaning and restoration services.  We have been helping boat owners as well as those with RVs maintain the interiors of these vehicles for more than 29 years.  Our technicians use a five-step cleaning process to thoroughly clean the floors, carpeting, upholstery, and all other elements of the interior to remove dirt, pesky odors, mildew and mold to improve its appearance.
Our deep cleaning process has been proven to extend the life of boat and RV interiors protecting your investment and saving you costly replacements.
We can provide the following to ensure the thorough cleaning and restoration of your boat or RV:
You can expect the following results from our boat and RV cleaning services:
Removal of dust, dirt, and allergens
Reduction in wear and tear
Restoration of the appearance and texture of the carpet, upholstery and other furnishings
Removal of bacteria, mold, mildew and other hazardous substances
Longer life for the carpeting, upholstery, and other furnishings
If you own a boat or RV in Westerly, RI or the surrounding areas, contact ServiceMaster by Mason to clean and restore the interior.  Our advanced cleaning services will leave your boat or RV clean and looking new and help the interior furnishings last for years to come.
Contact Us
You can reach us at (401) 622-4156 to learn more about our boat and RV interior cleaning services.
---
Related Boat and RV Cleaning Services:
Boat and RV Cleaning Waterford, CT
Boat and RV Cleaning Professionals Warwick, RI
Boat and RV Cleaning Norwich, CT
March 12, 2021
David Lucchesi
Charlestown, RI
December 10, 2020
Corrine Brzys-Mihlek and John Brzys
Somers, CT
We were so relieved to have actual professionals taking care of our mold find, especially after we inquired about a couple "treatment plans" from other companies. Ryan came in with his gear and showed us the real deal the others missed (like, 98% of the mold). He took air samples to send out. He had a logical plan forward that we felt absolutely positive about. This team made the others look like clowns and charlatans. We were thoroughly informed of what was being done and why, and I actually felt safe in my own home. There were many layers of inspection and testing, yet it was all done quickly. I'd recommend anyone with a mold problem to seek this team immediately. You'll be wasting your time and money with anyone else!