(401) 622-4156
It can be shocking to discover that your home and personal items are left in critical condition after sustaining severe damage from a natural disaster. The destruction can include
fire damage
,
water damage
, mold, and other damages. But in some cases, the contents may need to be temporarily removed from the property and cleaned at a separate facility. This can include furnishings, upholstery, electronics, documents, collectibles, antiques, and other items.
ServiceMaster by Mason provides complete content restoration and pack out services in Westerly, RI to effectively have your personal items packed, restored, and stored at our climate-controlled facility. We will not only have your belongings cleaned, but transport them if necessary and have them cleaned and stored at our climate-controlled facility.
Content Restoration Westerly, RI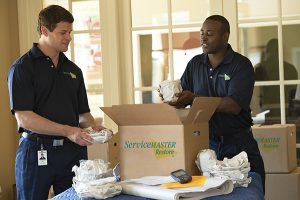 While the structural materials may sustain the majority of the damage from a natural disaster, the contents can certainly be affected as well. In the case that they do take on damage, it is crucial to have them restored as quickly as possible in order to prevent the damage from spreading.
ServiceMaster by Mason's content restoration services cover all types of personal belongings, including: antiques, collectibles, knick-knacks, furniture, upholstery, and more. We can also provide deodorization services for your content to remove any odors that may be embedded as well as assist with the insurance claims to allow the process to run as smooth as possible for you.
If the condition of your home allows for the content to be restored on-site, it will be performed on your property. However, if not, we will carefully pack and transport your belongings with our pack out and storage services.
Pack-Out and Storage Services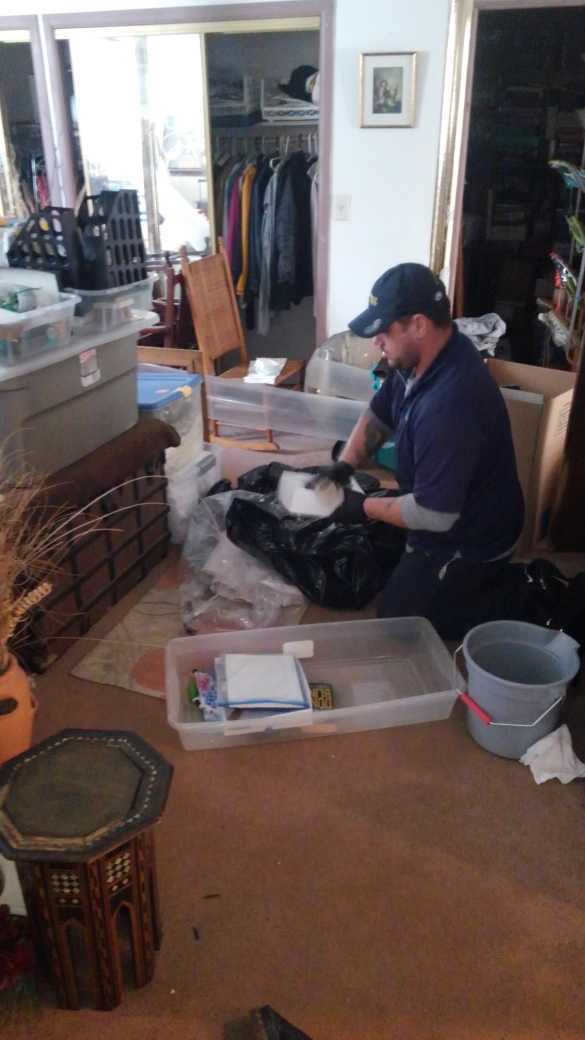 In the event that your home or building has taken on too much damage, your items may need to be cleaned and restored at a separate facility. ServiceMaster by Mason provides efficient pack-out and storage services in which our technicians will carefully pack your belongings, transport them to our secure facility, clean them, and have them stored until the restoration process on your property is complete.
We will also remove any odors that linger within the content. Finally, we will create an inventory for both you and your insurance claims agent so you can keep a record of what items are in storage. You will also be able to access your content while they are in storage by making an appointment with your technician.
As natural disasters will always come without warning, they can leave your home in a severely damaged condition. In the event that your items have also received damage, ServiceMaster by Mason can have them properly cleaned and restored.
Available 24/7
We are available 24/7 at (401) 622-4156 for complete content restoration, packout, and storage services in Westerly, RI and the surrounding communities.
---
Related Content Cleaning and Pack Out Services:
Content Cleaning and Pack Out Services Warwick, RI
Contents Restoration and Pack Outs Providence, RI
Content Cleaning and Restoration Manchester, CT
Content Cleaning and Pack Outs Waterford, CT
Contents Restoration and Pack Out Professionals Hampton, CT
Content Cleaning Norwich, CT
March 12, 2021
David Lucchesi
Charlestown, RI
December 10, 2020
Corrine Brzys-Mihlek and John Brzys
Somers, CT
We were so relieved to have actual professionals taking care of our mold find, especially after we inquired about a couple "treatment plans" from other companies. Ryan came in with his gear and showed us the real deal the others missed (like, 98% of the mold). He took air samples to send out. He had a logical plan forward that we felt absolutely positive about. This team made the others look like clowns and charlatans. We were thoroughly informed of what was being done and why, and I actually felt safe in my own home. There were many layers of inspection and testing, yet it was all done quickly. I'd recommend anyone with a mold problem to seek this team immediately. You'll be wasting your time and money with anyone else!