Life can change at any moment, and when a fire strikes, the damage can be more destructive than just flames. While smoke will cause staining from the burning synthetics, the soot will seep into porous materials, causing damage that may go unseen.
However, when calling ServiceMaster by Mason, we will respond right away with professional soot and smoke removal services in Warwick, RI.
Soot Damage Restoration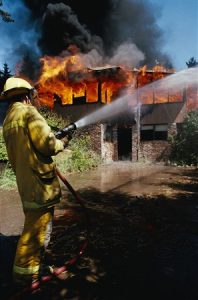 A building or house fire isn't the only natural disaster able to cause permanent damage to your property. Soot can seep into porous materials and compromise their structure. It will also soak into fabrics and furnishings, leaving a dark stain and smell that will cause permanent damage if left untreated.
This is why time is crucial. When called immediately, our technicians arrive quickly to not only prevent the damage from spreading, but focus on the affected areas before they become permanently ruined.
Emergency Board Up, Tarping, Deodorization
As part of our smoke and soot damage restoration services, we also provide complimentary tarping to secure your home if it sustains significant structural damage. Your personal belongings will then be handled by our content cleaning and pack-out services, preventing them from incurring additional damage.
We are also equipped to clean, restore, and deodorize all types of personal content while providing storage in our secure, climate-controlled facility. Here they will be safely stored until the restoration process on your home or building is complete.
Our smoke and soot damage restoration services include the following steps:
Pre-cleaning of affected areas
Tarping and stabilization
Content cleaning and pack-out
Restoration of damaged surfaces
Cleaning & Restoration of upholstery and fabrics
Deodorization (hydroxyl and ozone treatments)
Smoke Damage Restoration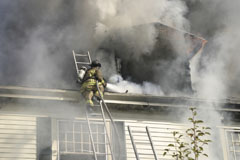 ServiceMaster by Mason is specially trained in eliminating soot and smoke damage from a variety of surfaces, including fabrics, porcelain, drywall, wood, and more.  Once everyone has safely evacuated and the fire has been extinguished in your home or building, call ServiceMaster by Mason in Warwick, RI to begin the restoration process as soon as possible.  We work quickly and effectively to restore the affected areas while preventing additional damage from soot and smoke in the future.
Available 24/7
You can reach ServiceMaster by Mason 24 hours a day, 7 days a week at  (401) 622-4156 for all emergency fire and smoke damage restoration services in Warwick, RI and the surrounding communities.
Related Services:
Soot and Smoke Cleanup in Westerly, RI
Soot and Smoke Damage Restoration in Hampton, CT
Soot and Smoke Removal in Providence, RI
Soot and Smoke Cleaning Professionals in Waterford, CT
Soot and Smoke Cleanup Company in Manchester, CT
---
Recent Reviews
Review by

Deborah & Richard, Warwick RI
for
Disaster Restoration
Rating

Work was done in a courteous, professional manner. Representatives were very knowledgeable. They were very prompt and accomodating in consideration of our time.
---
Review by

Kelley, Groton CT
for
Disaster Restoration
Rating

Efficient, professional, friendly, great to work with. SO QUICK TO RESPOND in a desperate situation…great job.
---
Review by

Rudolf, Mansfield Center CT
for
Disaster Restoration
Rating

Efficiency, speed, courtesy. Excellent crew.
---
More Reviews