ServiceMaster By Mason knows that if a fire occurs at your home or business, it is often with little-to-no warning, and can quickly spread throughout all areas, causing devastating damage to the structure. While many property owners believe that the flames cause the majority of damage, it is actually the smoke and soot that is produced, covering your building materials and content.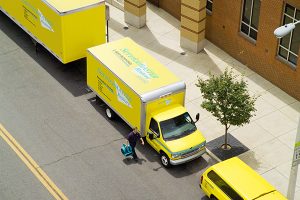 Smoke residue can cause etching and tarnishing to all surfaces, including walls, clothing, antiques, jewelry, furniture, floors, and other valuable belongings. Materials that are porous, such as wood, paint, fabrics, and more, may become damaged quicker than others as soot will settle in and quickly compromise its structure.
Emergency Restoration
To avoid permanent damage, treatment of your structure and belongings must happen right away to return these items to their original conditions. ServiceMaster by Mason is available in the Hampton, CT area to provide professional smoke and soot removal services to fully clean all types of damaged surfaces. With frequent training, years of experience, and advanced products and processes, our specialists will inspect and restore each building material to its original condition.
Soot and Smoke Damage
When these harmful byproducts settle into building materials and fabrics, they can compromise the structure further, if action is not taken right away. While fabrics and furniture can easily be stained by the residue, they will require special cleaning to have smoke and soot completely restored. There may also be a strong presence of smoke odor throughout the property that must be removed right away.
Finally, any loose soot particles can also become trapped within the ductwork and cause blockages. Our professional Technicians can also fully clean your air ducts/HVAC system to remove these particles, helping you breathe easier.
Smoke Damage Restoration Hampton, CT
As soon as ServiceMaster by Mason is called, our technicians will arrive right away, and can even secure your property from the elements of unwanted persons by tarping and boarding up any damaged structure. We will then begin the restoration process by prioritizing the most heavily damaged materials.
We will also clean any damaged furniture, electronics, and personal belongings, to restore them to their original conditions. And if the property has sustained significant damage, we will pack them out and safely transport them to our secure, climate-controlled facility. They can remain in storage with us until the restoration work on your home is complete.
The following procedures are included in our soot and smoke removal services:
Tarping and stabilization of the structure
Emergency pre-cleaning of damaged areas
Content restoration and packout services
Thorough smoke and soot removal
Restoration and cleaning of all upholstery and fabric items, including carpets, area rugs and furniture
Odor removal (ozone and hydroxyl treatments)
When it comes to smoke and soot removal, ServiceMaster by Mason has specialized in the professional cleaning of all damaged building structure and content for over 29 years. With the use of advanced equipment and products, we will remove all smoke and soot residue from the affected building materials and your personal belongings.
Emergency Response
Call us right away at (860) 455-4969 for 24/7 emergency services in the Hampton, CT area.
---
Related Smoke and Soot Removal Services:
Smoke and Soot Removal Westerly, RI
Smoke and Soot Removal Professionals Manchester, CT
Smoke and Soot Damage Restoration Warwick, RI
Smoke and Soot Damage Cleanup Waterford, CT
Smoke and Soot Removal Services Providence, RI
April 26, 2020
David L & Vivian E Pratt
Ashford, CT
More Reviews